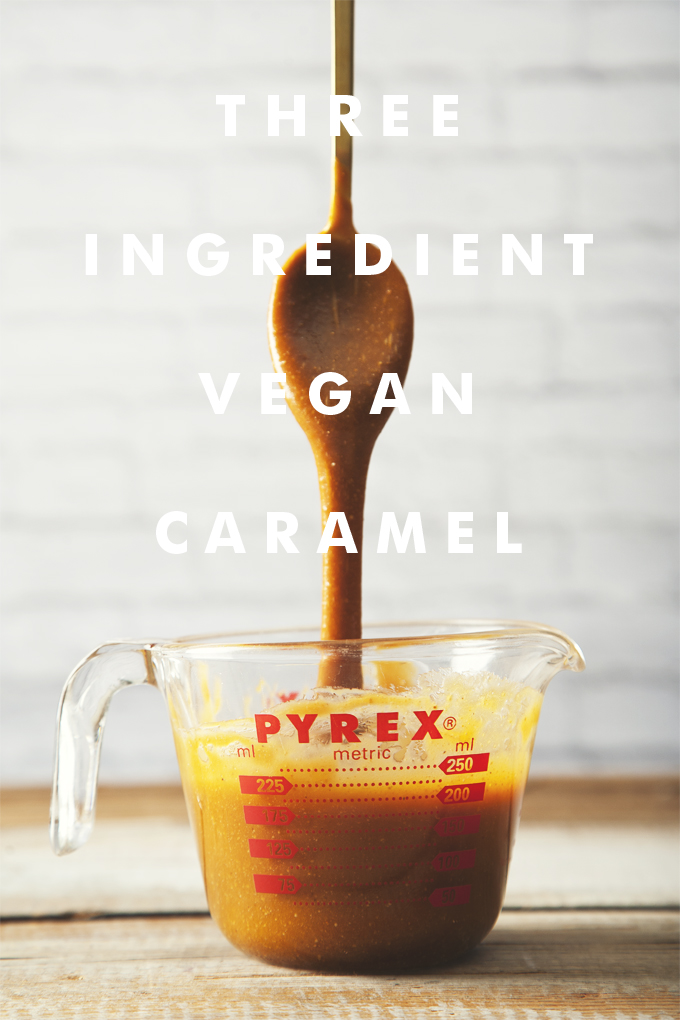 Do you know that I actually had no idea what was in caramel until shortly after making the switch from vegetarian to vegan and getting serious about reading ingredient labels? Vegan caramel sauce was not something I had ever made at home, since chocolate almost always trumps every other kind of candy in my book. Of course, once I decided not to eat dairy anymore, salted caramel became very trendy. And then I wanted caramel too.
I've experimented with different vegan caramel recipes over the years—some from medjool dates, others from brown sugar and full-fat coconut milk—and for sure there have been a couple that mimic a similar caramel-like flavor, but when I eat caramel, I want the chew factor, you know? The messy, hard-not-to-have-caramel-on-your-chin sort of deal.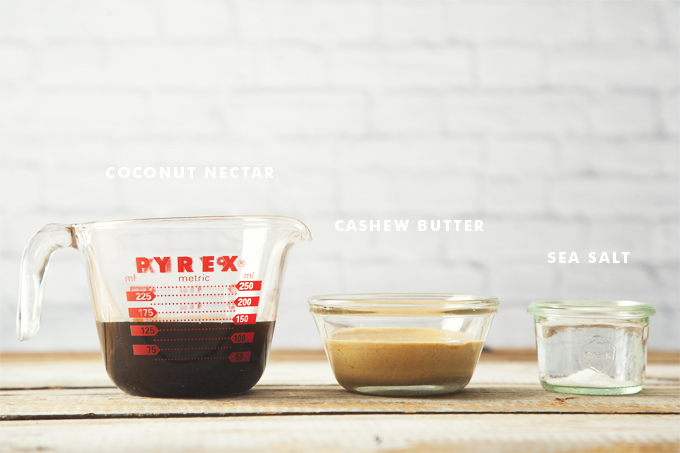 A while back, I was making a recipe that called for coconut nectar as a caramel substitute and I thought it was so completely genius. What makes it even better though, is combining coconut nectar with a little neutral-flavored nut butter. Seriously! Cashew butter is my current top pick, and I bet a rich macadamia butter would be really delicious too. I also add a generous pinch of sea salt to mine because I'm still riding the salted caramel trend.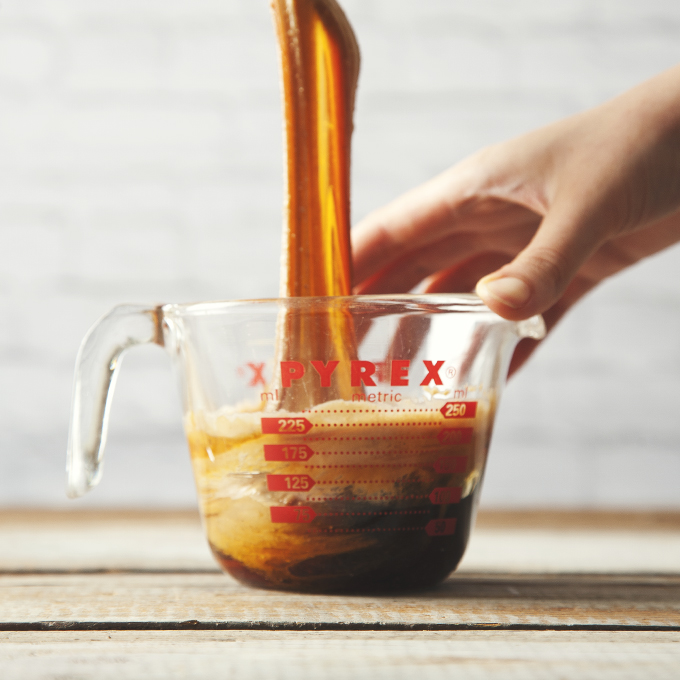 The chew that was previously missing from vegan caramel? Not anymore. The texture and flavor  in this recipe are so spot-on, and you only need 3 ingredients (two if you don't count salt)! There are so many potential uses, and it's low-glycemic too! Lately, I've been eating vegan caramel as my afternoon snack with apple or pear slices for dipping. Highly, highly recommended.