I think one of the reasons why I'm enjoying the Crazy Sexy Diet 21-day cleanse so much is because it isn't radically different from the way I was eating pre-cleanse. I have always loved fruits, vegetables, legumes, and whole grains. The Crazy Sexy Diet simply takes my preferred way of eating and cleans it up, so to speak. Instead of reaching for convenience foods like cereal in the mornings (even "healthy" cereals), simple carbs as snacks, and chocolate chips for dessert, I'm instead filling up on lots of produce.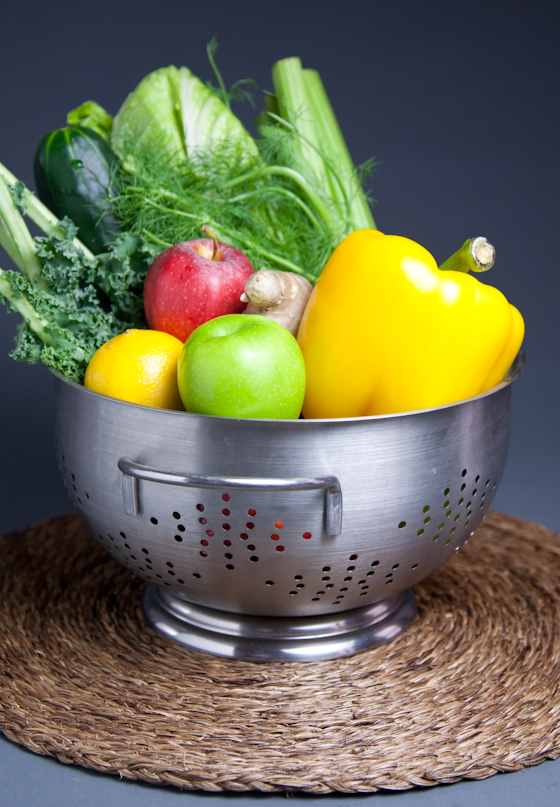 For the last couple of years, I've always commented that "I'd love to eat a mostly raw diet, if it wasn't so time-consuming and expensive." This is a little bit of a cop-out. Yes, eating mostly raw does require a decent amount of prep work in terms of cutting veggies, for example. And yes, some produce is pretty pricey. (Umm, $5 organic red peppers?!) But you know what? With a little planning, smart shopping, and a shift in mindset, it can be 100% accessible and worth it.
I've received a few requests to show what a day of eats looks like on the Crazy Sexy Diet, so here's a general idea of what I'm eating (and please keep in mind that this is an eating style that works for me)…
First thing in the morning:
Glass of water with lemon. Green or peppermint tea.
Breakfast:
Green Smoothie or Juice (at least 16 oz)—mostly vegetables (usually a mix of romaine, celery, carrot, kale, cucumber, etc) and some fruit (grapefruit, lemon, apple, or whatever I'm feeling that day). I'll add half an avocado and/or frozen banana if I'm making a smoothie.
I make sure to sip this throughout the morning, and if I'm still hungry, I'll eat a handful of raw almonds to tide me over until lunch.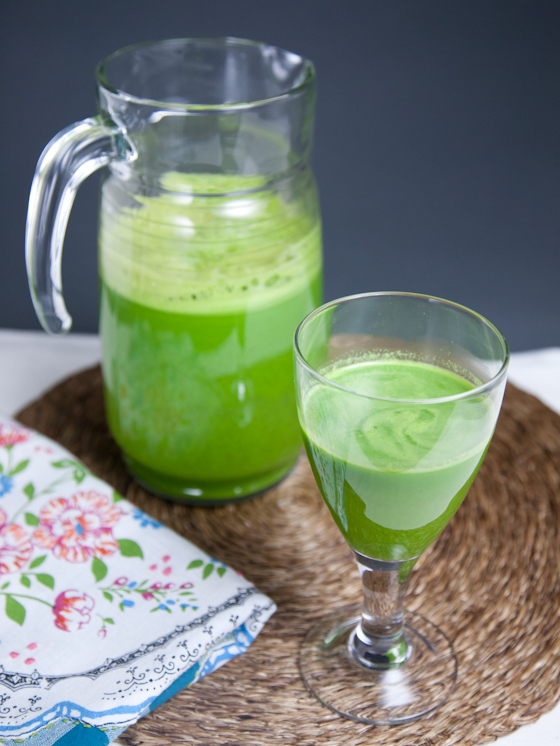 Lunch:
Massive salad with chopped romaine or massaged kale (olive oil, lemon juice), a couple tablespoons of hemp seeds, 1/2 an avocado or nuts, and every vegetable I can cram into my giant salad bowl.
If I feel like something else, I'll toast a slice or two of gluten-free bread. Lately I've been enjoying the Food for Life brown rice bread.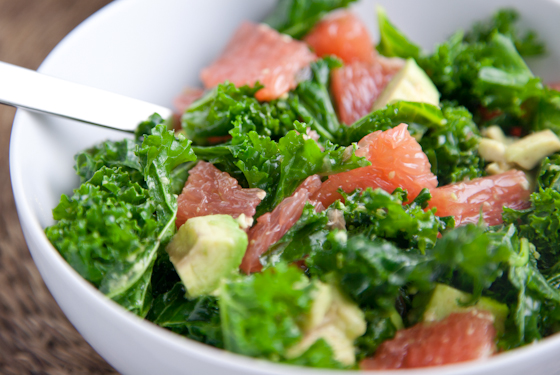 Pre-workout Snack:
Piece of fruit with 1 tablespoon of raw almond butter. I've been loving pears recently (the TJ's organic ones have been so good!).
Or
Veggies and 1/4 cup hummus. It depends on whether I feel like something sweet or savory.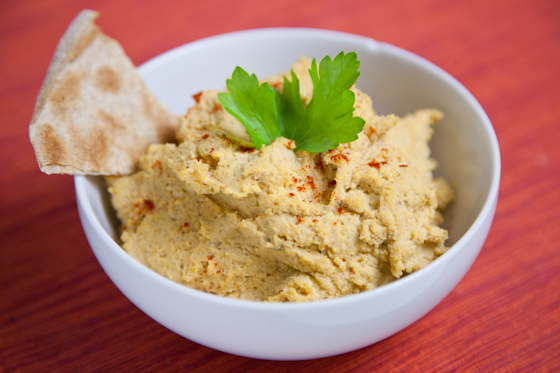 Dinner:
Large salad (similar to lunch) and a serving of quinoa with lightly steamed veggies and beans (peppers, chickpeas, more kale, mushrooms, etc). I like to cook the quinoa with veggie broth to give it some extra flavor, or I'll add Braggs Liquid Aminos, fresh lemon or lime juice—something to keep it from being bland.
One little trick I learned in the Crazy Sexy Diet book is to add your veggies to the pot after the quinoa is done cooking and leave the lid on for a minute or two. This allows the vegetables to steam so they're not completely raw, but they don't lose a lot of their nutrients in the cooking process.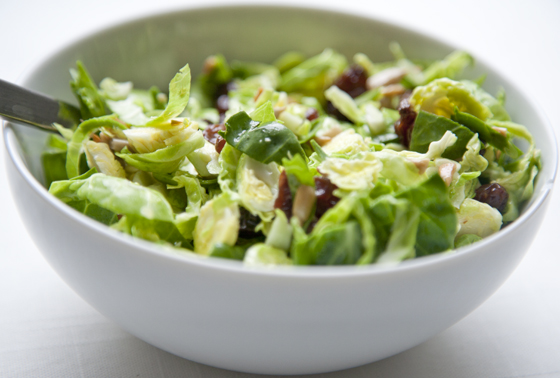 Dessert:
Some nights I'm actually too full for dessert (shocking!), but I've been eating a small serving of chia pudding (chia seeds, almond milk, vanilla, cinnamon, and stevia) or a couple of medjool dates on nights when I really want something sweet.
Between Meals:
Lots and lots of water. I have never been so well-hydrated in my life!
---
It's been about a week and a half since I began the cleanse, and I have had zero stomach issues or headaches (I'm sure being well-hydrated is key), my energy is much more consistent throughout the day (I'm not crashing at my desk at 3pm), and my cravings for sweets are less intense. Do I still want a piece of vegan Oreo chocolate cake? Absolutely! But I'm excited to complete the full three weeks of the Crazy Sexy Diet program, with the goal being to make a habit out of eating in a way that makes me feel good all the time, not just as I'm taking that first bite of chocolate cake.
I'd love to know: What style of eating makes you feel your best?