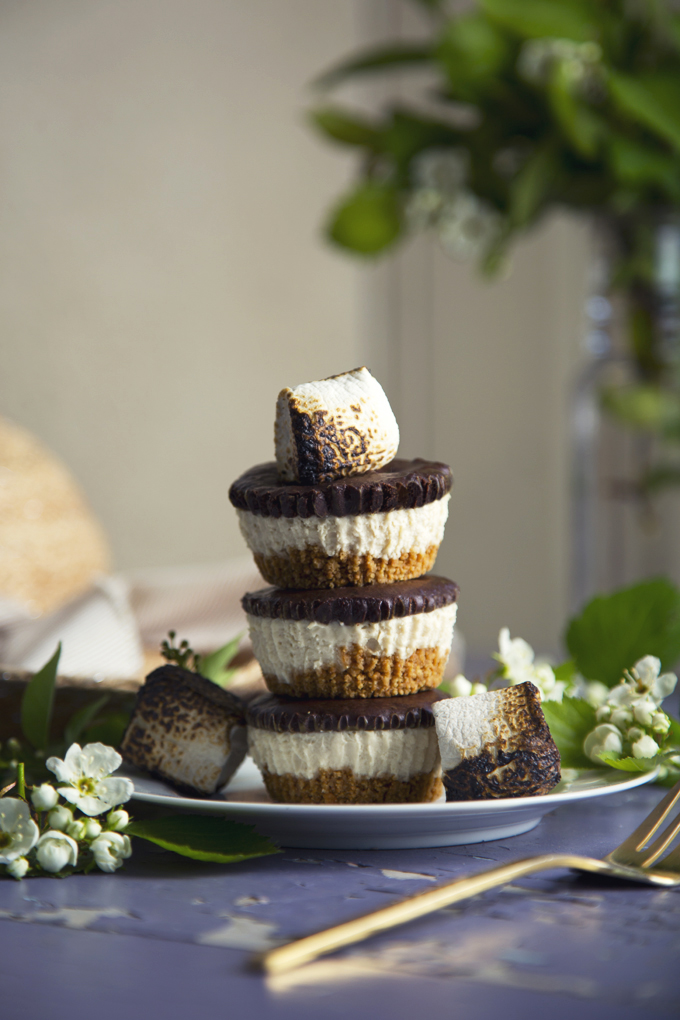 Is it the weekend yet? I'm counting down the days until we get to unofficially welcome summer and spend some time lounging outside, drink in hand, fire pit going, and (veggie) burgers cooking on the grill. Hope you have a fun and sunny weekend! Here are a few of our favorite vegan Memorial Day recipes…
(Click on the recipe name below the photos to go to each recipe)
Pictured above: No-Bake Mini S'mores Cheesecakes
In my mind, summer = s'mores, which is how these mini s'mores cheesecakes came to be. They're easy, made from simples ingredients, and surprisingly portable if you're bringing them on the road (ours survived 7+ hours in a cooler!). They fuse everything you love about s'mores and cheesecake: crunchy graham cracker crust, creamy vanilla cheesecake, and dark chocolate ganache, all topped with a gooey roasted marshmallow.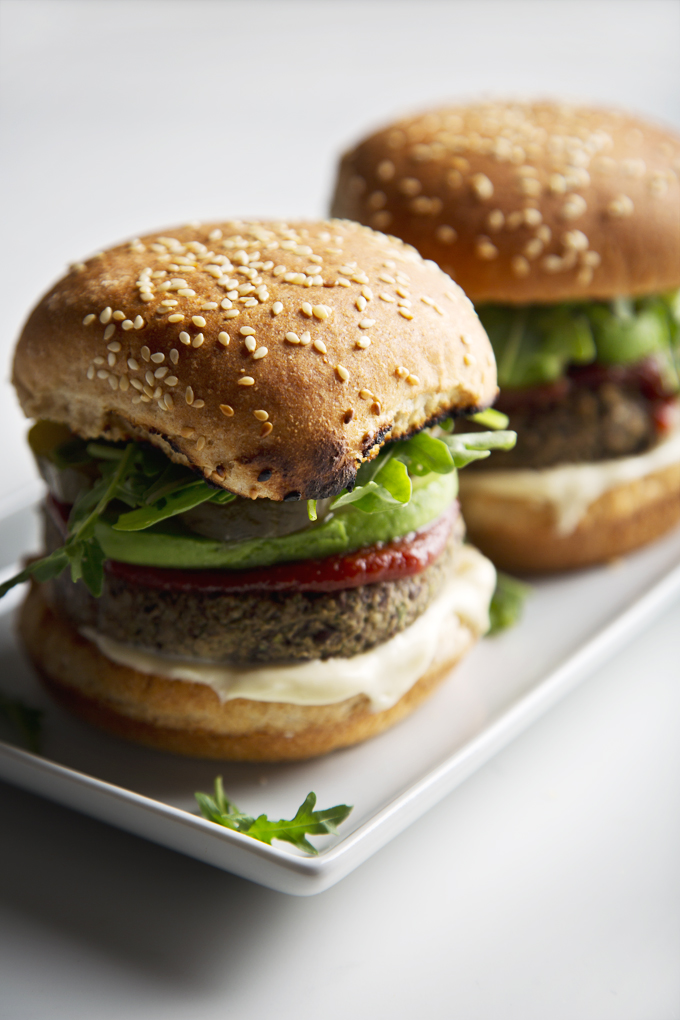 15-Minute Black Bean Burgers
In addition to being 6 ingredients and 15 minutes to make, these burgers are high in protein and hold their shape really well. There's no crumbling or falling apart mid-bite, and they lend themselves to whatever you have on hand—change up the beans, play around with the herbs, or throw in some mix-ins.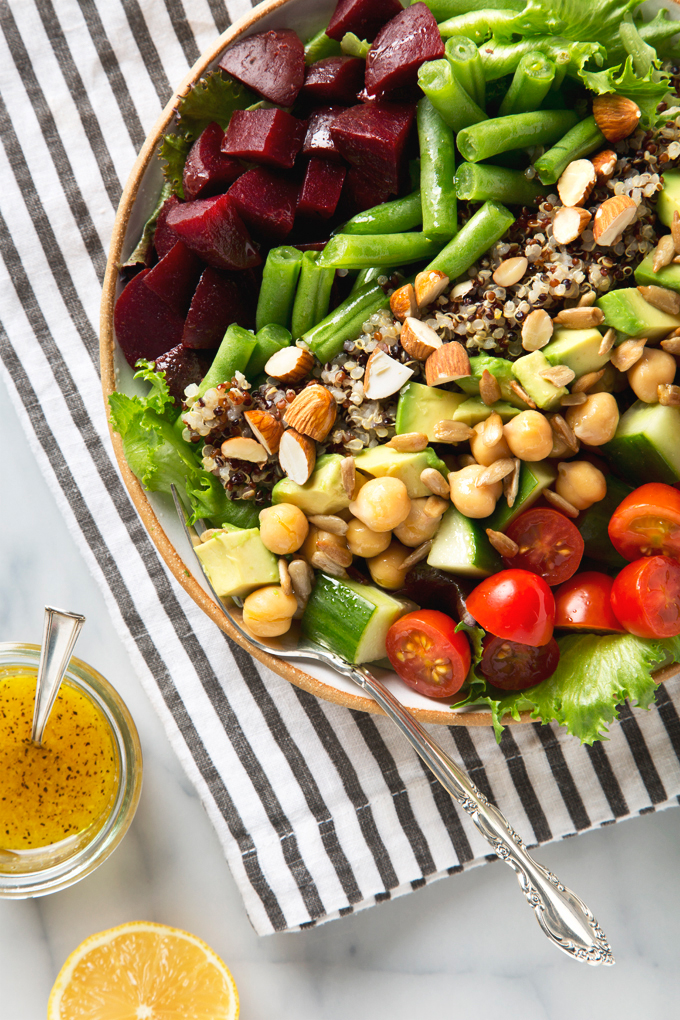 Vegan Cobb Salad with Lemon Maple Vinaigrette
If you've ever tried the vegan cobb salad at Cheesecake Factory, this recipe may be a little familiar because I used that surprisingly wholesome salad as my inspiration. My version is super colorful and nutritious with a rainbow of vegetables, including baby lettuce, roasted beets, green beens, and cucumber, plus some sliced avocado, cherry tomatoes, quinoa, chickpeas, and a mixture of chopped almonds and sunflower seeds. Pro tip: buy the beets and chickpeas pre-cooked for speedy assembly.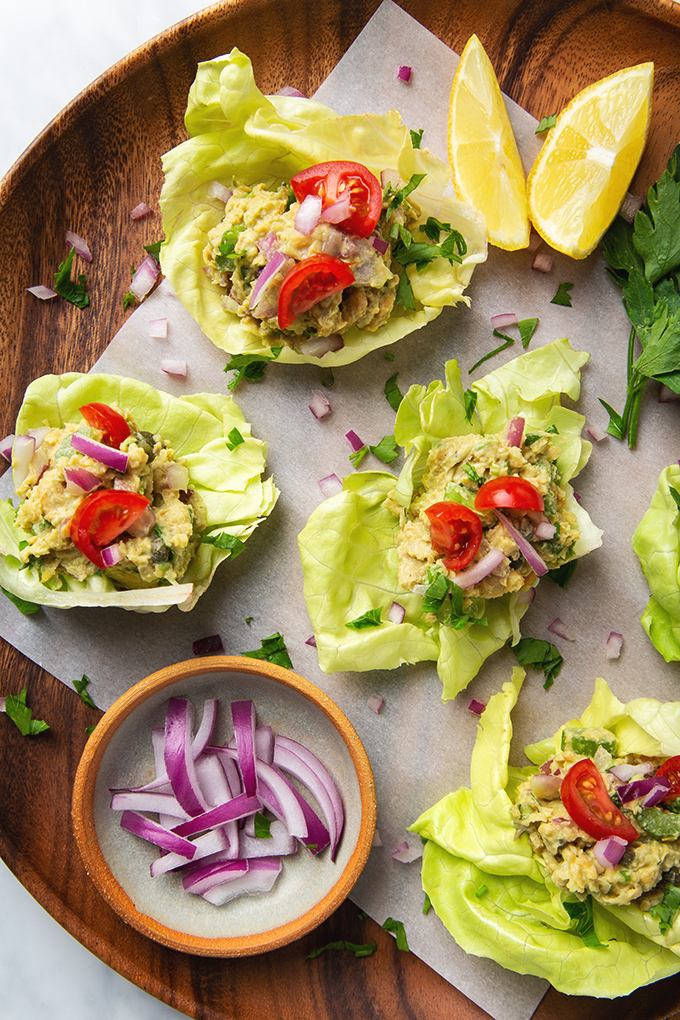 15-Minute Chickpea Salad Lettuce Wraps
This salad is completely vegan—no egg, no tuna, no mayo. The creaminess comes from mashed avocado, and there's a subtle but familiar salty/briny flavor from Dijon mustard and capers. I went a little off the beaten path with a couple of ingredients, namely nutritional yeast and tahini, which somehow just work. At the same time, though, I also kept it classic and mixed in diced celery, red onion, and parsley, plus a generous squeeze of lemon. It's a very easy recipe, especially if you make the chickpea salad the day before. And even if you don't plan ahead, it only takes 10-15 minutes, max, to throw together.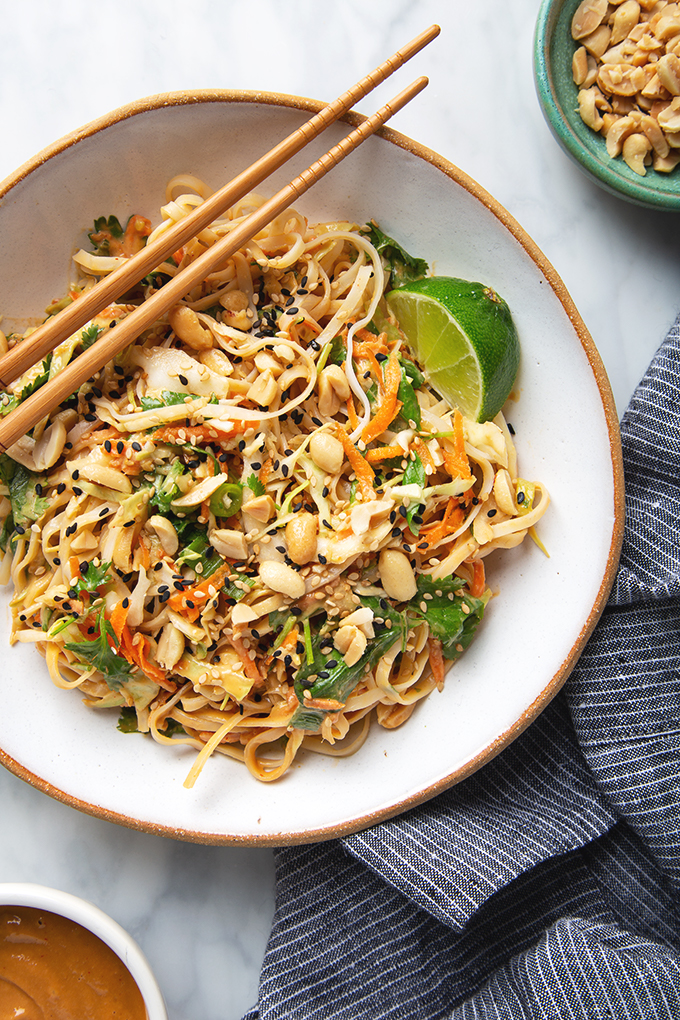 Thai Noodle Salad with Peanut Dressing
This easy, better-than-takeout Thai Noodle Salad has lots of rice noodles, shredded green cabbage and carrots, cilantro, basil, and scallions, plus the most insanely delicious peanut dressing. Top with chopped salty peanuts, toasted sesame seeds, and a squeeze of fresh lime juice, then devour. This is one of those meals that you'll want to eat for lunch, dinner, and lunch again the next day. Yes—it's that good!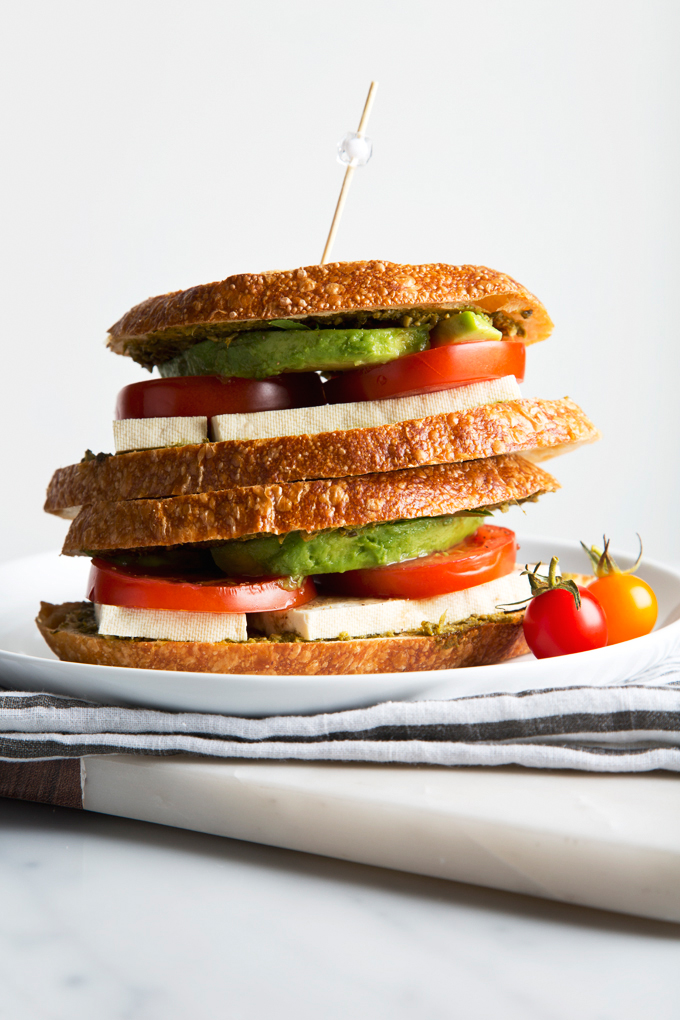 Vegan Caprese Grilled Cheese Sandwiches
I love a good caprese salad, which is why I decided to turn one of my favorite summery salads into grilled cheese sandwich form. This sandwich uses creamy avocado and chewy, pressed tofu to replace the cheese. This is a must-make if the tomatoes are looking good near you.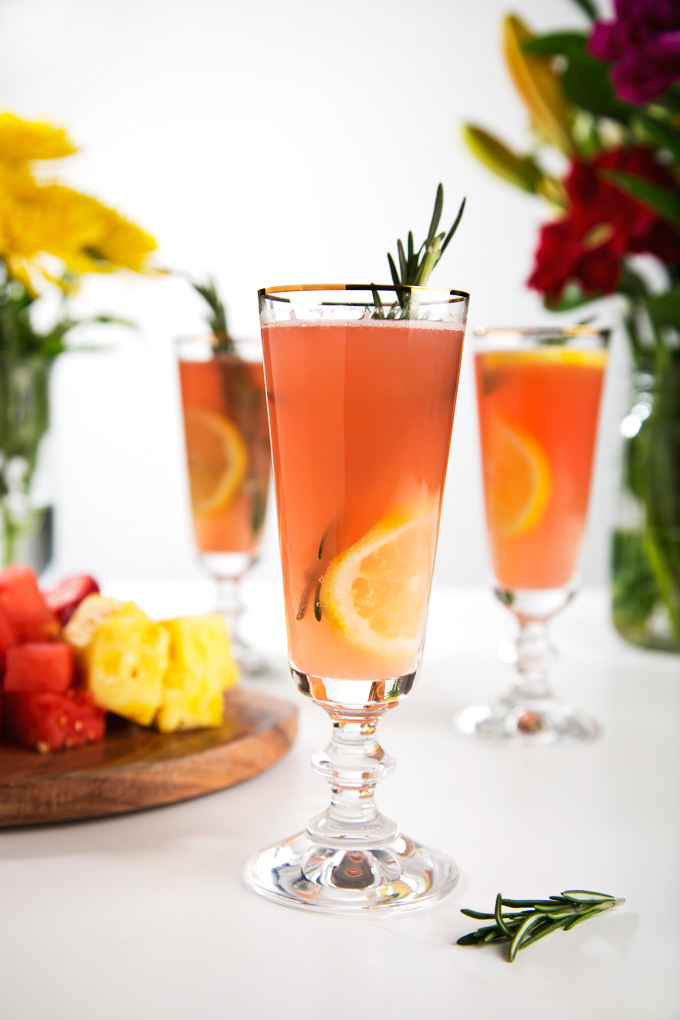 Sparkling Watermelon Rosemary Lemonade Cocktails (or Mocktails!)
If you're looking for an easy, quintessentially summery beverage to sip, these Sparkling Watermelon Rosemary Cocktails are always a big hit. They're perfectly sweet, tart, earthy, and just 7 ingredients too. You can go as boozy as you like, or sub sparkling water for a refreshing and hydrating mocktail instead. Either way, they're delicious!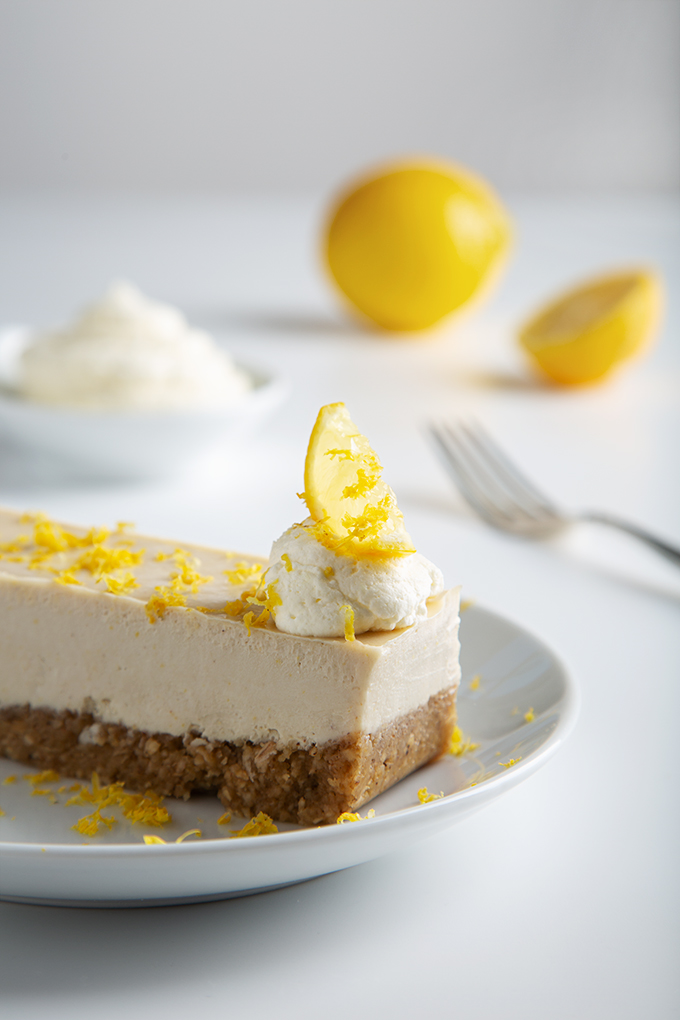 No-Bake Lemon Cheesecake Bars
I love that this lemon cheesecake bar recipe takes 15 minutes to assemble, and then from there you can just let it do its thing in the freezer until it sets. The filling is a really simple mix of soaked raw cashews, coconut milk, maple syrup, lots of lemon juice and zest, a little coconut oil, and vanilla. Once blended, it almost tastes like lemon curd, so no judgement if you grab a spoon and enjoy some right then and there!
---
We'd love for you to follow us on Instagram!
Tag photos you post of our recipes with #picklesnhoney so we can see.