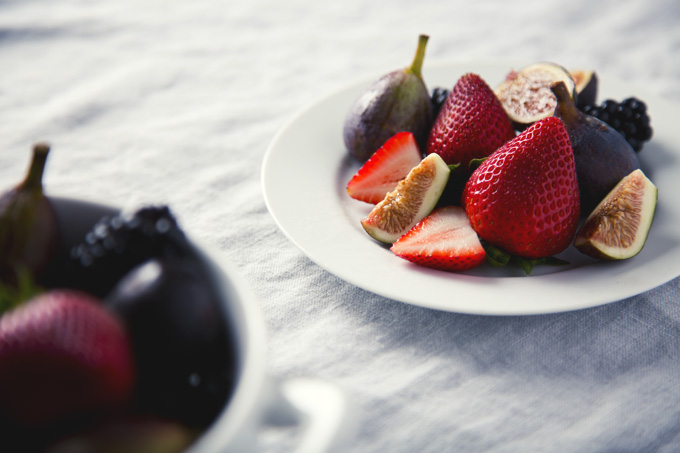 Happy 2016!
Before we jump right into the new year, I wanted to highlight your top 10 favorite recipes from the last year. These recipes were the ones that got the most traffic, but they were also the ones that you all made and told me you loved the most (even if the pavlova can be finicky!).
We're on the last quarter of our year-long road trip (slooooow dooooown, time!), which means I'm still working out of tiny AirBnB kitchens and with very limited cookware. But! I'd love to know if there are recipes you'd like me to tackle in 2016. Leave your requests in the comments!
Cheers to an awesome new year!
xo Amanda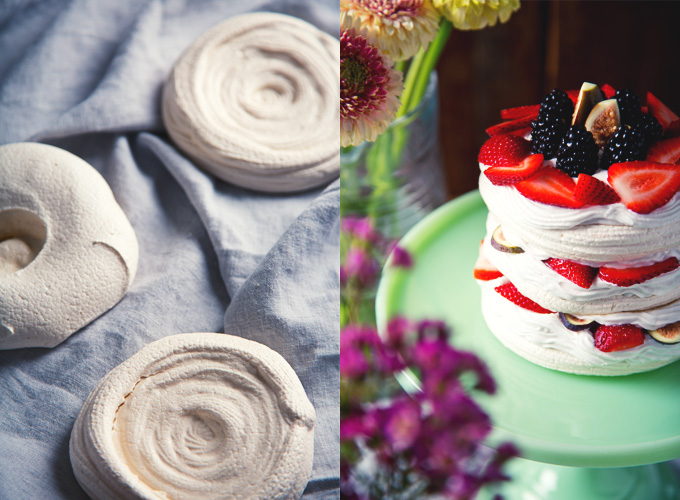 Chickpea Brine Vegan Pavlova (or Meringue)
Who knew that the liquid from a can of chickpeas, the stuff we've been pouring down the drain, was the secret to perfect vegan pavlova? This stuff is an exact match for egg-white based meringue. You'll never want to throw away your chickpea brine again.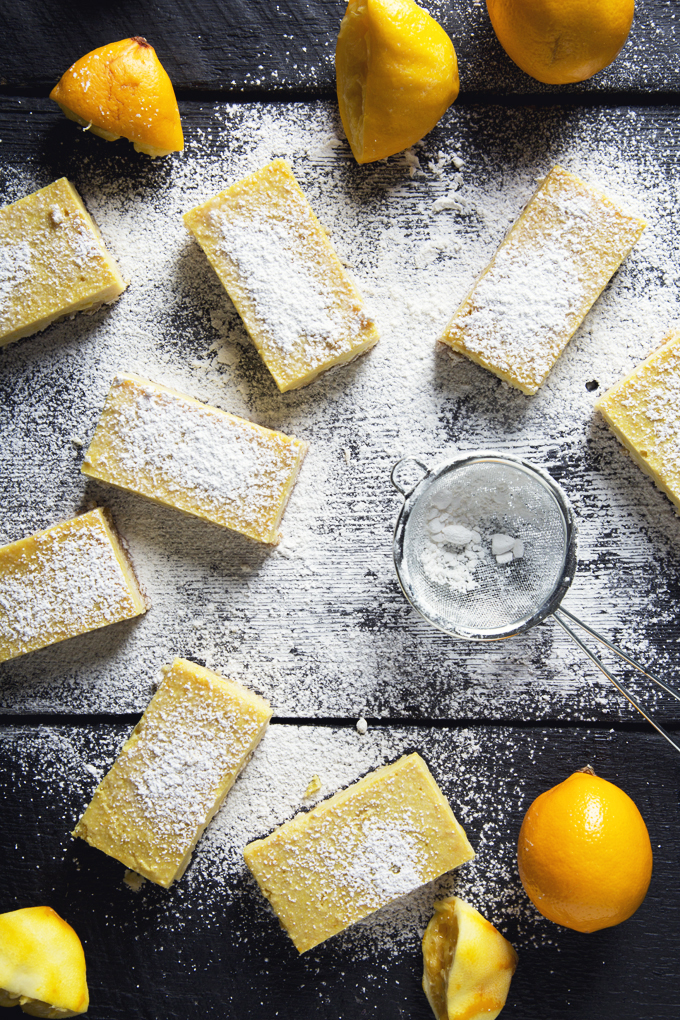 Gluten-Free and Vegan Lemon Bars
Vegan lemon bars that are perfectly tart, sweet, creamy and so easy to make! Just 8 ingredients, gluten-free, grain-free AND refined sugar-free.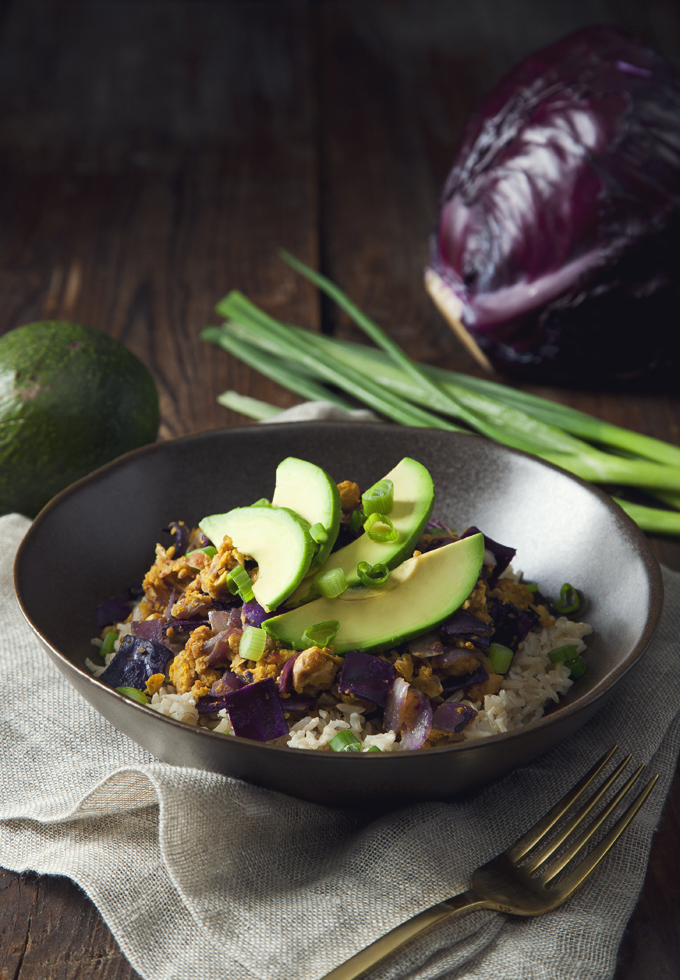 Chickpea Scramble and Red Cabbage Brown Rice Bowls
A hearty, satisfying meal that's great for lunch or dinner, or even as a savory breakfast option. This healthy chickpea scramble is simply seasoned, but very flavorful, with lots of textures to keep your mouth happy.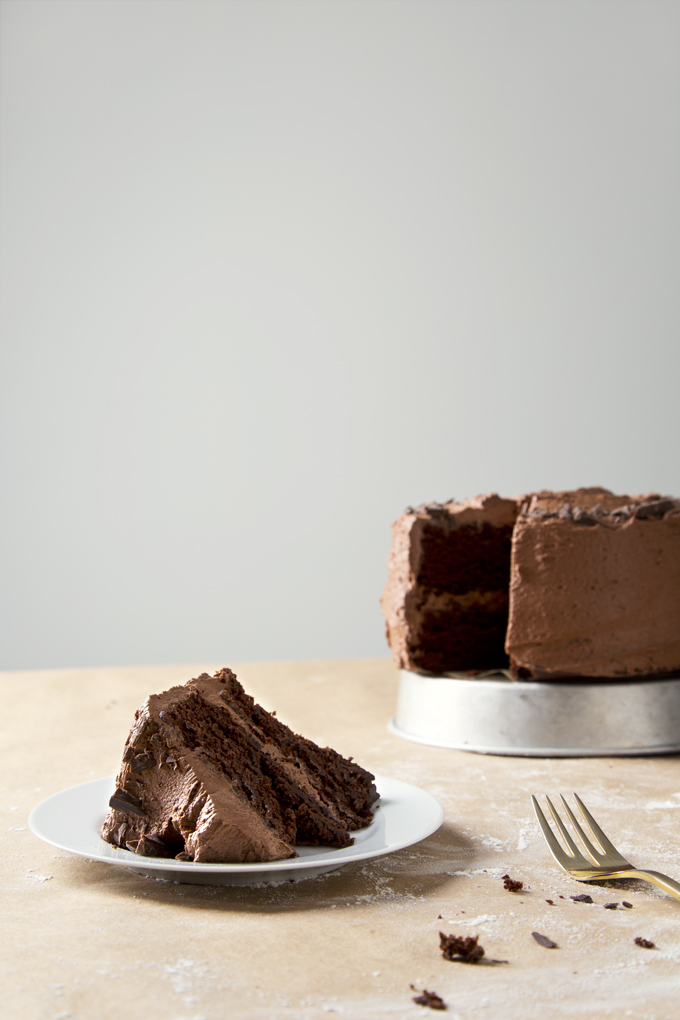 Simple 2-Layer Vegan Chocolate Cake
A simple 2-layer vegan chocolate cake that's healthier than store-bought, but you'd never know it! This cake is super rich, fudgy, and extra delicious, and the vegan buttercream frosting is easy to whip up (just 10 minutes!) while the cake's in the oven.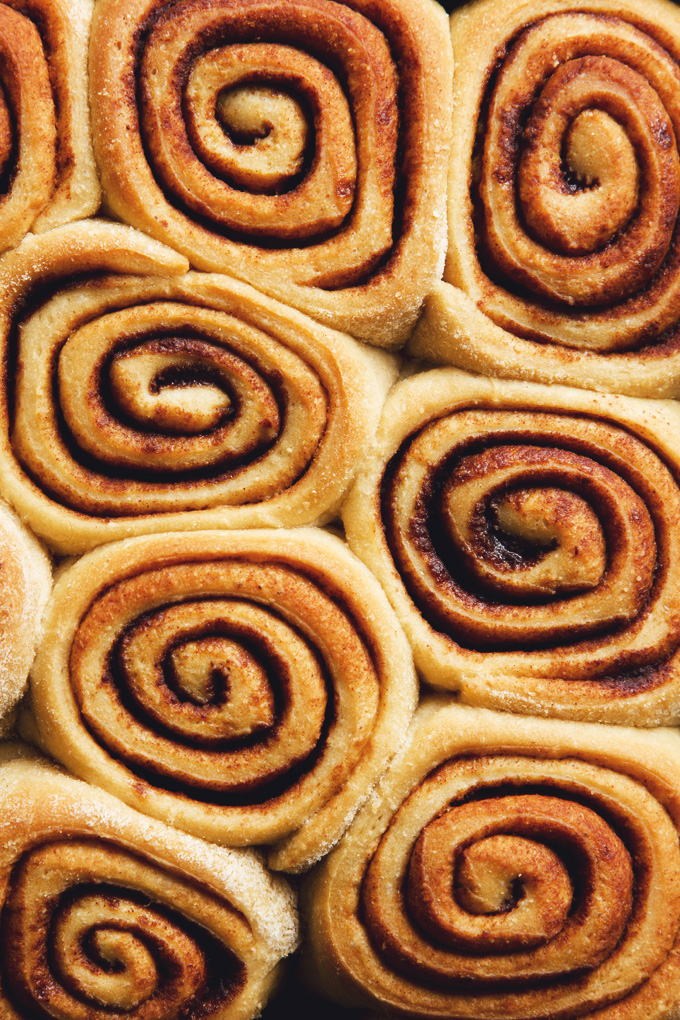 Vegan Cinnamon Rolls
EASY vegan cinnamon rolls that are whole grain, lower glycemic, and irresistibly good! The smell alone is worth baking these.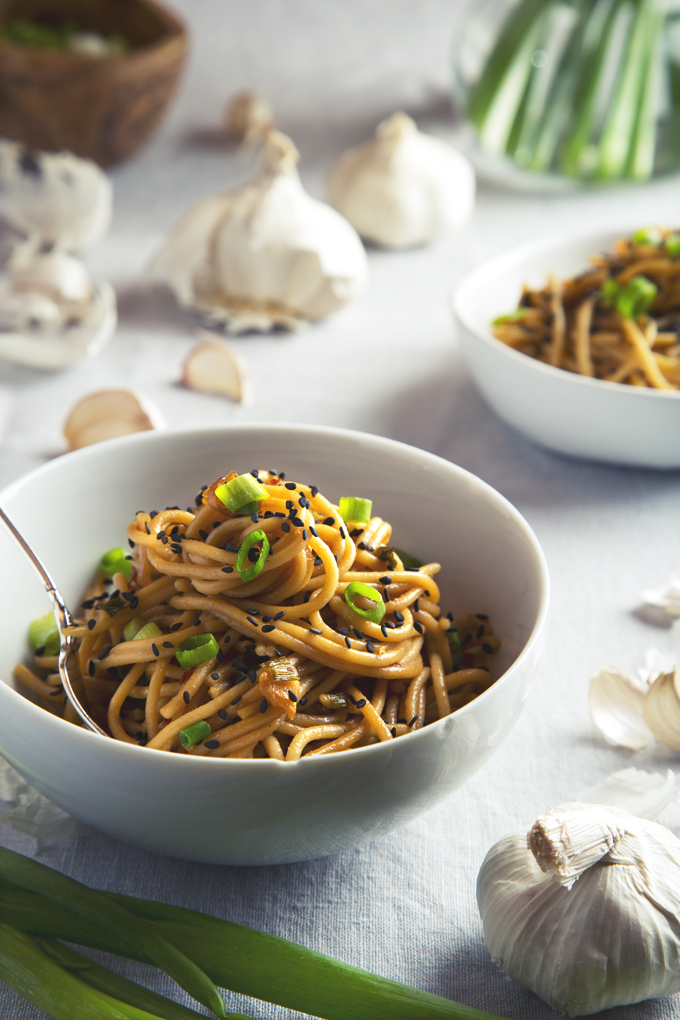 Garlic Sesame Noodles
Salty and a little sweet, garlicky and spicy, and reminiscent of Chinese takeout minus the grease and food coma. These garlic sesame noodles require just 9 basic ingredients that can be found at most any grocery store.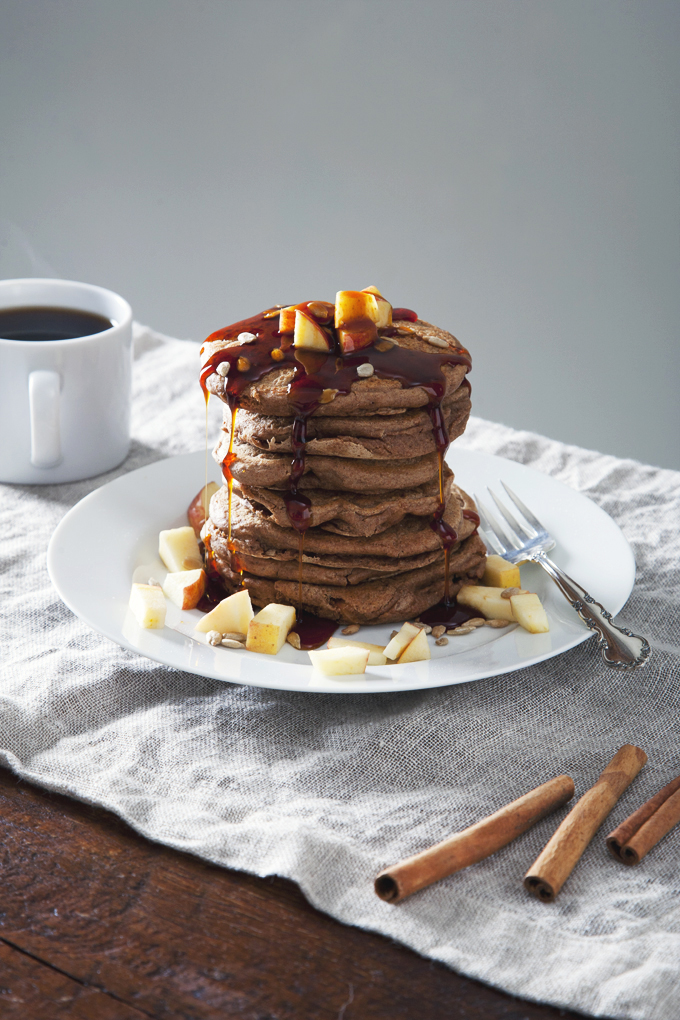 Apple Cinnamon Vegan Protein Pancakes
These Apple Cinnamon Vegan Protein Pancakes require just 10 ingredients, 1 bowl, and take less than 30 minutes start to finish. They're a delicious source of plant-based protein and are sure to keep you full for hours.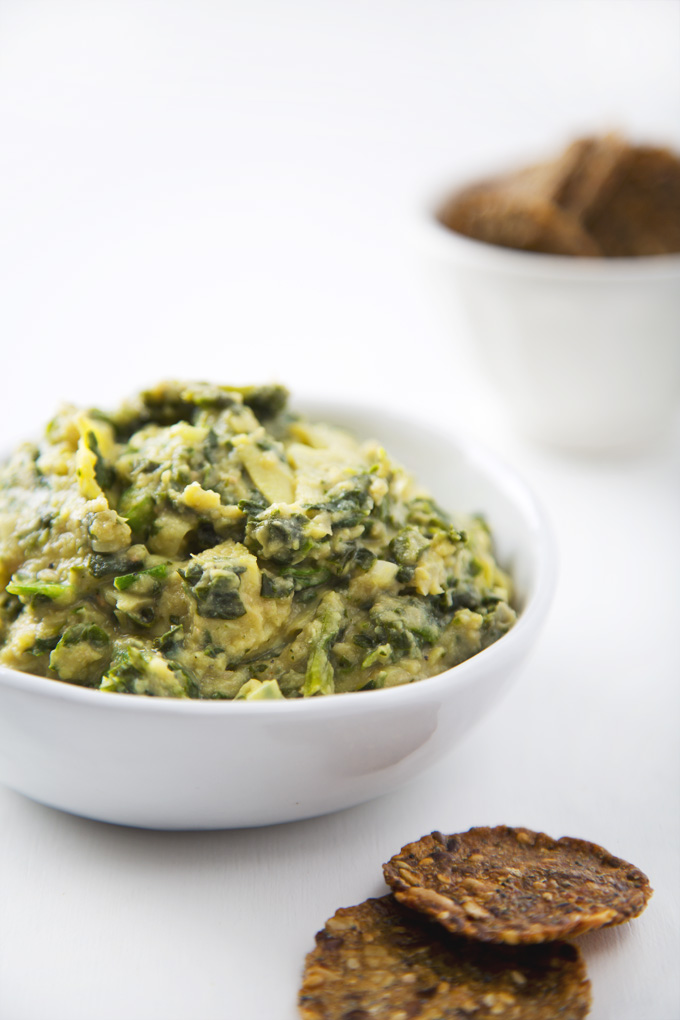 10-Minute Spinach Artichoke Dip
Creamy, salty, artichoke-heavy and loaded with good-for-you spinach. This easy, 10-ingredient vegan spinach artichoke dip will blow your favorite restaurant appetizer out of the water in terms of flavor and nutrition!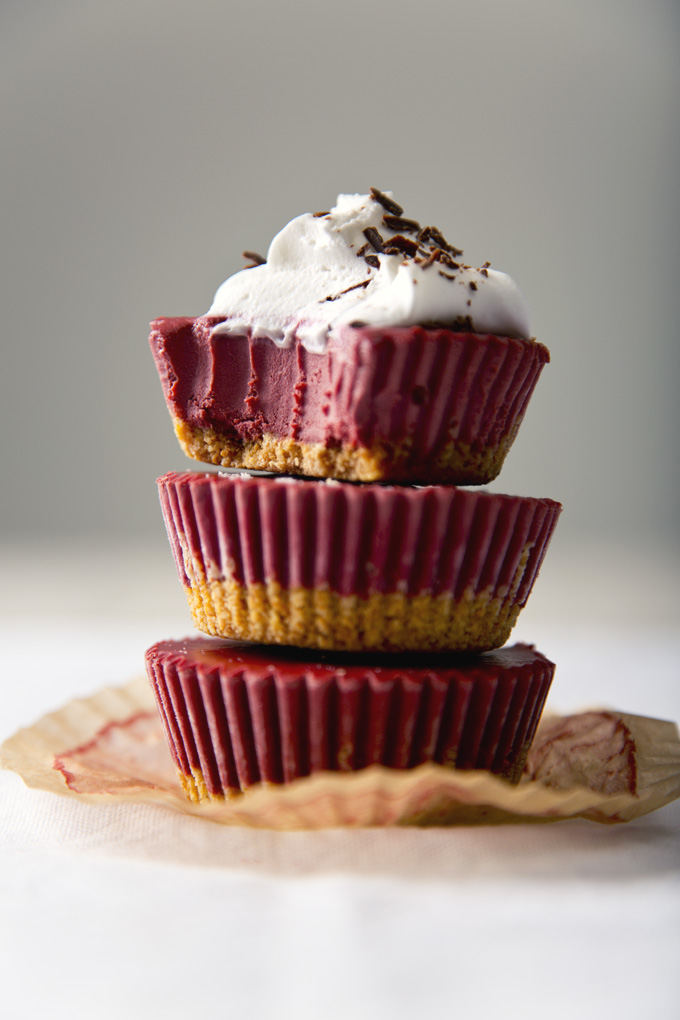 No-Bake Mini Red Velvet Cheesecakes
Simple no-bake vegan red velvet cheesecakes with fluffy coconut whipped cream and dark chocolate shavings. These are a cinch to make and sure to satisfy your cheesecake and chocolate cravings.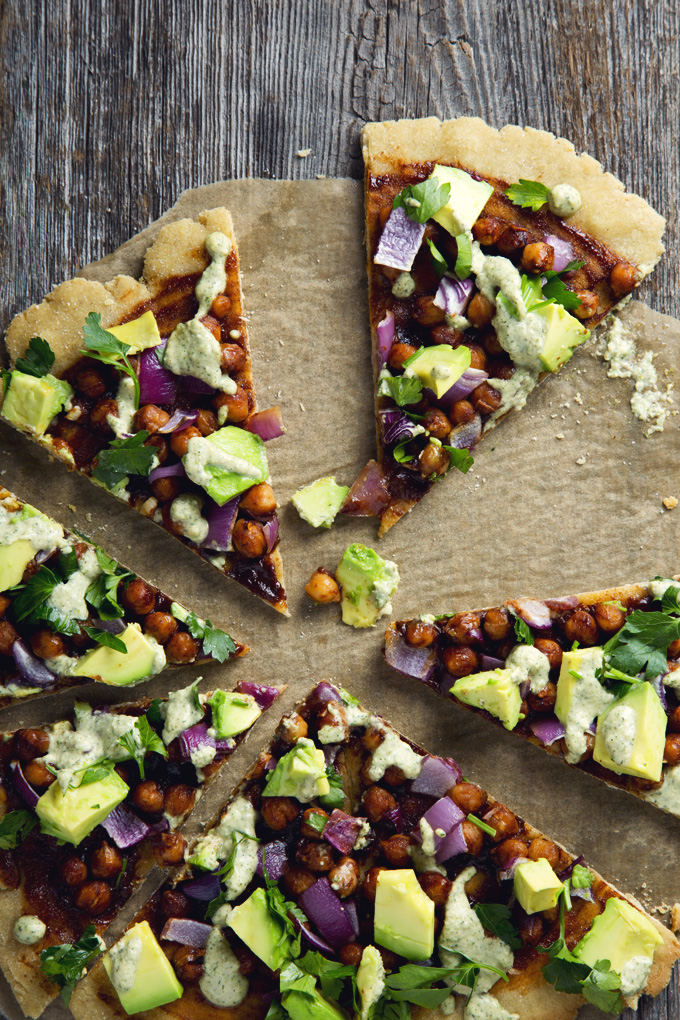 Gluten-Free BBQ Chickpea Pizza with Ranch Dressing
Finally a vegan and gluten-free pizza that doesn't taste like cardboard! This easy bbq chickpea pizza is loaded with layers of flavor and topped with a simple vegan ranch dressing you'll want to put on everything. Three cheers for pizza night!
Browse more recipes here!