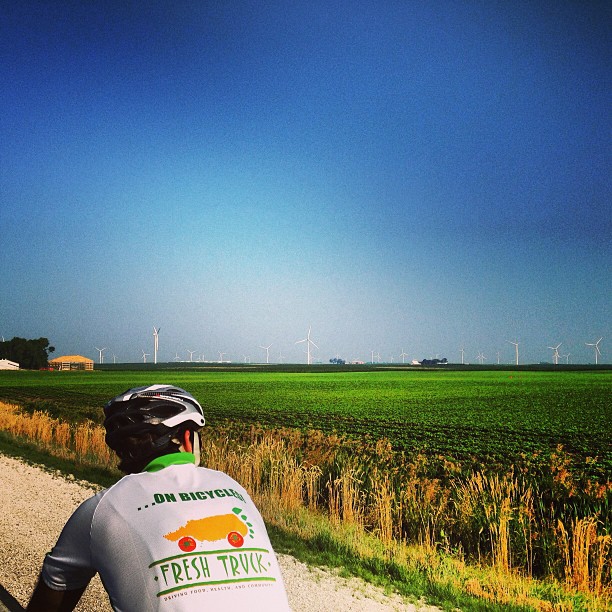 In mid-June, my brother, Dylan, set out with his friend, Darius, to do something kind of incredible: bike from Boston to Seattle. To put that distance in perspective – that's 3,682 miles. On bicycles.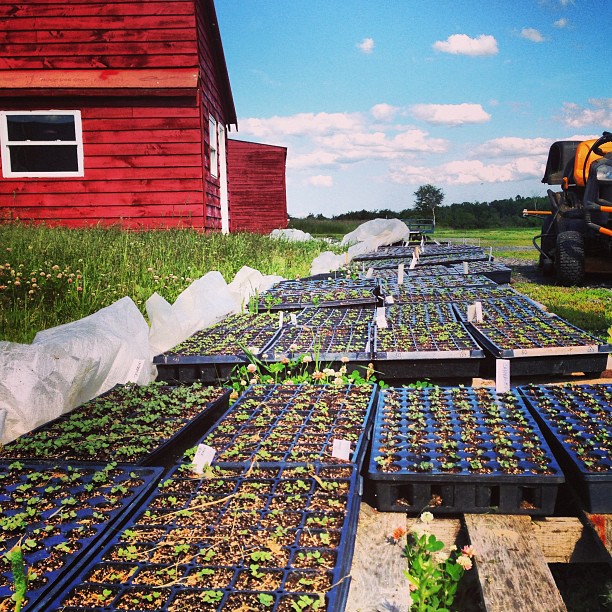 If that wasn't inspiring enough, they did so in support of nutrition education for low-income urban communities, with the goal of raising $1 for every mile biked for the social business, Fresh Truck. Fresh Truck's mission is to improve community health and health literacy for the low-income communities of Boston. This mission is accomplished by operating a retrofitted school bus as a mobile healthy food market offering a diverse mix of fruits, vegetables, whole grains and other healthy food options for families who reside in communities dubbed as food deserts. Most importantly, the Fresh Truck works with health centers, schools, and other community health programs to utilize the truck as a teaching tool to educate youth and families in these areas about healthy eating, meal preparation, and urban agriculture, thereby encouraging a healthy lifestyle.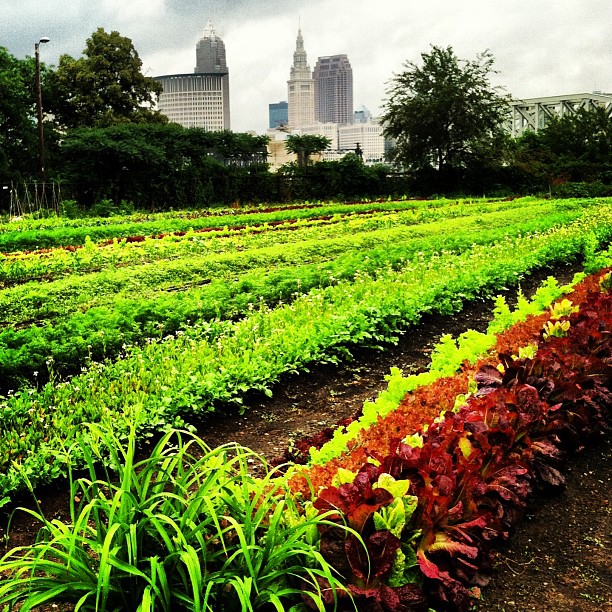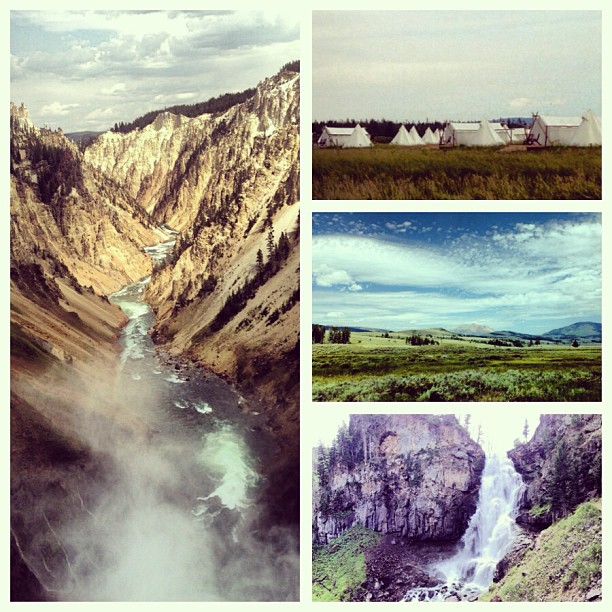 I am so ridiculously proud to say that Dylan and Darius completed their amazing trek across the country on Tuesday, not even two months after they left Boston! They made stops at community-supported farming initiatives along the way, lending a hand and learning how other programs are positively impacting their respective communities. And they also far-surpassed their fundraising goal, coming in at nearly $7,000 to support Fresh Truck!
Also, this happened: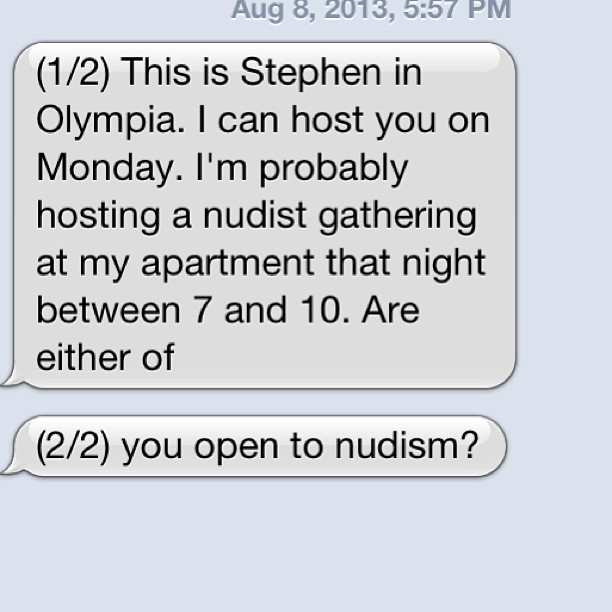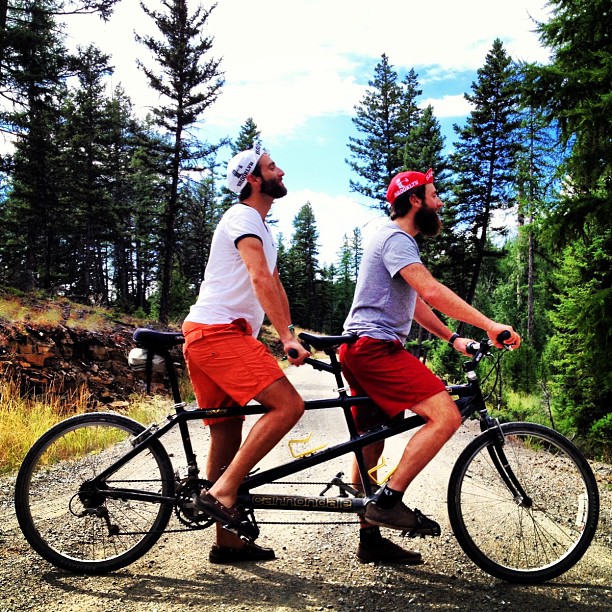 The guys are now enjoying some much-deserved down-time in Seattle, with plans to bike (or maybe drive?) down the coast, with later stops in Austin and New Orleans, among others, as they make their way back home in the next month.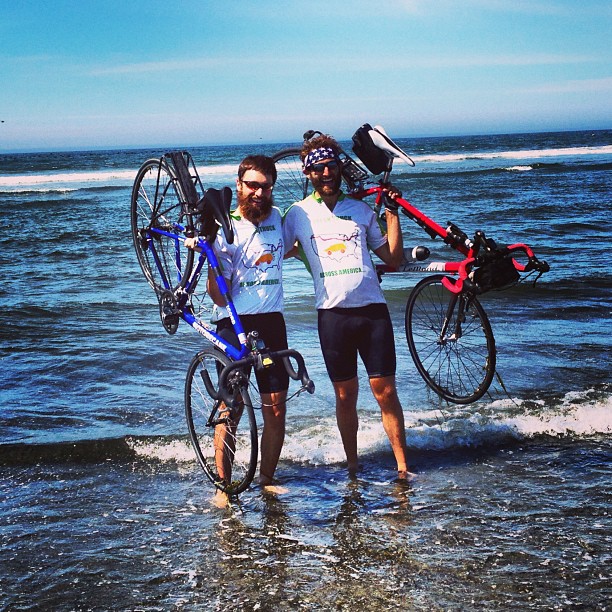 As my brother told me before he left on this journey, "A healthier and more vibrant community is a mission I feel very proud to promote."
If you are interested, there are still a few days left to donate. I know Dylan, Darius, and Fresh Truck would be tremendously grateful for any amount toward the cause.
Visit the Fresh Truck blog to read more about #dolanddarbikeacrossamerica. Or check out @FreshTruckBikes for more updates (and beard photos).
Congrats, guys!
xo
Amanda