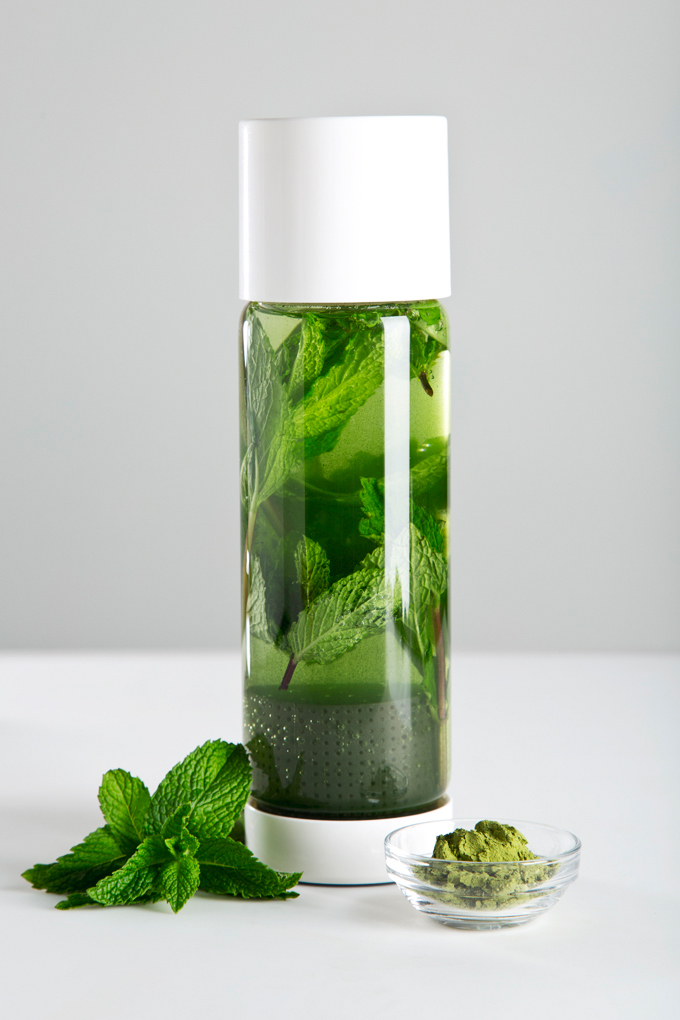 In addition to making it a point to eat more greens, I've also been drinking more greens. I first tried matcha a few years ago and to be honest, it was far from love at first sip. I wanted to like it but I just couldn't get past the earthy, almost dirt-like flavor. It turns out I was drinking cheap-o matcha instead of the vibrant, high quality powdered green tea. With matcha, it really is important to splurge a little on the premium organic and ceremonial grades.
I love tea year-round and especially during the winter. Sometimes a hot mug of tea keeping my hands warm is actually my motivation to get outside instead of hibernating under a blanket. Also motivation? When that mug gets replaced with a beautiful glass travel bottle.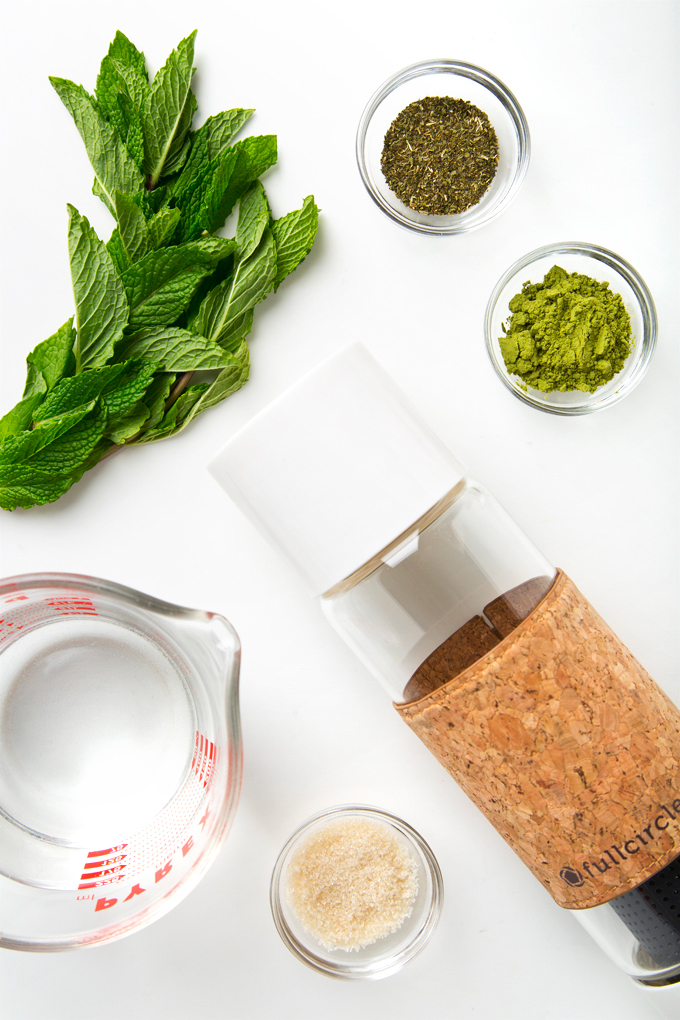 I was recently introduced to sustainable lifestyle brand, Full Circle, and their Tea Time bottle. I'm currently coveting all of their thoughtfully-designed home products, but this Tea Time bottle deserves special mention. There's a nifty strainer on the bottom that holds bagged or loose tea, sugar, lemon, or mint. It's also BPA-free, with an eco-friendly cork sleeve and a twist-to-lock lid that makes it simple for even the clumsiest of us not to spill hot tea on ourselves.
For today's mint matcha green tea recipe, I added some loose-leaf green tea, good quality matcha powder, and a little cane sugar to the strainer, and then a handful of fresh mint to the glass bottle (you could add it to the strainer but I like seeing fresh mint leaves in my tea). The result is a strong, minty green tea that makes me peppy enough to brave the Boston winter and give our dogs their daily walk, with easy one-handed drinking that keeps my fingers toasty.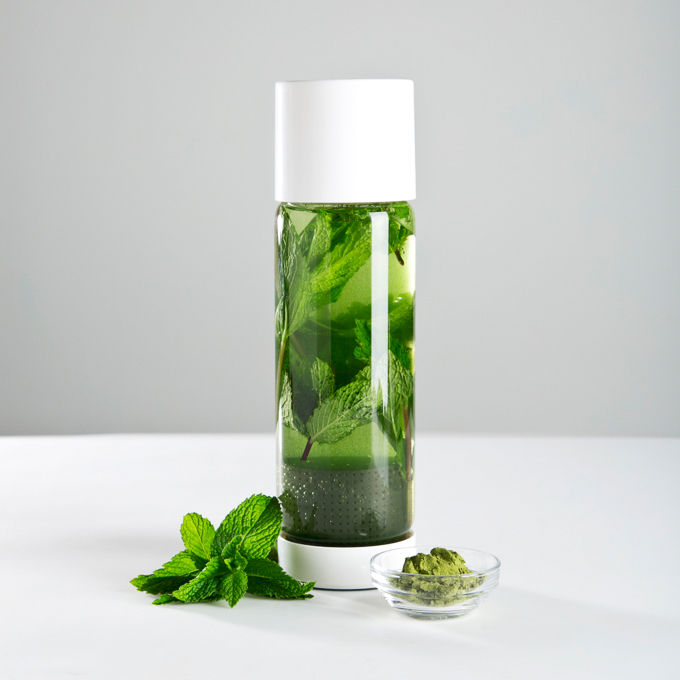 The Giveaway has ended.
Full Circle is generously giving away a Tea Time bottle to one lucky P&H reader! To enter, simply visit their website and leave a comment on this post letting me know which color you'd most like to win, along with what kind of tea you're loving right now.
I'll randomly choose a winner on Friday, February 3rd at 12pm ET. Please note that the giveaway is open to US residents. Good luck!
---
Thank you to Full Circle for sponsoring this post! Their beautiful and sustainable home products can be purchased directly from the Full Circle website.