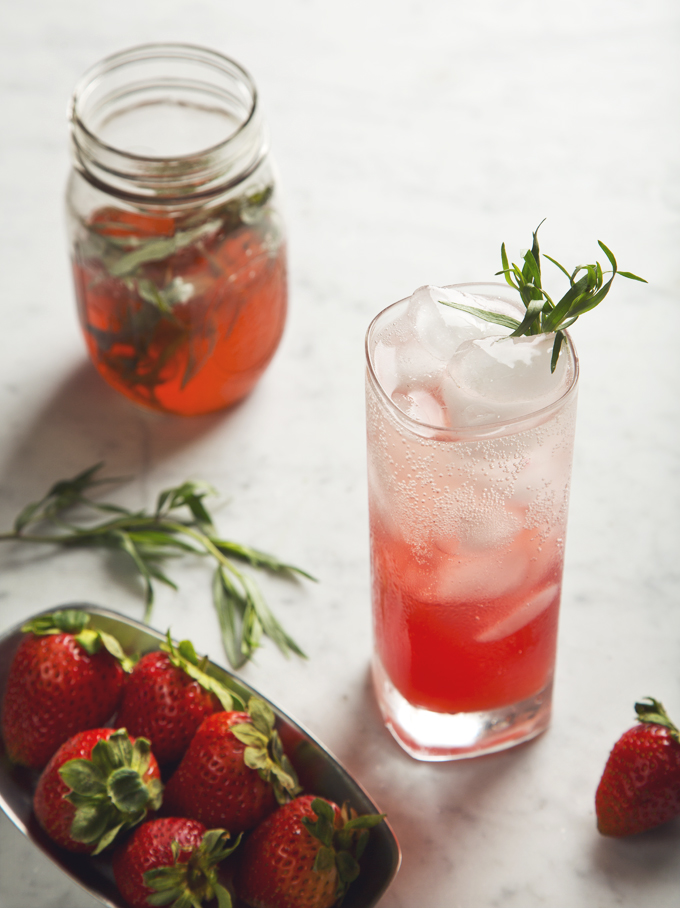 Have shrubs become the "it" trend where you live? Where we are in Sonoma, shrubs are everywhere. Just to be clear: I'm not talking about the plants you find in your yard or local park, though maybe at one point those were the latest craze. The shrub I'm referring to is a syrup made from fruit, sugar, herbs/spices (if you like), and vinegar. It's this awesome combination of sweet and tart that makes a great base for a refreshing soda or cocktail. If you like the taste of kombucha, I think you're going to love this easy shrub drink.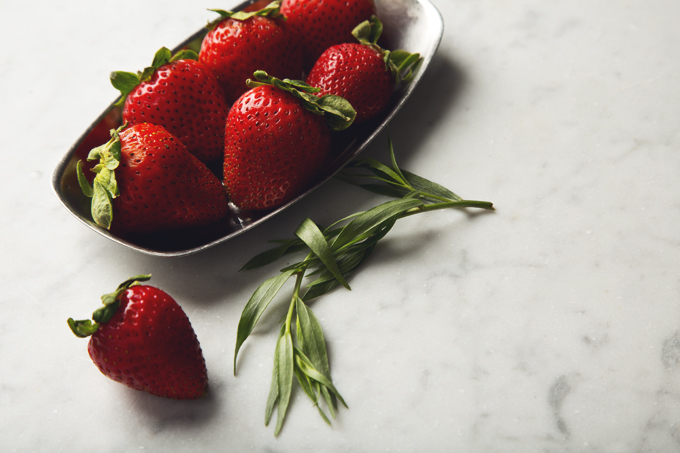 This shrub recipe features a most delicious flavor combination of juicy, ripe strawberries and slightly bittersweet, anise-scented tarragon. It's a unique and interesting pairing (which I love), but fresh basil or mint would also work well. If strawberries aren't your thing or they cost a small fortune, sub in whatever fruit you fancy! I'm really excited to try cantaloup + mint, watermelon + basil, and fig + cinnamon shrubs next.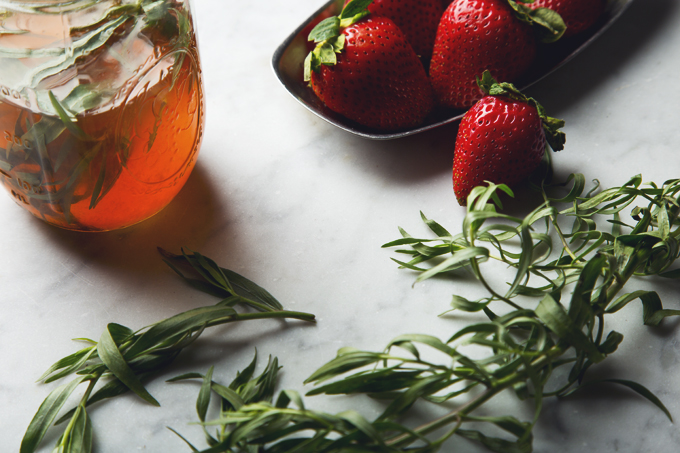 This is a very adaptable recipe, so you should feel free to adjust the sweetness and tartness to suit your personal tastes. I used about half as much sugar as most shrub syrups call for and three quarters the amount of vinegar because I like mine subtly sweet and a bit less tart. I prefer white wine vinegar since its flavor is more delicate than something like apple cider vinegar. Champagne vinegar would probably be excellent here too.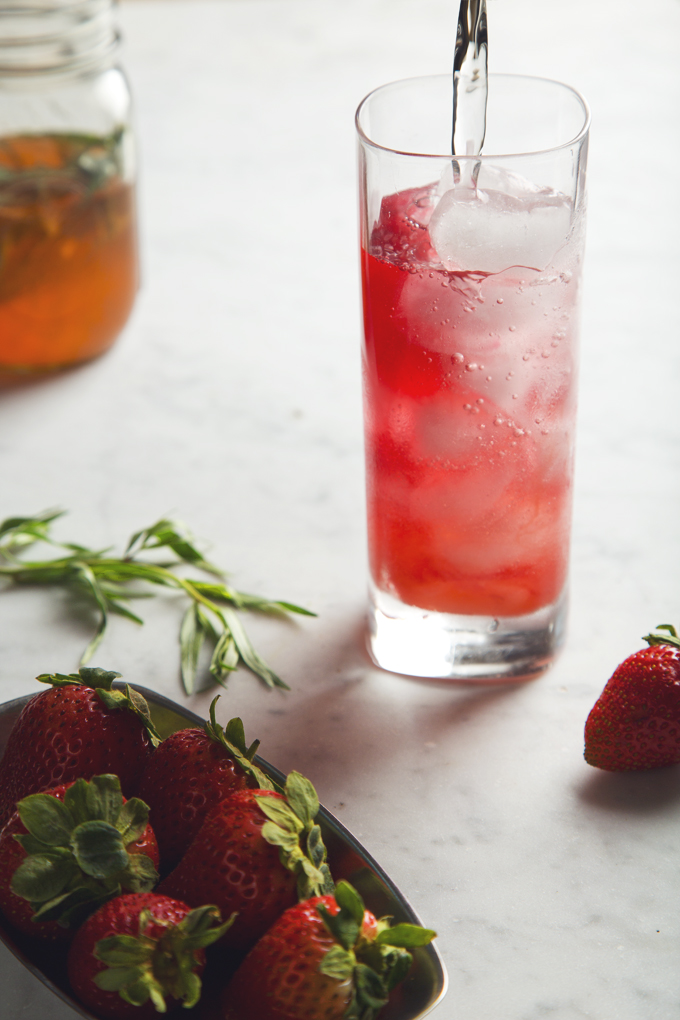 Enjoy the syrup in a tall, ice-filled glass of soda water, and add a shot of your favorite spirit if you like! I'm thinking a good quality tequila would be the way to go…
Cheers!