A few years ago I was making a recipe that called for coconut nectar in place of regular sugar. At the time, it was a completely new-to-me ingredient and I wasn't totally sure how it would work out. Little did I know, I was about to stumble upon the key ingredient to the chewy vegan caramel of my dreams.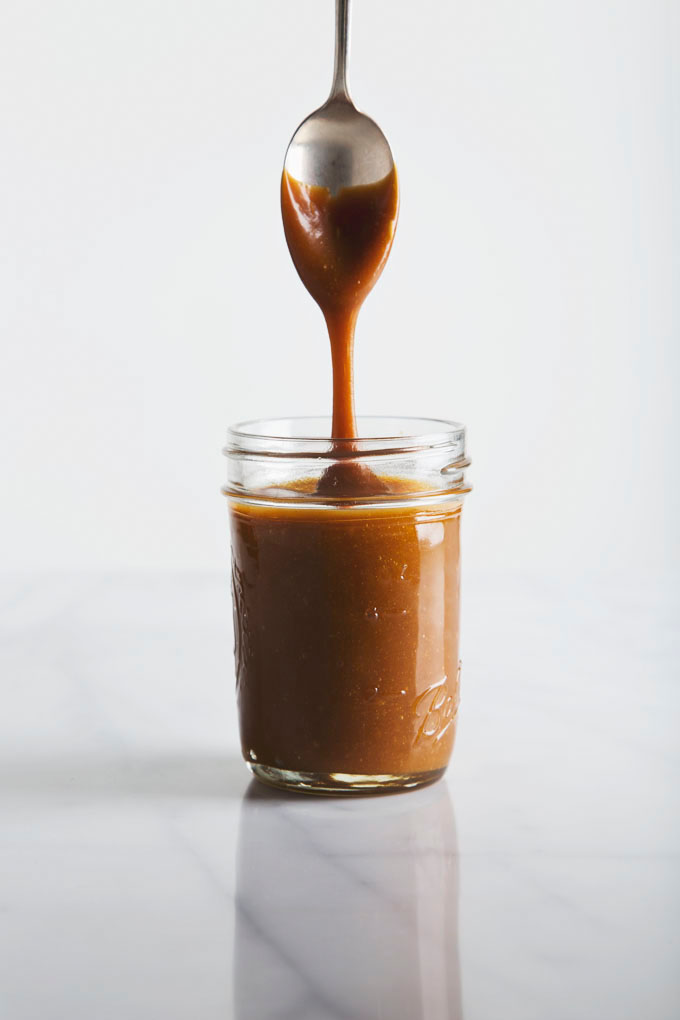 In the past I had experimented with different vegan caramels—some made from medjool dates, others that used brown sugar and coconut milk—and while there had been a couple of recipes that mimicked a similar caramel-like flavor, I was never able to recreate that quintessential caramel chew.
The beauty of coconut nectar is that not only is it lower-glycemic, it's already naturally caramel-like in texture and flavor. And when you combine it with nut (or seed) butter and a pinch of sea salt, you can create a caramel sauce that has so many potential uses. I first shared this super quick recipe using cashew butter (which creates a neutral caramel flavor) and then went on to use it to make caramel apple pie milkshakes, spiced cider spelt cake, and salted caramel popcorn.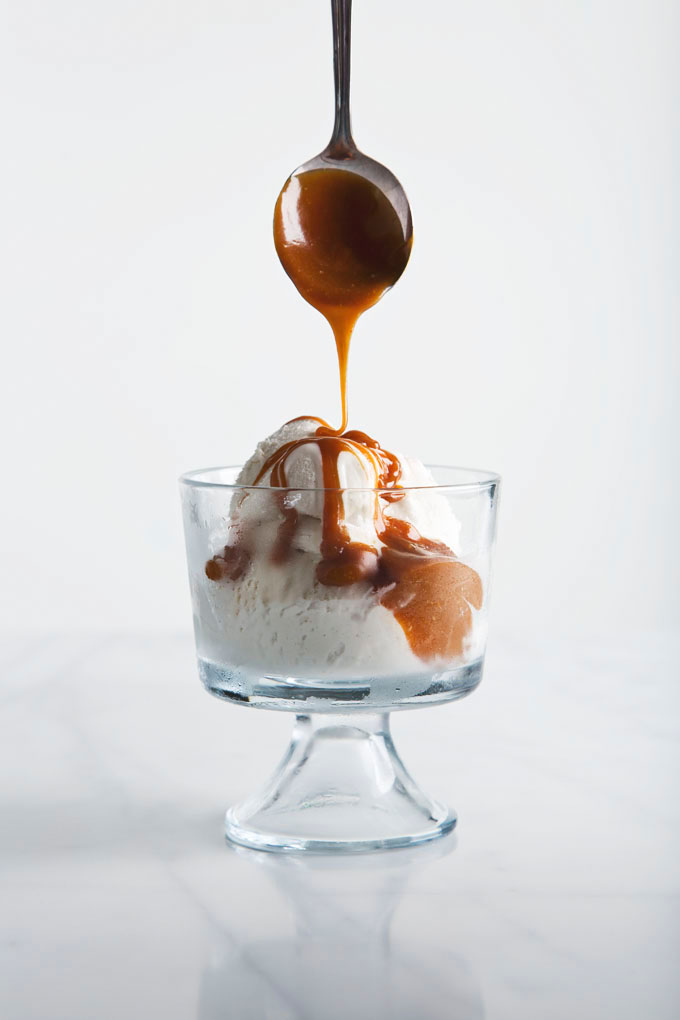 This time I went with peanut butter instead of cashew butter and holy moly, this stuff is good! I've been loving it as my afternoon snack with apple slices for dipping, and then again for dessert with vanilla coconut milk ice cream. I seriously can't get enough.
Next week I'll be sharing another use that's over-the-top decadent (spoiler: it involves cheesecake!). For now though, gather your coconut nectar, creamy peanut butter, and sea salt and mix up a batch of this easy vegan caramel. Trust me, you're going to want to have it ready to go.