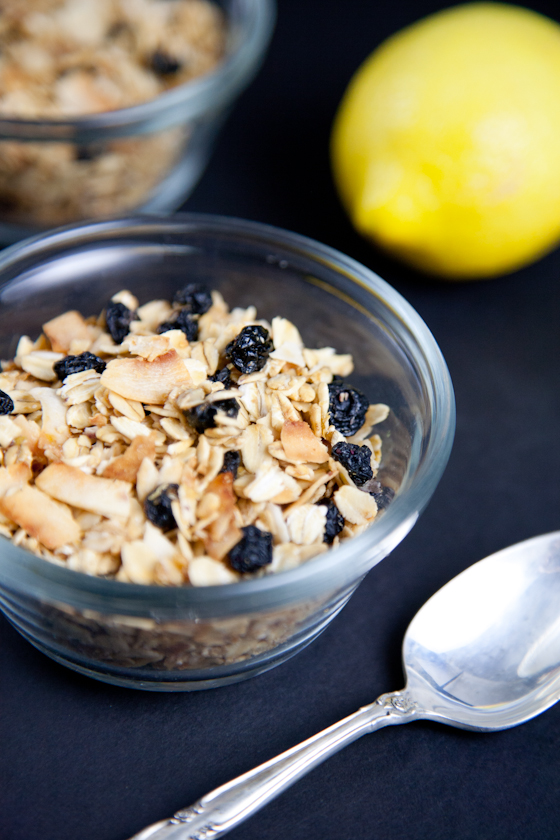 I love making my own granola. It takes just a few minutes of prep work, a handful of ingredients, and it's totally customizable in terms of mix-ins. Also, it's significantly cheaper than store-bought, so you can put the money you save towards things like fancy coconut water and new shoes. At least that's what I tell myself!
I used one of my favorite flavor combinations—lemon blueberry—as the inspiration for this granola recipe, but I also upped the ante with a generous amount of coconut flakes, a touch of coconut sugar for sweetness, and I subbed out the more traditional canola for coconut oil. There's just a quarter of a cup in the entire recipe—another advantage to making your own granola. You get to control the oil.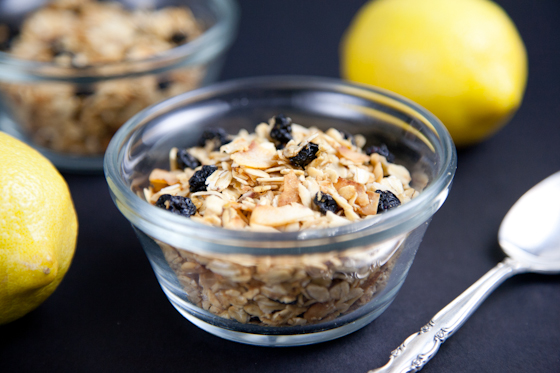 This healthy granola is bright and summery, with just the right amount of sour lemon, sweet dried blueberries, and crunchy toasted coconut. Lemon in granola is a little bit unexpected, but it might just be my new favorite addition.