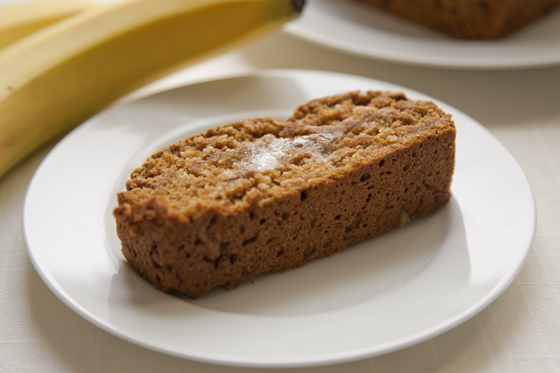 Before we get to this totally crave-worthy vegan pumpkin bread recipe, do you mind if I vent a little first? For my full-time job, I work remotely for a search marketing agency doing SEO, and I'm having one of those days where I feel like I'm being punk'd by my co-workers. Do you know the feeling? My initial reaction was to throw my hands up and get back in bed—after deleting all of the massive documents I've been working on and yelling a few key expletives, of course.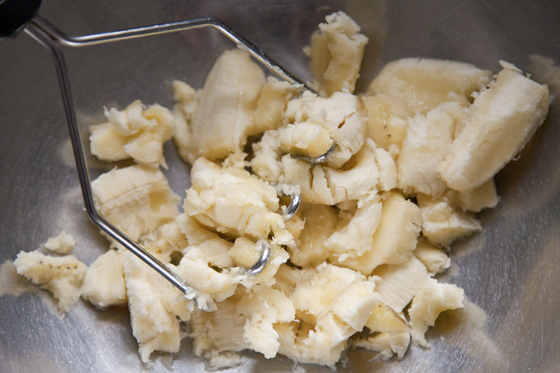 I got as far as the expletives, but spotted a couple of past-their-prime bananas out of the corner of my eye. Baking was a better idea, and what better way to take out a little frustration than by using way too much force to mash bananas. I can only hope no one saw this through my kitchen window. Ha!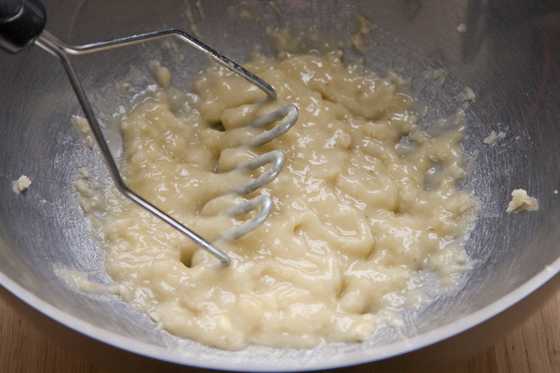 I decided to get a little creative and  try cutting down on the oil by subbing in some unsweetened applesauce. Only, I didn't have any. [insert another expletive] What I did have was an odd amount of leftover canned pumpkin in my fridge, so into the batter it went! Molasses? Sure, why not! How about coconut oil? Perfect.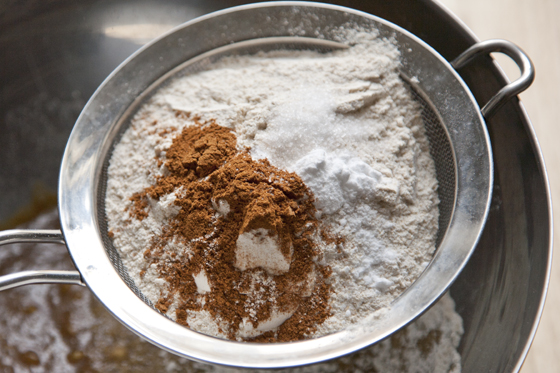 This vegan pumpkin banana bread is a little bit of an unusual take on traditional banana bread for sure, but I found that I actually couldn't taste the pumpkin at all. Instead, I noticed that the texture was very moist and satisfyingly dense, which I found to be ideal for a chilly day or a near mental breakdown. 😉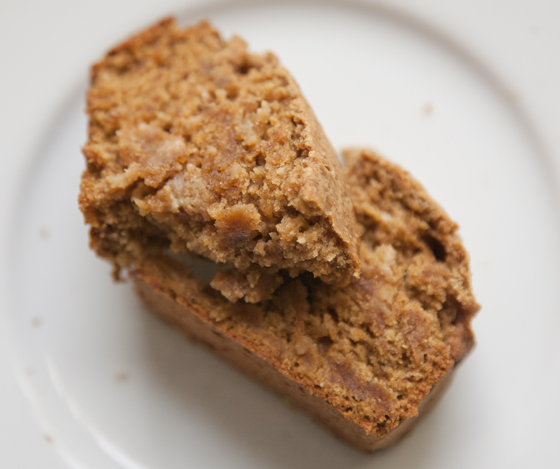 Vegan Pumpkin Banana Bread
Recipe Type
:
Bread, Breakfast, Snack, Dessert
Author:
Prep time:
Cook time:
Total time:
Serves:
one 9 x 5 inch loaf
This vegan pumpkin banana bread recipe makes great use of fall's seasonal flavors! Plus, there's only a small amount of oil and sugar, so go ahead and enjoy a second slice!
2 large very ripe bananas
1/4 cup organic brown sugar (or sugar of your choice)
1/4 cup coconut oil, melted but not hot
1/4 cup pumpkin puree
1 tablespoon molasses (optional)
1 cup unbleached all-purpose flour
1 cup whole wheat pastry flour (or more all-purpose flour)
1 teaspoon baking soda
1 teaspoon cinnamon
1/2 teaspoon sea salt
Pre-heat the oven to 350 degrees F. Lightly grease a 9 x 5 inch loaf pan.
In a large bowl, mash the bananas until very few lumps remain. Add the sugar, coconut oil, pumpkin, and molasses (if using). Whisk to combine.
Sift in the flours, baking soda, cinnamon, and salt. Mix with a wooden spoon until just combined, being careful not to over-mix. The batter will be very thick.
Transfer batter to the prepared loaf pan and bake for 30-35 minutes, or until a toothpick inserted in the center comes out clean. Allow to cool slightly, then enjoy warm with a pat of your favorite vegan butter or coconut oil.
Banana bread has the best flavor when your bananas are so ripe they are basically black. Speckled bananas will work too, but the flavor won't be as delicious or sweet.