It's Friday! We made it! I think we should celebrate with something sweet. Something with chocolate and hazelnuts that tastes decadent, but is perfectly acceptable for breakfast.
I've been on a big nut butter kick recently – almond, walnut, cashew, good old-fashioned peanut butter – but it had been way too long since I made a batch of my Vegan Nutella. Craving that classic combination of roasted hazelnuts and chocolate, I decided to use those flavors to create Nutella-inspired snack bites.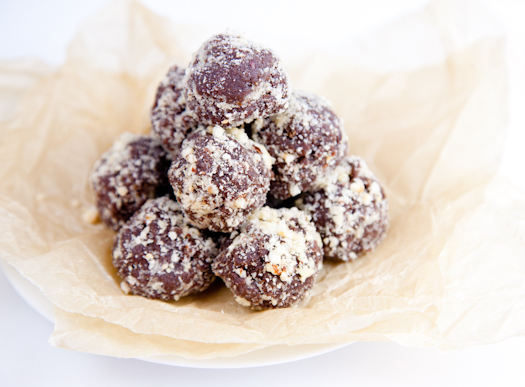 I made a couple of variations: one paleo-friendly, one with gluten-free oats, and both vegan. The paleo version was good, but the oats took these from sticky chocolate-hazelnut-date balls to what can only be described as a mix between a rich, Nutella cookie dough and a dense, almost fudge-like brownie.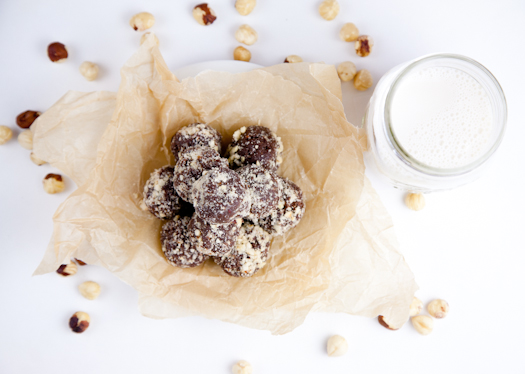 And yet, these little unassuming balls have zero processed sugar. Medjool dates are kind of magical like that.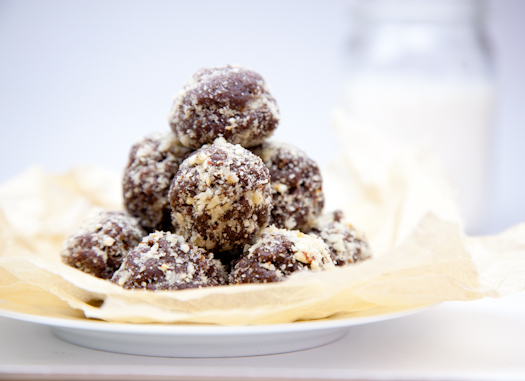 Rolled in some finely chopped hazelnuts for a little crunch, I've been loving these as a pre-workout snack, a post-dinner dessert, and the other day, I even ate a couple for breakfast when I was on a never-ending conference call. Just try to time it so that you're not eating one moments before you have to present. Talking with a Nutella ball stuck to the roof of your mouth can make for some really awkward client interactions.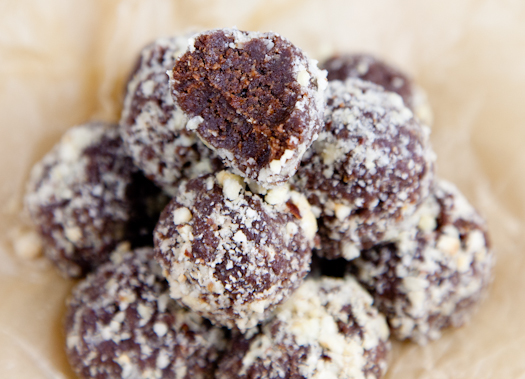 Thank goodness for almond milk to wash it all down.