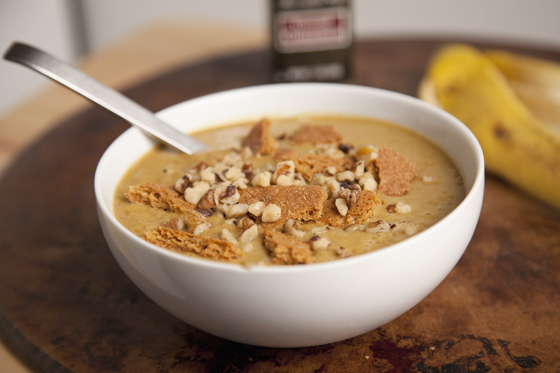 So are you sick of pumpkin yet? I hope not. I'm only just getting started with my seasonal pumpkin obsession!
During the fall, I literally wake up and think "What can I put pumpkin in today?", "Is it socially acceptable to eat pumpkin for breakfast, lunch, dinner, AND snacks?", and "Am I going to turn orange?".  Well, to be honest, I wouldn't mind a little color at this point.
I typically have a smoothie for breakfast at least a few times a week, so rather than make my same old almond milk/frozen banana combo (which I've been eating for months), I thought I would spice it up with a healthy dose of pumpkin and molasses.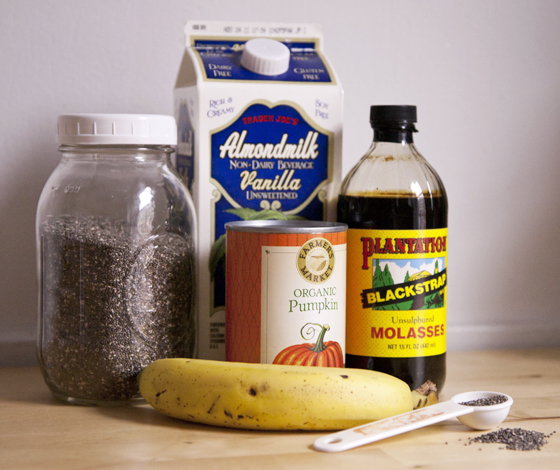 Vegan Pumpkin Smoothie
1 C. Almond Milk
1 Banana (I used frozen)
1/2 C. Pumpkin Puree
1 Tbs. Molasses
1/2 Tbs. Chia Seeds
Handful of Ice Cubes
Sprinkle of Cinnamon
Throw everything into the blender on high for 30-60 seconds and serve!
This smoothie tastes very similar to pumpkin pie filling, but without being overly sweet. I found that the molasses I used had a rather strong flavor, so I think next time I might try using 1/2 Tbs. to make it slightly less overpowering. On the plus side, just 1 Tbs. of the stuff has 20% of the daily recommended iron and calcium. Not too shabby!
You could definitely serve this in a glass, but I'm whole-heartedly on board with the blog world's 'smoothie-in-a-bowl' trend so I can load it up with toppings. In this case: a crumbled cinnamon graham cracker and some walnut pieces.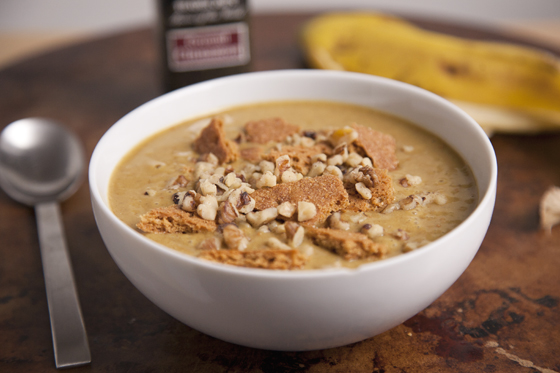 I'm totally that person who gets self-serve frozen yogurt with 20% ice cream and 80% toppings, so this style works for me.