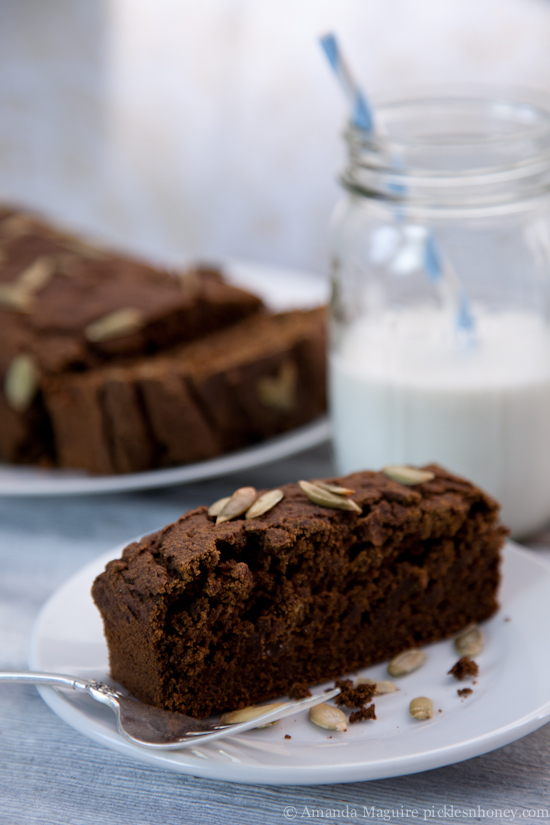 There are those who complain that summers in New England are too hot and humid and winters are too cold and gray (I am sometimes one of those people in February, the most brutal of the winter months).  Is there anyone who doesn't like Fall? Sunny, yet cool and crisp weather, cozy hoodies, apple picking, gorgeous foliage, and pumpkin. There are more reasons, but I am totally sidetracked by pumpkin.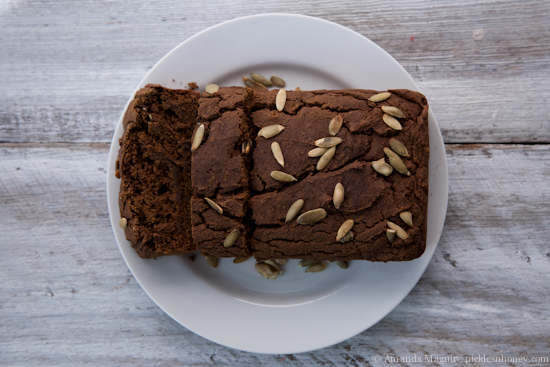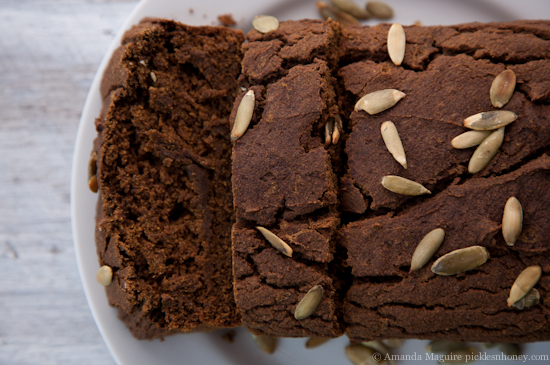 It's been too long since I posted a recipe, and I could not miss the start of the seasonal pumpkin-in-all-the-things frenzy. I settled on pumpkin bread after a delicious-looking loaf stared me down at Whole Foods the other day, right next to a large display of pumpkin pies (those will follow shortly). I referenced an old recipe I posted a couple of years ago because it still stands out as one of my favorites. This time though, I made it low-glycemic and gluten-free. And I skipped the chocolate chips—my apologies—although you could definitely add those into this version.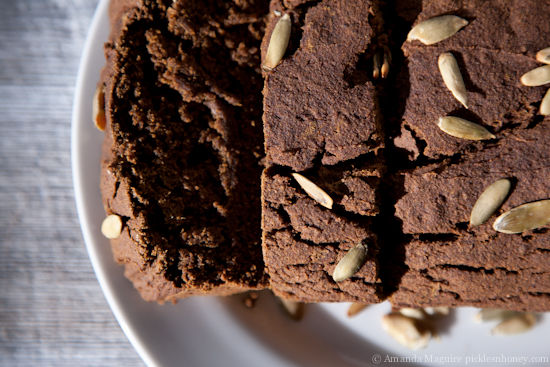 One of both the good and the tricky aspects of gluten-free baking is the wide assortment of flours available. Chickpea, quinoa, amaranth, brown rice, white rice, potato and tapioca starches, almond flour…it can be overwhelming. On the flip side, it can also be fun in a science experiment sort of way to play around with each, see what they do to the density, texture, and flavor of baked goods, and refine things the next time you're in the kitchen. All-purpose gluten-free blends are a great place to start because the mixing of various flours is already done for you, but I think it's possible to make your own blend that's even better. Right now, I'm loving this combination:
Whole Grain Buckwheat Flour +  GF Oat Flour + Sorghum Flour + Superfine Brown Rice Flour
Yes, it's sort of a lot of flours. And yes, my freezer (store them there to extend the shelf-life!) looks like I have a flour-hoarding problem. But that's the thing I'm learning about gluten-free baking—you need the mix of flours to get the texture that rivals traditional gluten baking. There are exceptions, I'm sure, but I'm pretty pleased with the above blend.
And you know what else? No xanthan gum in this pumpkin bread! The ground chia seeds completely eliminate the need for it.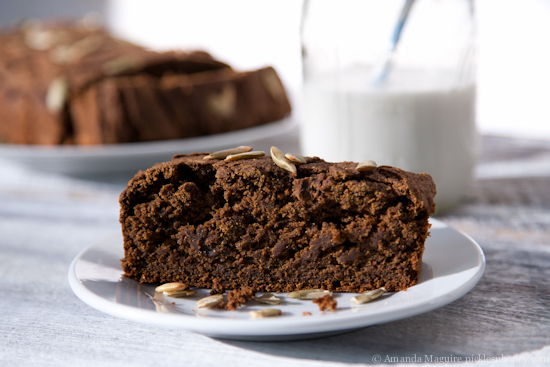 Like New England summers and winters, there are those who will also complain about the pumpkin obsession. Clearly, I am not one of those people. My freezer looks like a have a "flour problem" and my pantry will soon have a dedicated pumpkin shelf. I'm saving my complaining for February.