Welp, it was 40 degrees when I woke up this morning, and there are a few nights where it's supposed to drop into the 30s this week. If this was the worst it was going to get and it was only going to last a couple of months, I'd say "whatever" and maybe even embrace the change (maybe). But, that is not how winter works in Boston. It's going to be five months of relentless gloomy skies and frigidness, which is why every October Aaron and I have long talks about moving to Southern California* and I go all-in on baking in the interim (because carbs). I haven't made a single thing with pumpkin this Fall (I know. Am I even a real food blogger?!), but I did make this vegan apple cider donut cake!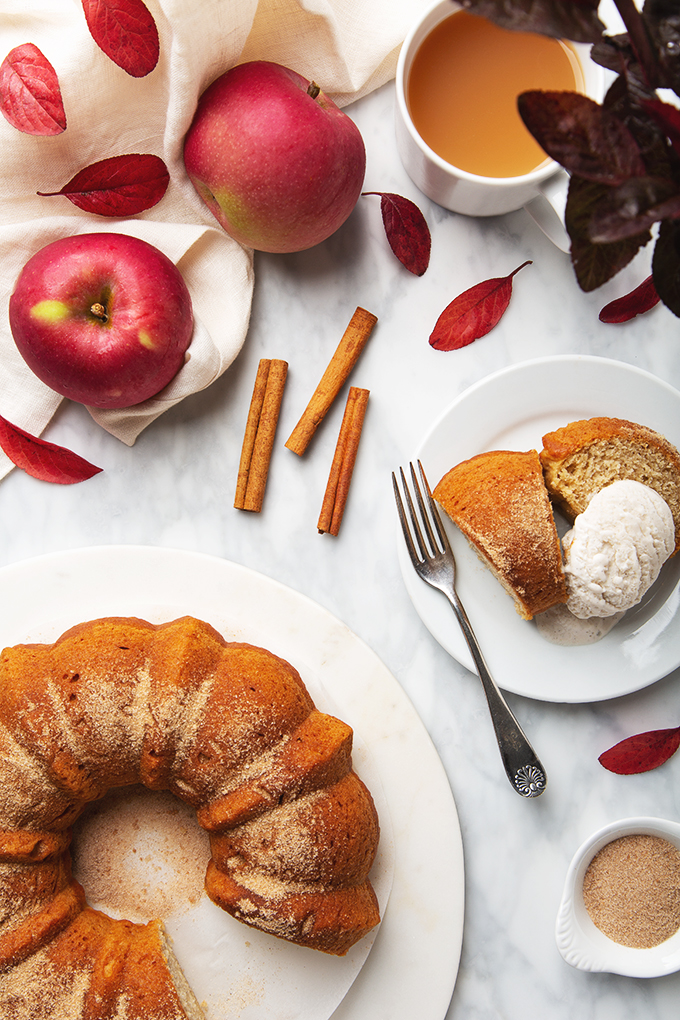 This simple apple cake came to be because Aaron and I have a yearly apple-picking tradition for our wedding anniversary, where we drive an hour outside of the city to an orchard in Groton, MA and get to pretend we're country folk for an afternoon (it's not actually the country—more like the suburbs with a bit of extra land). Last year I used some of our apple haul to make baked apple cider donuts, and this year I just couldn't stop thinking about apple cider cake in a pretty bundt pan with crunchy cinnamon sugar topping sprinkled all over. In hindsight, I now realize that this cake is basically one GIANT apple cider donut. (You're welcome.)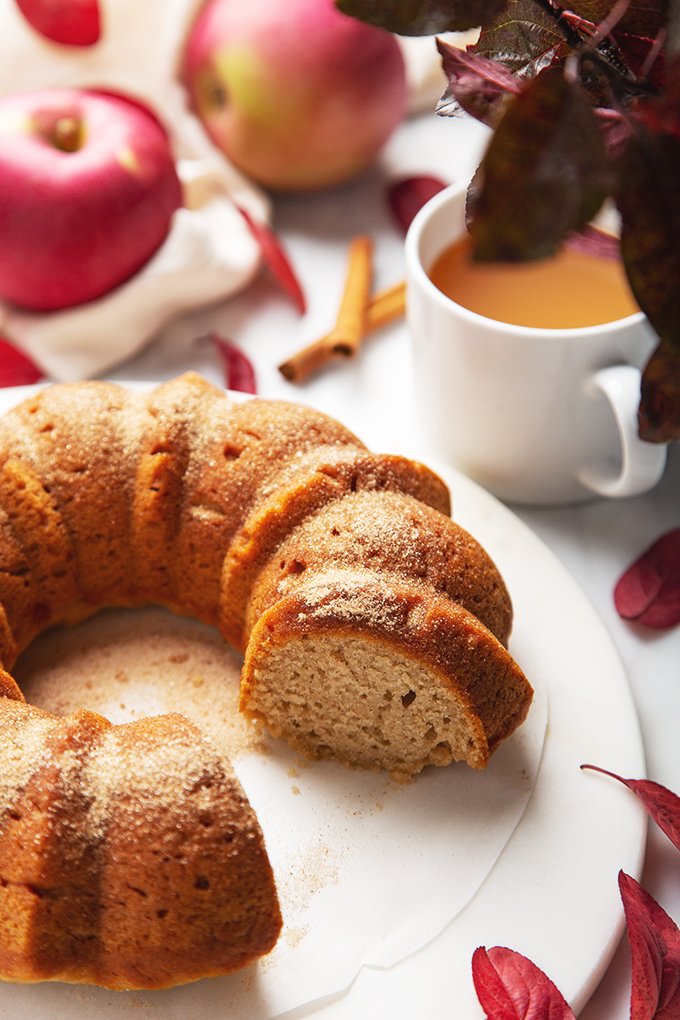 I love this recipe because it's only 10 ingredients and it takes 10 minutes to prep and 35 minutes to bake. I used my very easy homemade cashew yogurt to replace some of the oil (any plain, non-dairy yogurt should work) and I also experimented with different versions using coconut oil, avocado oil, and extra virgin olive oil.** All three tasted great, but I personally find coconut oil to be annoying this time of year because it wants to be a solid when I need it to be a melted-but-not-hot liquid. You can get around this by gently warming your coconut oil and making sure your other ingredients are room temperature to prevent it from solidifying; I prefer the ease of just pouring in avocado oil (which tastes like nothing) or extra virgin olive oil (which isn't neutral, but I like the flavor). If you want to be even more authentic and indulgent, you could melt some vegan buttery spread and use that instead.
While the cake itself is only a little sweet thanks to the apple cider and a bit of coconut sugar, I went full-on traditional with the topping: crunchy cane sugar + cozy cinnamon, as it should be. And if you aren't too cold for ice cream, you can't go wrong serving your cake a la mode.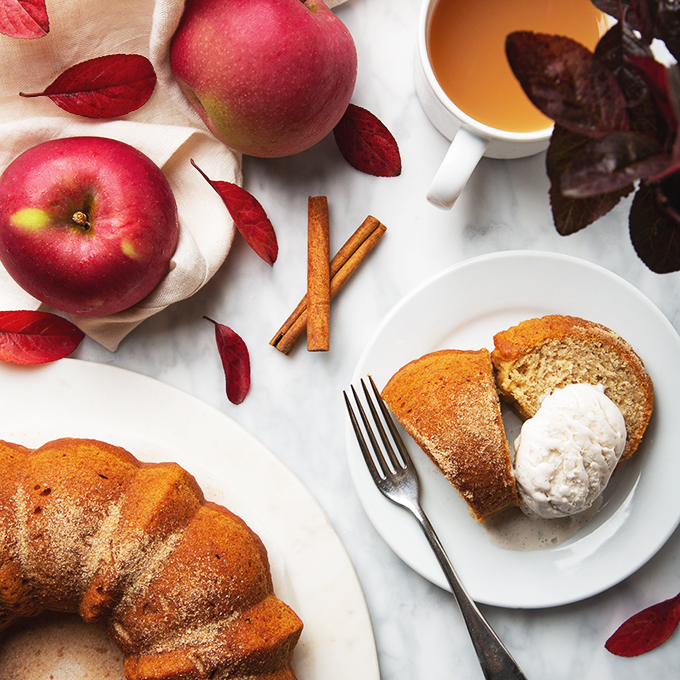 *In our ideal situation, Aaron and I would split our time between Boston and Newport Beach (and Sonoma? Why not.), but in the real world, these places are beyond expensive. We're finally getting our act together and working with a financial advisor who's helping us play out the various scenarios. Hopefully we can work towards a decision instead of being those people who complain about winter while living somewhere that's winter half the time.
**We have a boatload of cake at our house right now. I froze the extras for safe-keeping although I'm not confident that will be much of a deterrent…