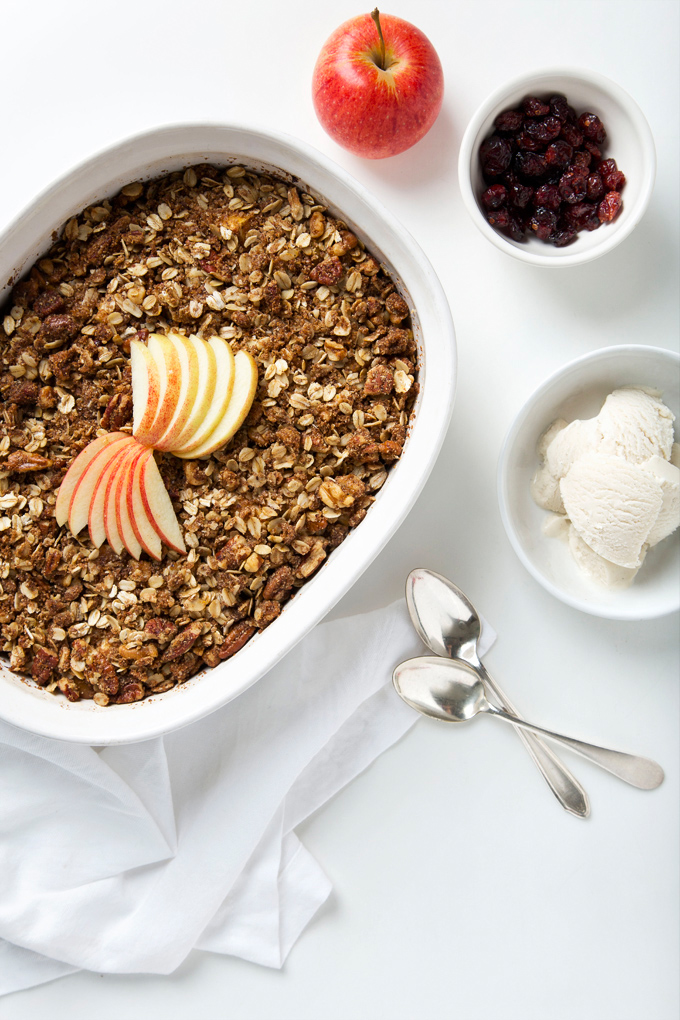 I've made this vegan apple crisp three times in the last month and considering I hardly ever repeat recipes (because there's always a new one to try!), I think it's safe to say this is my all-around favorite Fall dessert. I like apple pie too, but I've never been that into pie crust and this apple crisp is just so darn easy! There's no peeling apples (I have patience for a lot of things but peeling apples is not one of them), and no fussing with pie crust. This vegan apple crisp is about as straightforward as it gets—you definitely don't need to be a baker to nail this recipe.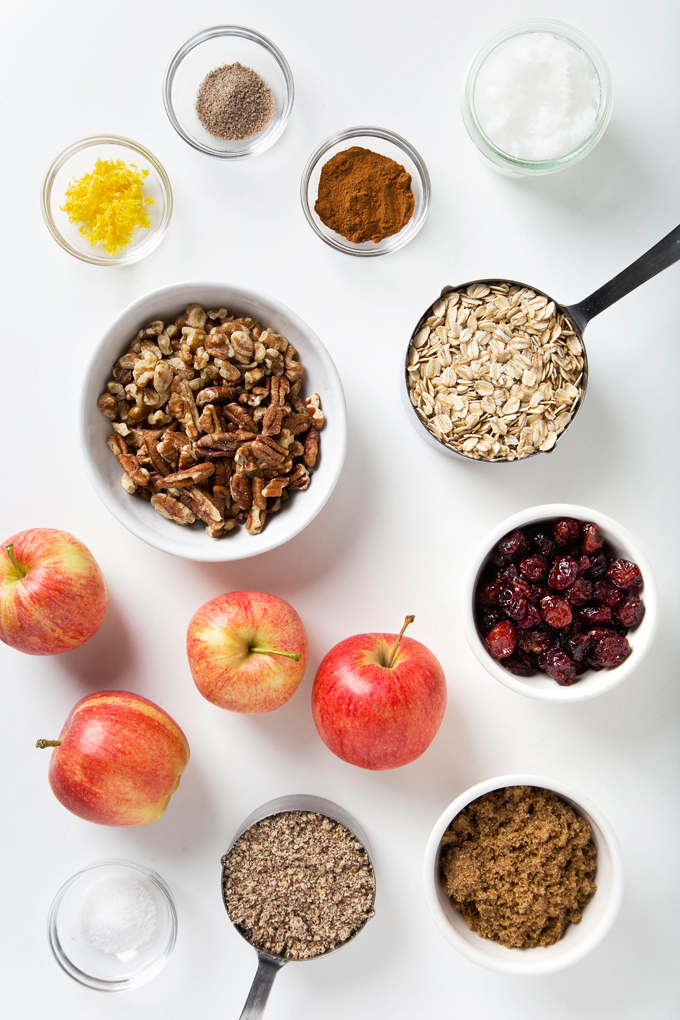 I first made this dessert for a dinner we hosted a few weeks ago because it's vegan, gluten-free, and paleo-friendly, which means most everyone can enjoy it. While fruit crisps usually have wheat flour in the crumble topping, for this version I used the Nut Flour Blend from Pamela's Products. The flour is a mixture of finely ground almonds, coconut, pecans, and walnuts, and since I like to use pecans and walnuts in my apple crisp already, the Pamela's Nut Flour Blend works perfectly to enhance those flavors. Taste-wise, I actually prefer it to the wheat flour!
I added cardamom because I had some pods waiting to be used, so I lightly toasted and shelled them, ground them into a powder, and I've been using cardamom in my apple crisps ever since. Have you ground your own cardamom before? The smell and flavor is out-of-this-world awesome, but of course you don't need to grind yours fresh. Cinnamon, cardamom, and apples are such a great combination.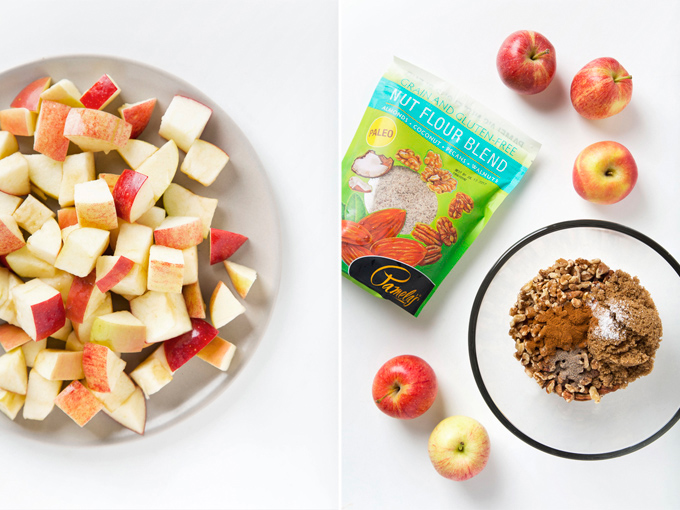 To make this apple crisp vegan, I used coconut oil instead of butter and then swapped the cane sugar for maple sugar to make it paleo-friendly as well. You could also use coconut sugar, and you may even be able to reduce the added sugar if your apples are extra sweet. (I'm perpetually on a mission to see how much I can reduce my added sugar.)
Since the apples get coated in lemon juice and won't turn brown, this is a great make-ahead dessert that would be perfect for Thanksgiving and any upcoming holiday celebrations. Simply assemble your crisp the night before or in the morning, then pop it in the oven about forty-five minutes before you plan to serve it.
P.S. Don't forget a scoop of (vegan) vanilla bean ice cream!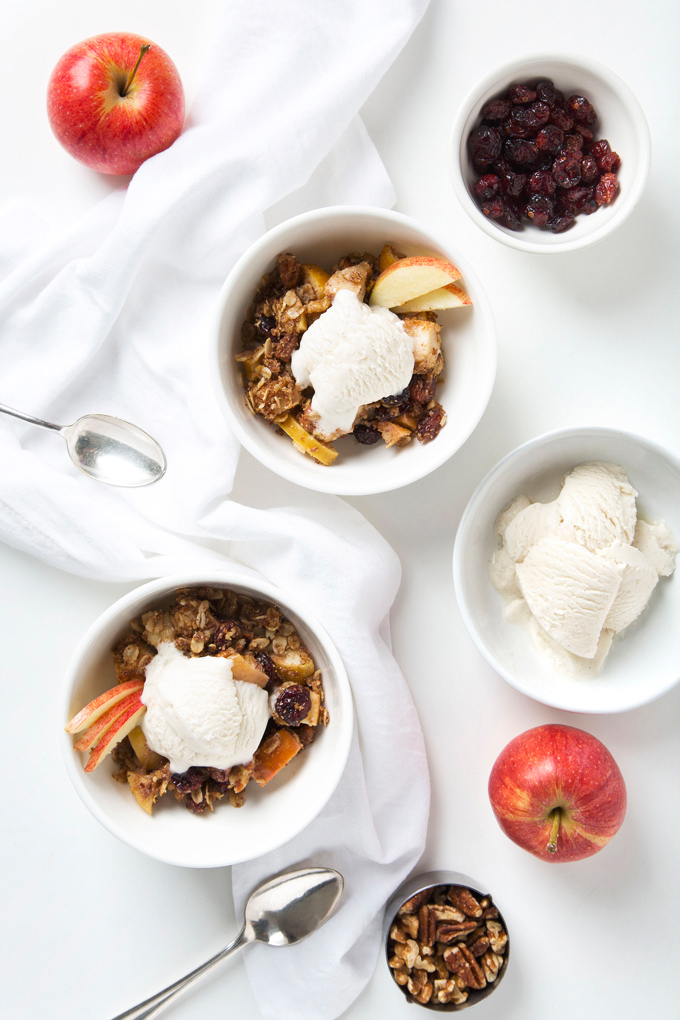 ---
Thank you to Pamela's Products for sponsoring this post! We love their new Nut Flour Blend!