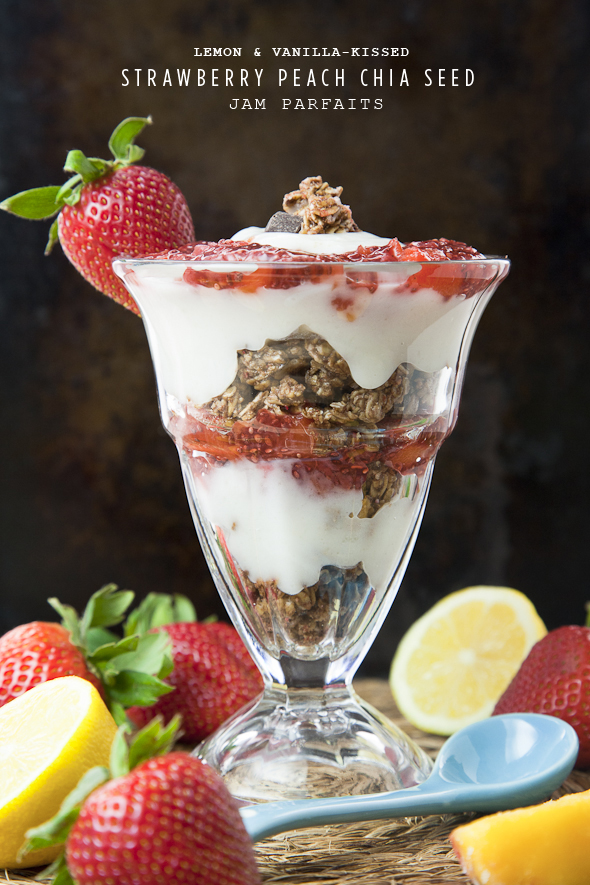 That's a long recipe title, isn't it? I debated leaving out the "lemon and vanilla-kissed" part, but given that the weather is firmly in the frigid winter category after a couple of briefly sunny and mild days, "lemon and vanilla-kissed" feels especially good. Even better when combined with strawberry and peach.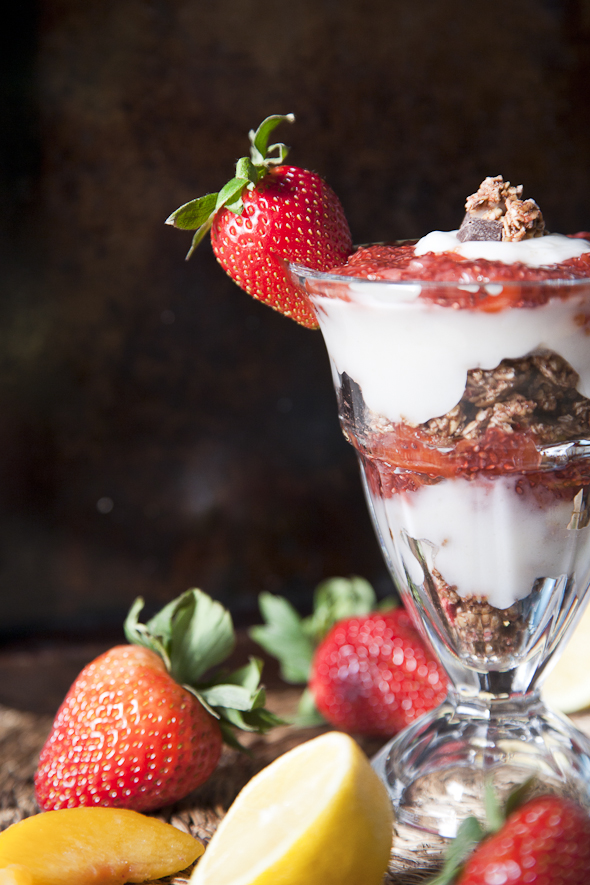 I know, I know. I live in New England, where winters are always terrible (except that one eerily warm one in 2010-11, I think?). But I promise you, this winter has been bitterly cold and especially long, even by Boston standards. So that's why you're seeing a seasonally inappropriate recipe here. Because I need a taste of summer for sanity's sake, and if you've had a similar winter, I bet you do too.
Organic strawberries were $5.99 a pound at Whole Foods and I cringed, but I still bought them. I had to. I couldn't find fresh peaches (duh), though I did find frozen and ended up buying frozen strawberries for the jam as well, which meant that I savored the fresh strawberries in all of their delicious simplicity. Like cherries and watermelon, one can never have too many strawberries.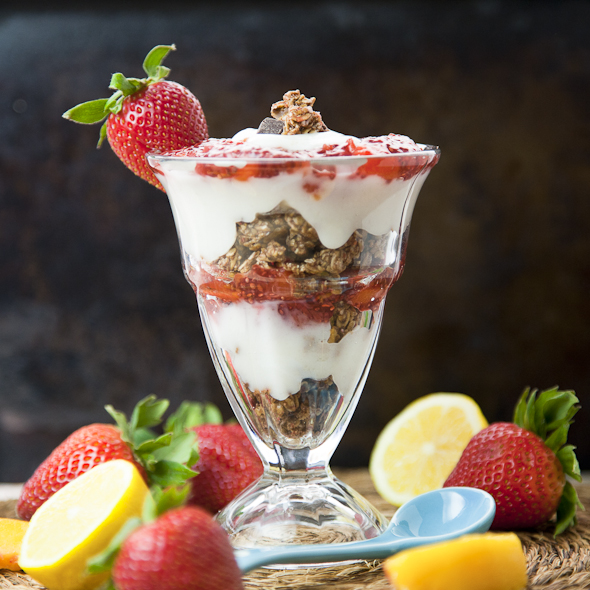 Chia seed jam is something I've been making since last summer, after seeing a really simple recipe for a blueberry vanilla variation on the back of a Bob's Red Mill bag. I've adapted it over the months to use even less sweetener, because unless we're talking rhubarb, most fruit is perfectly sweet all on its own – despite what the ingredients on store-bought jam would have us believe.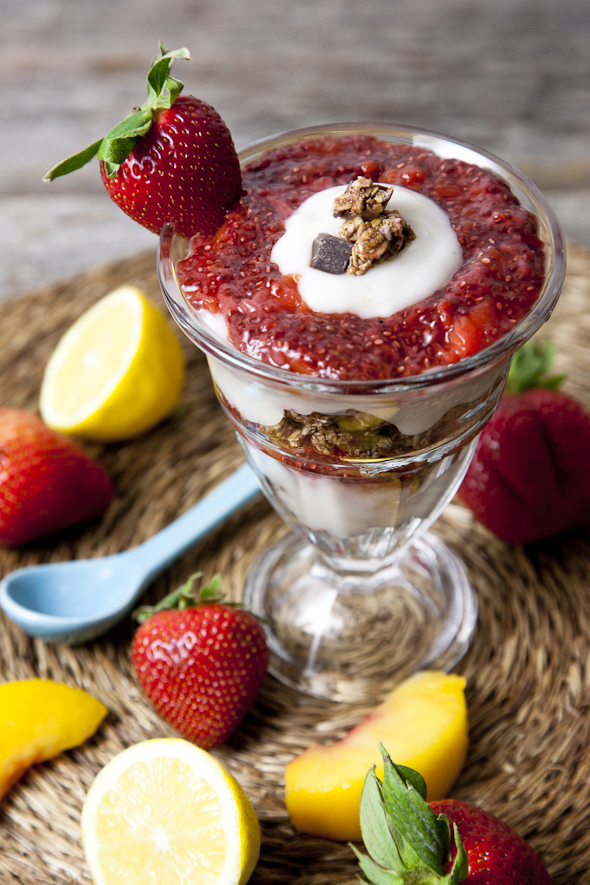 Strawberry and peach are a great pairing, and lemon and vanilla bean make this really something special. The way it will make your house smell when you're cooking it…it's intoxicating, almost to the point where you'll forget that it "feels like 3" outside.
I'm already contemplating turning this jam into one very awesome pie filling, but in the meantime, I recommend a pretty coconut milk yogurt and (chocolate!) granola parfait. Or you could just eat it straight out of the jar. That works too.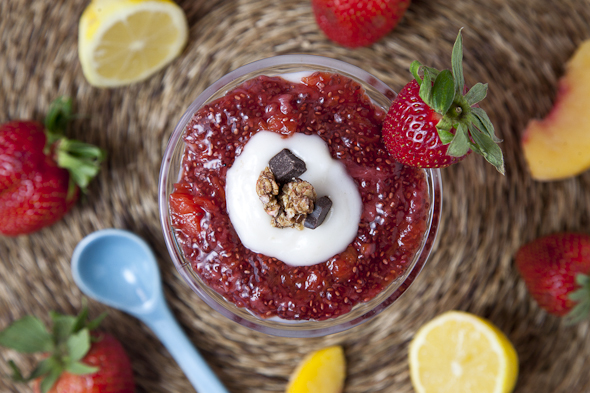 I'm trying to figure out how I can live in Boston for late Spring through Fall, then move somewhere sunny and warm December through April. Southern California, Arizona, Miami…those would all work.