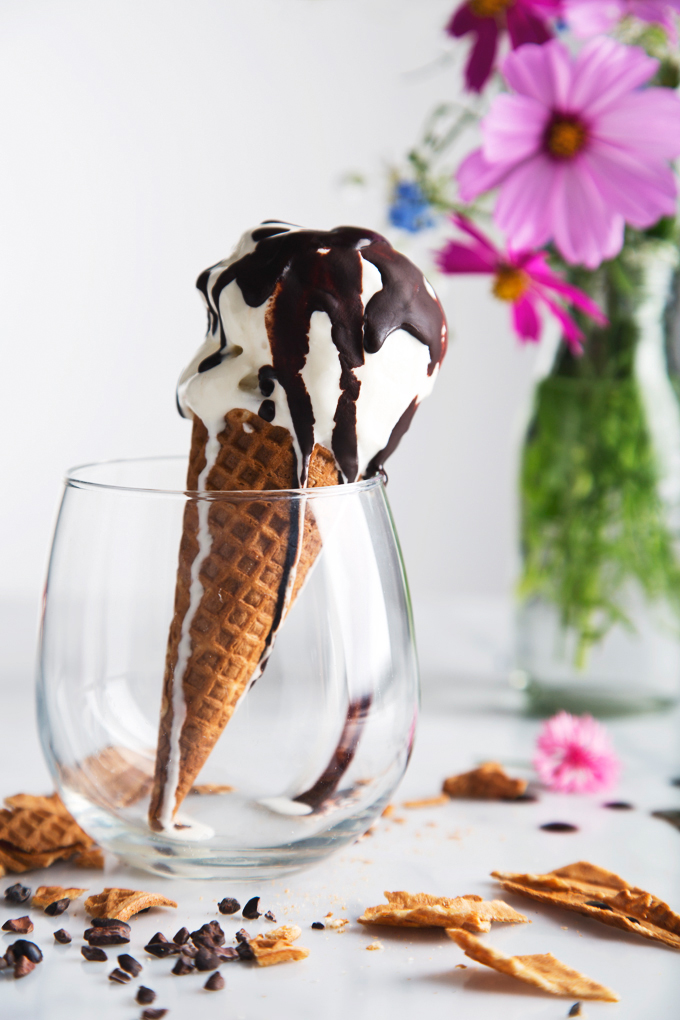 Hope you're having a wonderful week! As of tomorrow, Aaron and I are taking 10 days off (!!!) for a little vacation after a very hectic last month or so (but not to worry—I have a blog post all written and ready to go for next week).
In the meantime, here are a few of our favorite vegan 4th of July recipes…
(Click on the recipe name below the photos to go to each recipe)
Pictured above: Vanilla Bean Olive Oil Ice Cream (with dark chocolate magic shell)
Let's start with dessert! This ice cream is super classic, but with a twist, which essentially describes all of my favorite things in life. A full-fat coconut milk base produces a luxuriously creamy texture, with notes of fruity extra virgin olive oil and real vanilla bean flecks sprinkled throughout. It's lightly sweetened with a combination of coconut sugar and coconut nectar, both of which have the benefit of being lower glycemic in addition to tasting great (think brown sugar with a hint of caramel).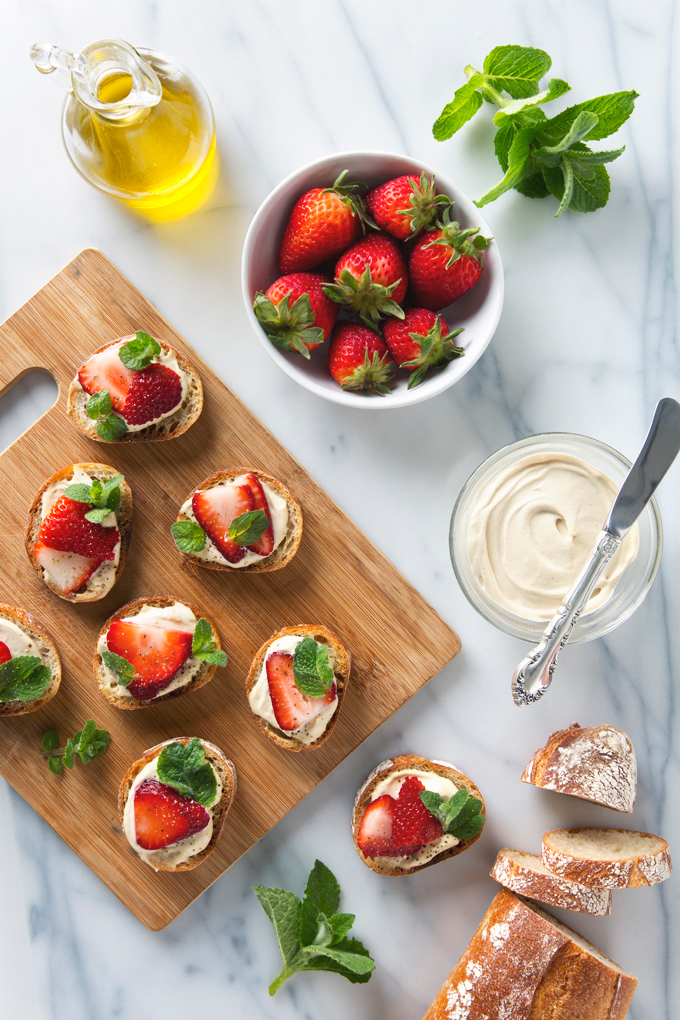 Strawberry, Mint and Cashew Cheese Crostini
Aaron and I make cashew cheese on repeat, and this seasonal crostini is such a great vehicle for enjoying it. To make this easy appetizer, all you need to do is thinly slice a baguette, drizzle it with olive oil, and lightly toast it in the oven. Meanwhile, you can blend up your cashew cheese (it literally takes 5 minutes), slice up some strawberries, and pick a few mint leaves (I plucked ours from our yard!). Simple, light, and perfect for pairing with your favorite summer cocktail.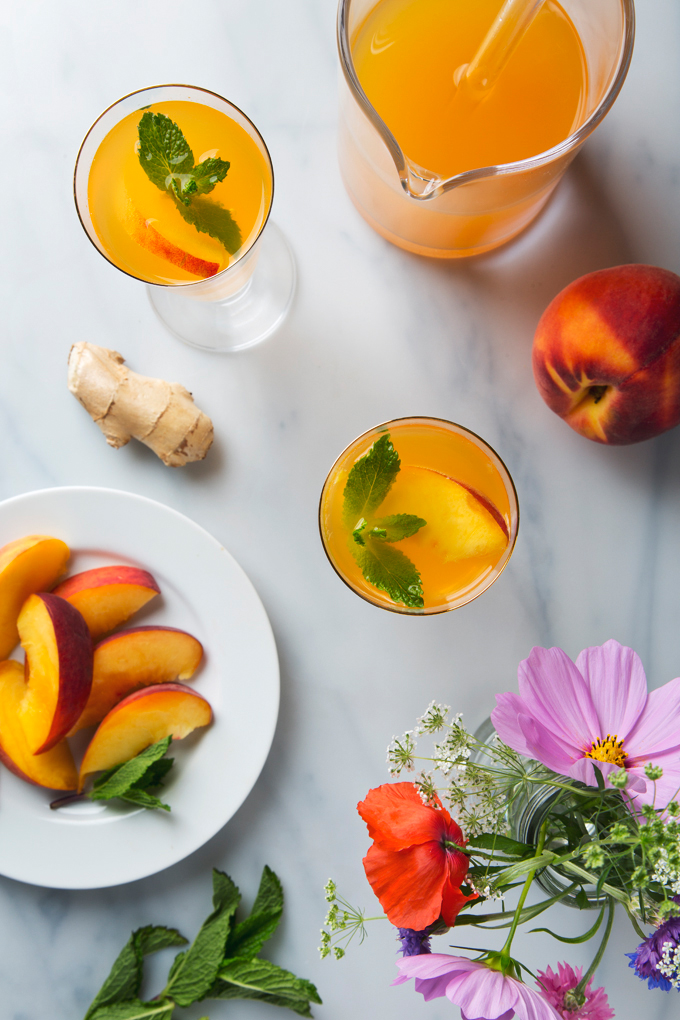 Sparkling Ginger Peach Cocktails
This is such an easy, summery beverage and it includes just 7 simple ingredients. Ginger and peach make for the most perfectly spicy and sweet combination. This recipe works great as a mocktail too—simply sub sparkling water in place of the alcohol.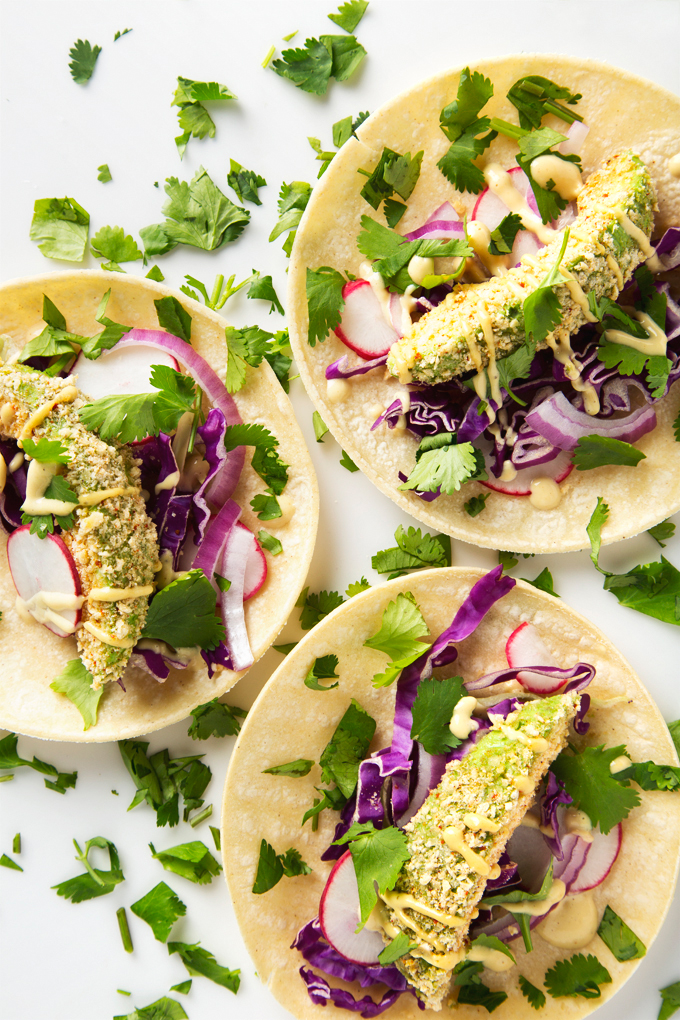 Crispy Avocado Tacos (recipe via The First Mess Cookbook)
I love a vegan taco with a clever and saucy mushroom/bean/lentil/tofu/tempeh filling. If the taco has an avocado-based topping though—either simply sliced, made into a crema, or some kind of guacamole, that's always my favorite part. For this main, I coat the wedges of ripe avocado in crushed-up, seasoned rice crackers for a very satisfying crunch. The finish of my Creamy Garlic Dressing is the perfect complement.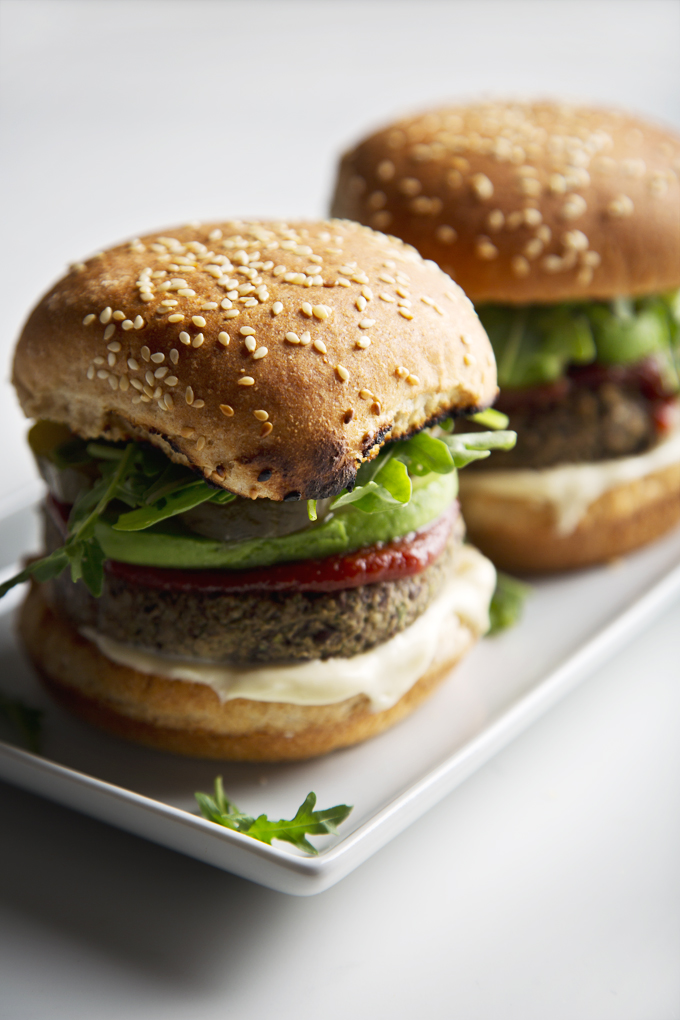 15-Minute Black Bean Burgers
In addition to being 6 ingredients and 15 minutes to make, these burgers are high in protein and hold their shape really well. There's no crumbling or falling apart mid-bite, and they lend themselves to whatever you have on hand—change up the beans, play around with the herbs, or throw in some mix-ins.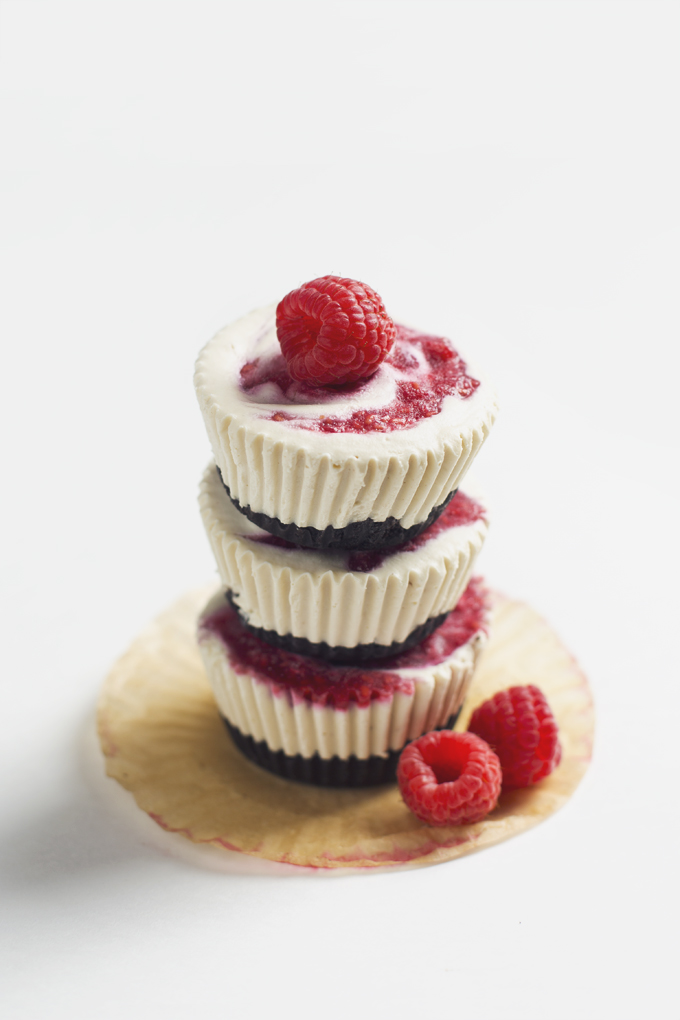 No-Bake White Chocolate Raspberry Cheesecake
Oreo cookie crust, creamy white chocolate cheesecake, and fresh raspberry swirls. These no-bake mini vegan cheesecakes require very little effort for big flavor returns. Also, how pretty is that raspberry swirl?!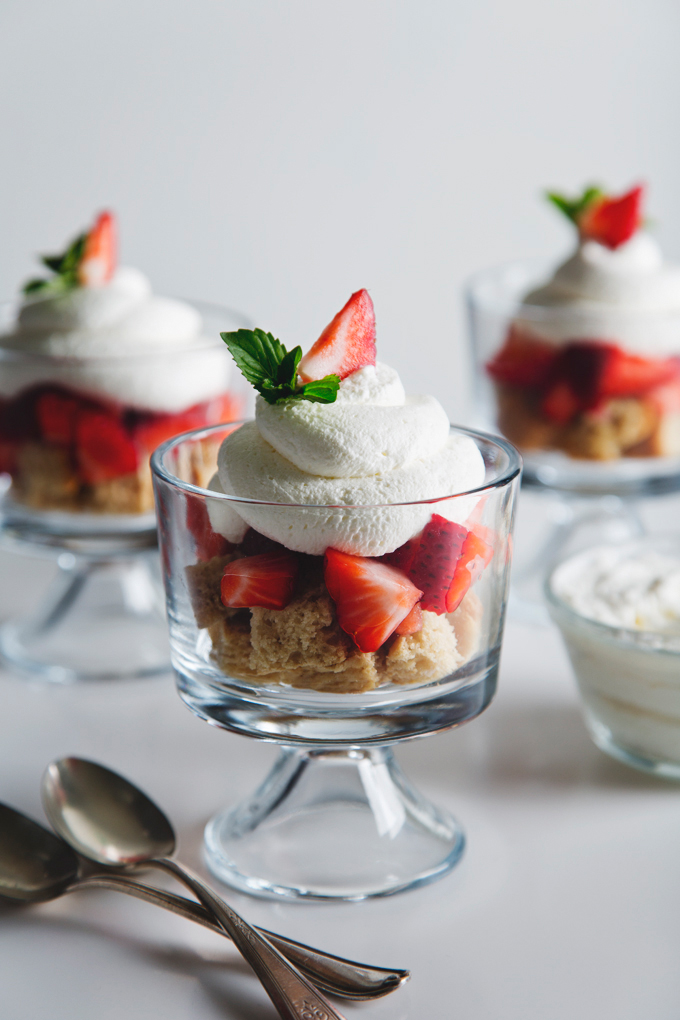 Mini Strawberry Shortcake Trifles
This recipe is everything I love about trifle, with layers of lightly sweetened shortcake, freshly sliced strawberries, and fluffy coconut whipped cream. I mostly used coconut sugar as the sweetener, but it's minimal because strawberries are so naturally sweet this time of year. This trifle is simple, easy, and quintessentially summer. Feel free to serve it pre-portioned in mini trifle dishes or small jars, or go all out and do one big trifle!
---

We'd love for you to follow us on Instagram!
Tag photos you post of our recipes with #picklesnhoney so we can see.