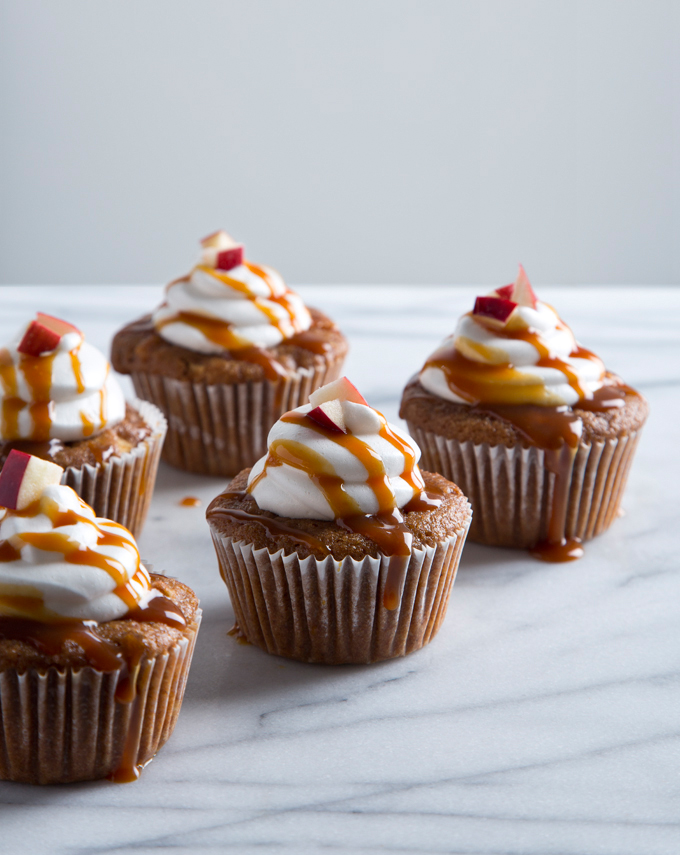 Say hello to your new favorite fall cupcake! There are so many fall flavors and treats that I adore and not enough time to enjoy them all, which is why I often find myself combining them into one recipe that ticks all of the boxes. Cider? Check! Cinnamon? Check! Just-picked apples? Check! Homemade caramel? OMG check! And they're all rolled into these fluffy and tender cupcakes that are not only vegan, but also light on the (unrefined) oil and made with wholesome white spelt flour. These cupcakes are perfect for that 3pm slump or as a fun and festive dessert.
So many of you have asked for more aquafaba uses after I shared my vegan pavlova a while back. I love that pavlova because it's such a show-stopper, but the process of baking it can be a little finicky and time-consuming. THIS marshmallow fluff frosting is one of the many great uses for the easy aquafaba fluff recipe I posted last week. It takes just five minutes and it's so simple, you'll want to add it to your regular frosting rotation. And really, what cupcake can't benefit from a few big swirls of fluffy marshmallow topping?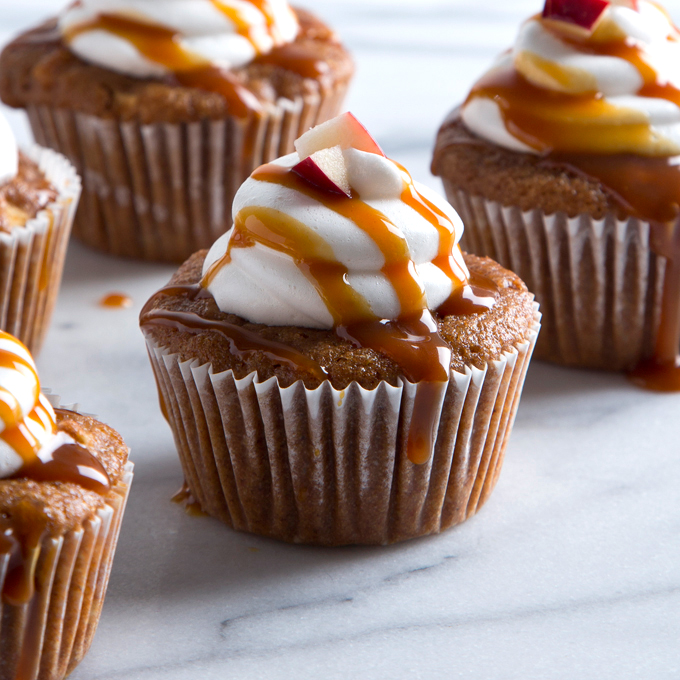 These babies take full advantage of apple season, with a sweet batter that uses cider instead of milk, applesauce in place of lots of oil, and then they're studded with fresh apple pieces throughout. Cover them with a generous pour of 3-ingredient caramel sauce for a new twist on that perfectly fall, chewy caramel apple tradition.