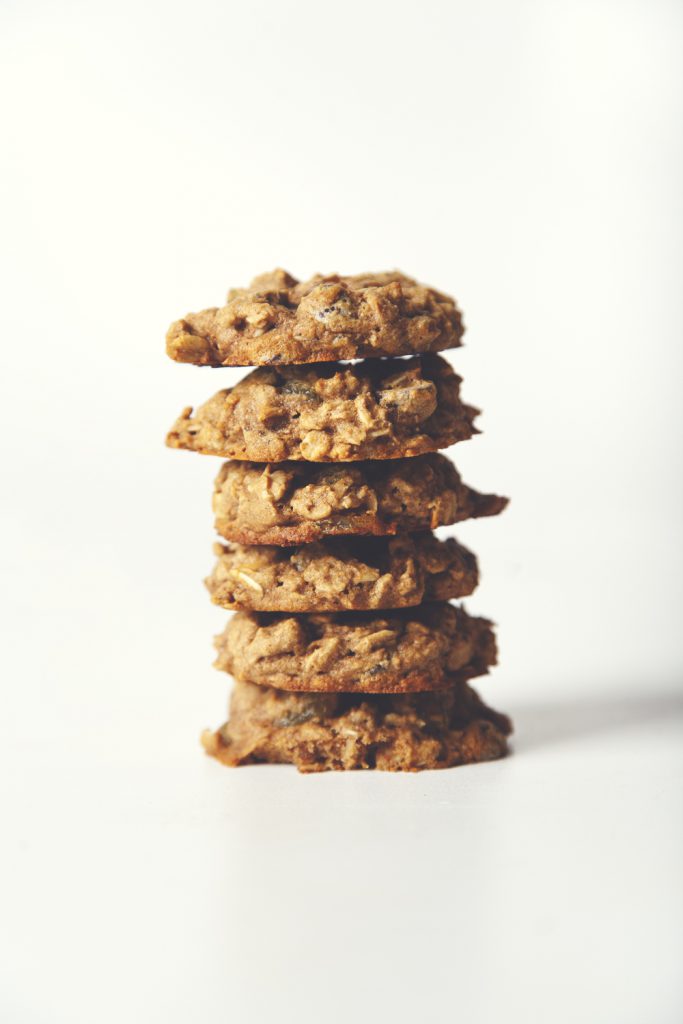 When it comes to sweets, I'm an ice cream girl through and through. I used to crave it year round too, despite the often frigid winters that come with living in Boston. As I get older though, my tolerance for the cold weather seems to be declining. Instead of a thick pair of socks and a hoodie to keep me warm inside, I need to layer two pairs of thick socks plus slippers with a hoodie and a fleece. And even then, I'm still usually cold.
Suffice it to say, ice cream this winter has not been happening. Cookies, on the other hand, are my new go-to treat. In the past, I would only ever bake them for family and friends, and now I bake them for me (and family and friends).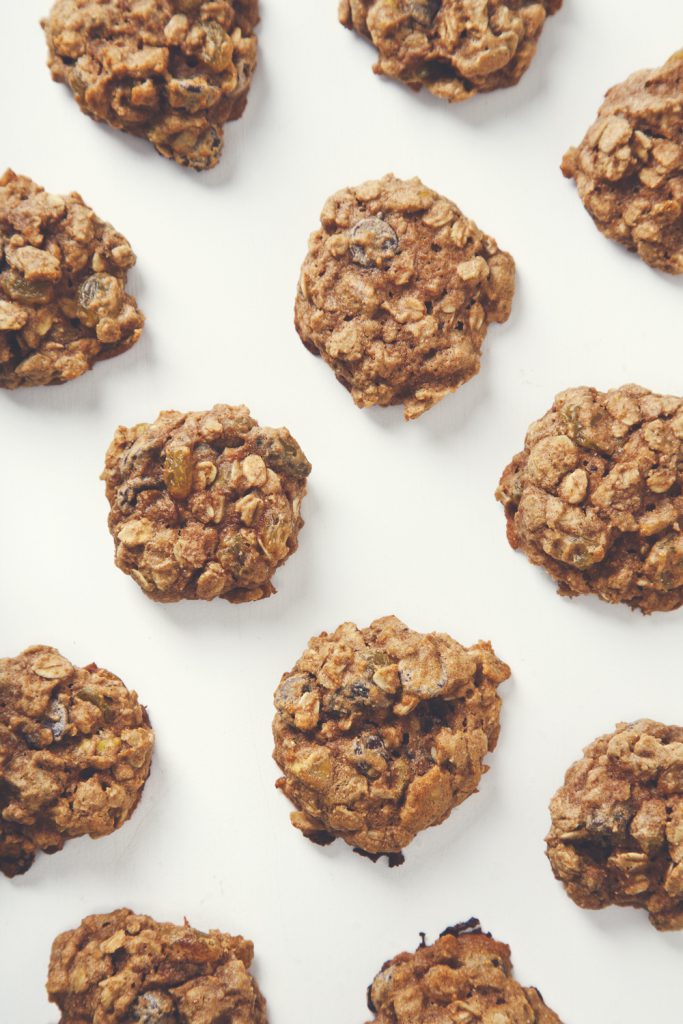 I love a classic oatmeal raisin cookie, so for my latest cookie creation, I chose my tried and true oatmeal raisin recipe as the inspiration and then took things to a whole new level with the addition of salted pistachios, golden raisins (my favorite!), and semi-sweet chocolate chips. The result is a chewy oatmeal cookie that's crispy around the edges, but soft in the center, and loaded to the brim with add-ins. The crunchy, salted pistachios are an excellent juxtaposition to the chewy, sweet golden raisins and the rich dark chocolate chips. I prefer the texture of these cookies best straight out of the fridge, though it's hard to go wrong with them still warm out of the oven when the chocolate is perfectly melty.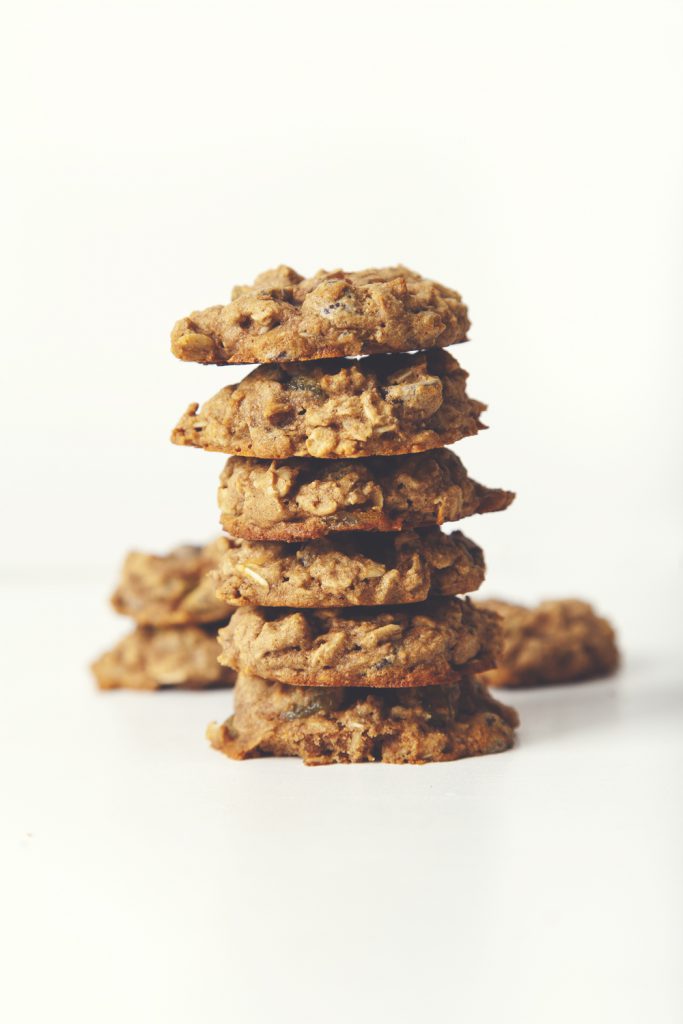 I kept the ingredients wholesome as far as cookies go, using whole grain spelt flour, lower-glycemic coconut sugar, and unsweetened applesauce, which make for a hearty and satisfying, just-sweet-enough dessert. As we transition into the new year and begin to swap heavier foods for lighter, more nourishing fare, these oatmeal cookies are an excellent balance of healthful and decadent, sure to make the cold winter (or any season) more enjoyable.