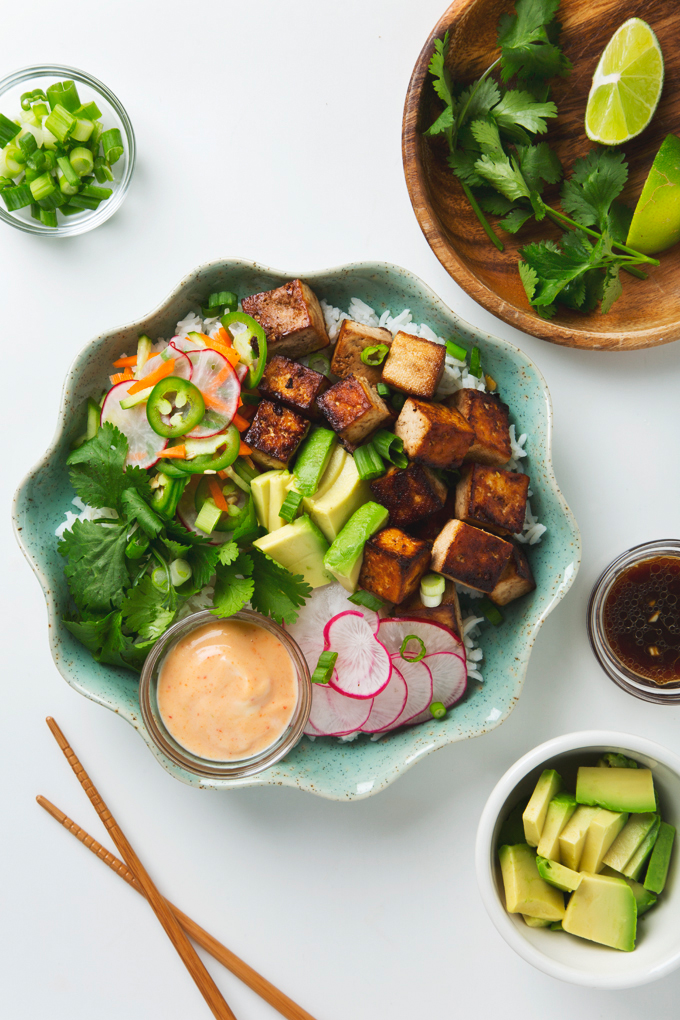 We've been hitting the chocolate a little too hard over here (those sweet potato brownies never stop calling my name!). If you find yourself in the same dessert-heavy boat and could use a gentle reset, or if you're simply looking to change up your regular dinner rotation, below are 10 of our go-to healthy vegan dinner recipes.
Cheers to vegetables!
…
Pictured above: Tofu Banh Mi Bowl
This banh mi bowl is made with tofu and quick, homemade pickles that you'll want to put on everything! We like to make our bowls with jasmine rice, but you can also use quinoa for an extra protein boost.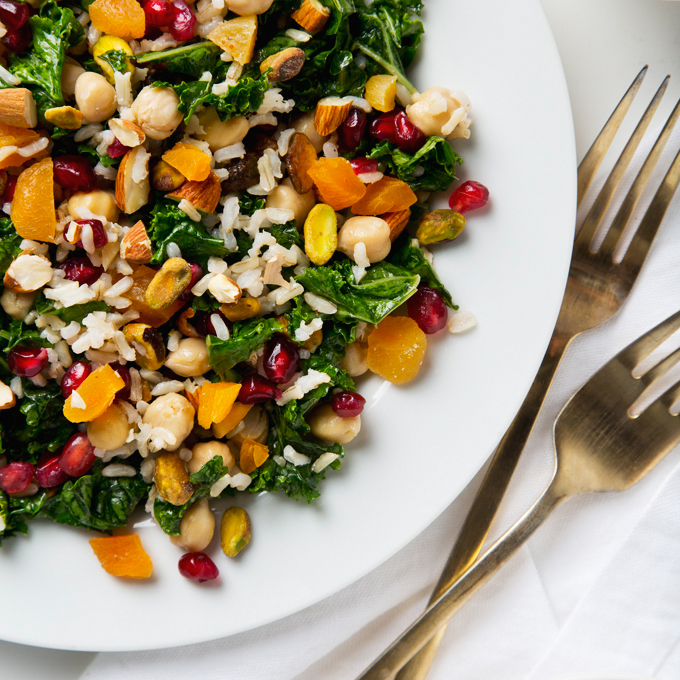 Winter Brown Rice and Kale Salad
This winter kale salad takes under 20 minutes start to finish and holds up really well for next-day lunches. It's easy, wholesome, and satisfying!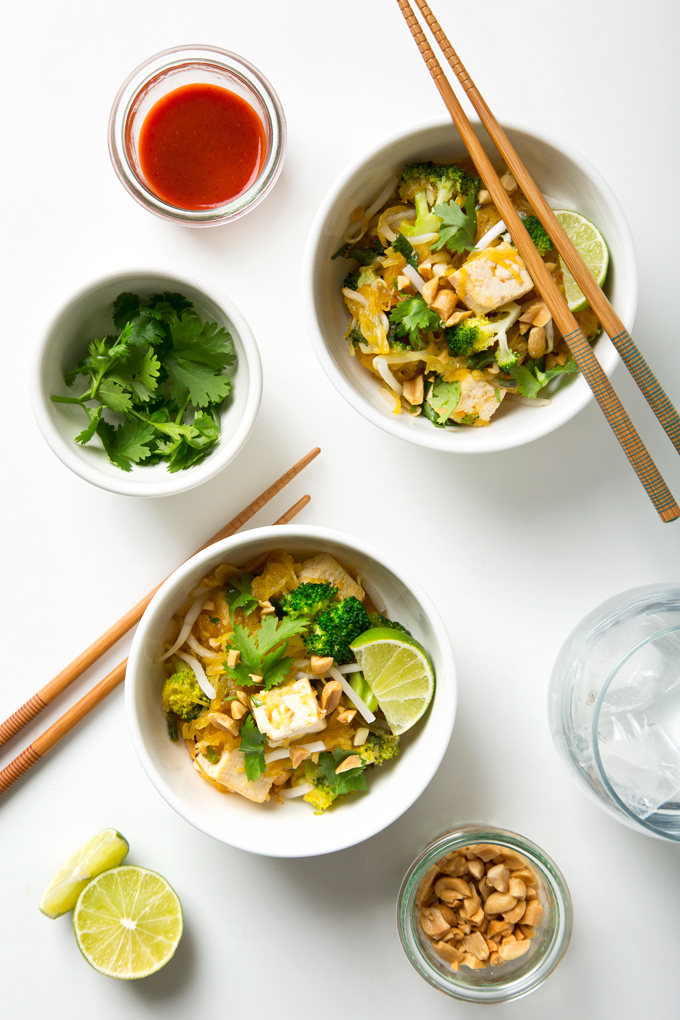 Spaghetti Squash Pad Thai with Tofu
Easy vegan pad thai made with spaghetti squash instead of rice noodles and tofu for plant-based protein power! This pad thai has a simple 3 ingredient sauce, lots of fresh vegetables, and it's so much better for you than takeout.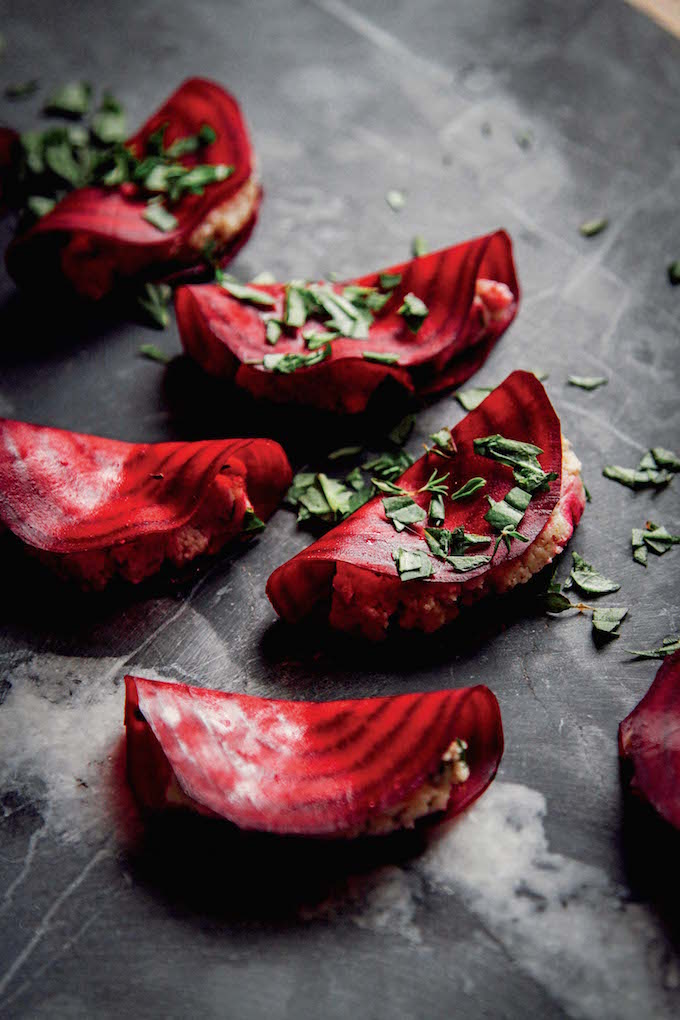 Raw Beet Ravioli
A beautiful recipe that's decadent but secretly so simple to make. This dish is from the Rawsome Vegan Cookbook and we think it's even better served with a big salad to round out the meal.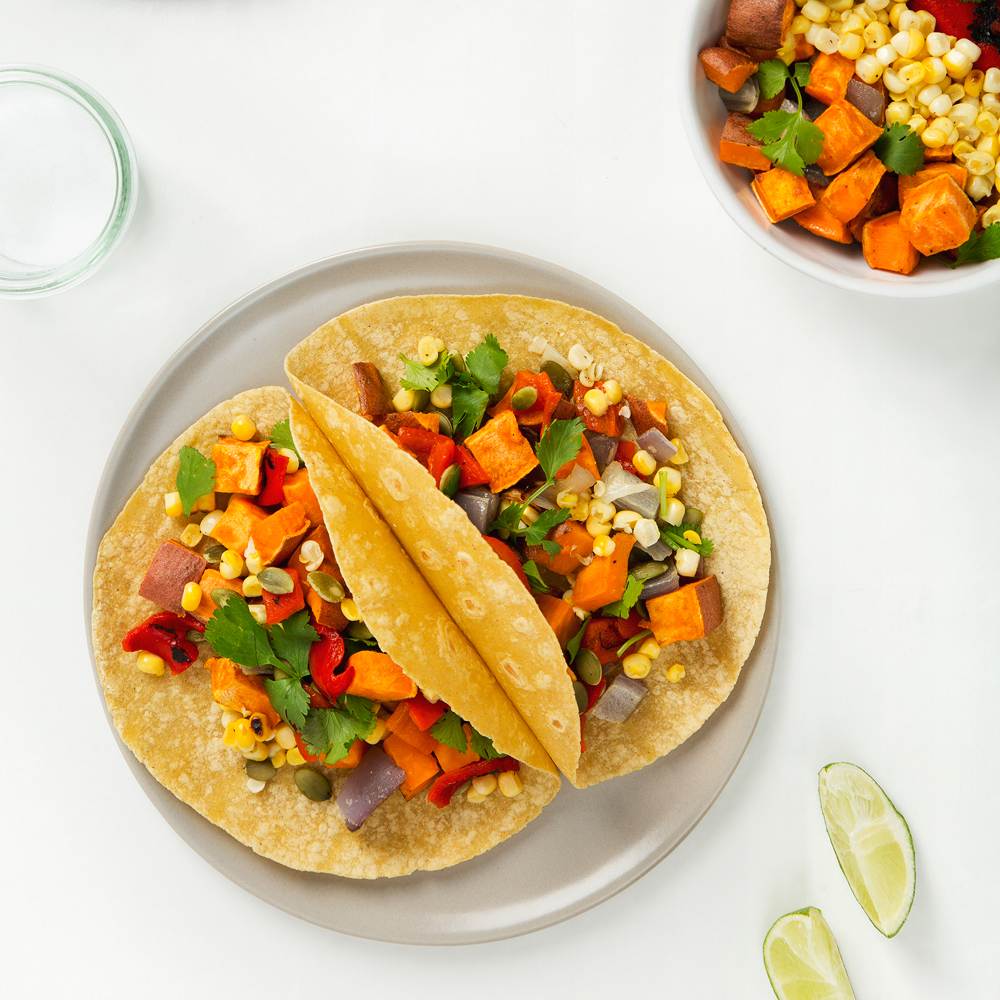 Sweet Potato Tacos
These easy sweet potato tacos have grilled corn, roasted red peppers, and toasted pepitas for crunch! Top them with fresh cilantro and a squeeze of lime juice for a healthy and satisfying meal.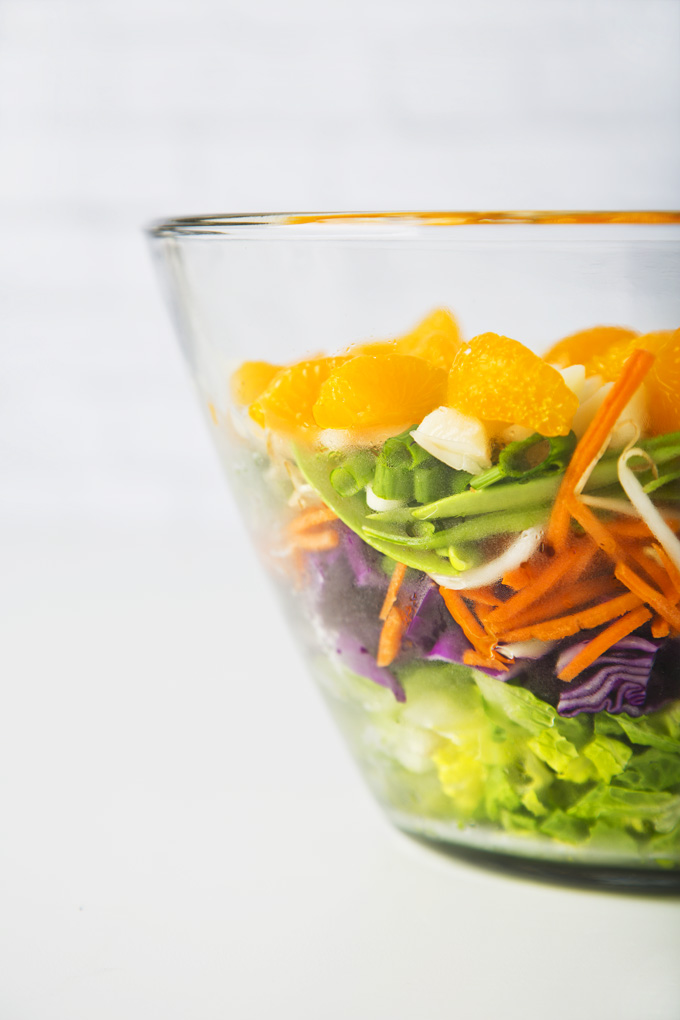 Chinese Chickpea Salad
Bright, colorful and much healthier than any restaurant meal. This vegan take on a Chinese chicken salad uses chickpeas for awesome plant-based protein that's totally crave-worthy.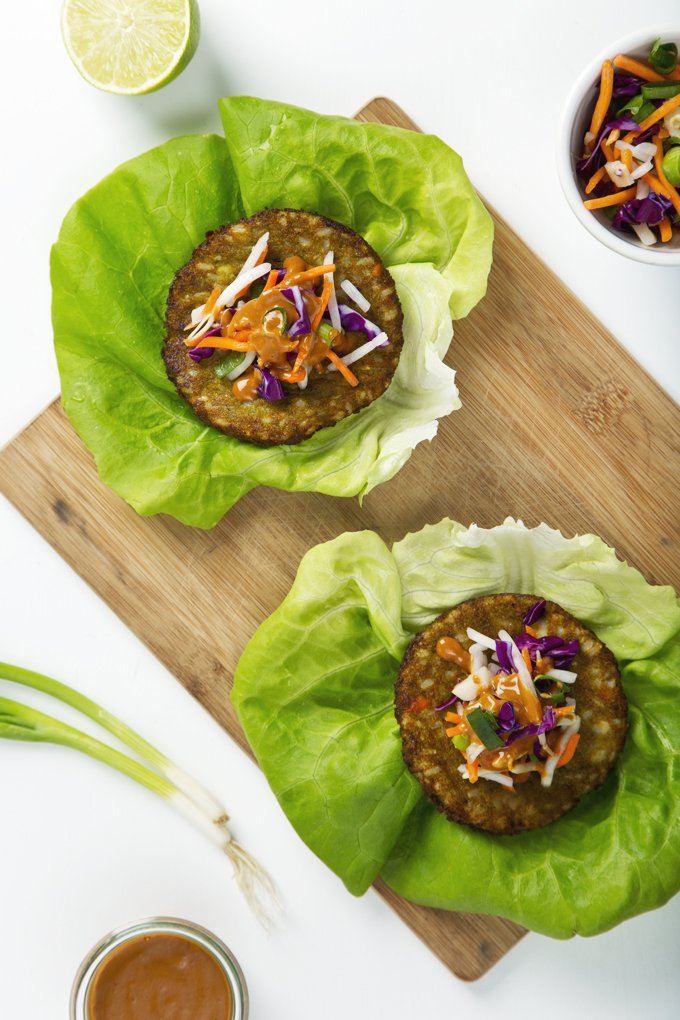 Veggie Burger Lettuce Wraps with Peanut Sauce
Fresh butter lettuce replaces the buns for a healthy meal that's ready in under 20 minutes. We used bibimbap veggie burgers to make ours, but your favorite pre-made neutral or Asian-flavored veggie burger will work. These wraps are topped with a 7-ingredient peanut sauce that's so good, you'll want to lick the blender.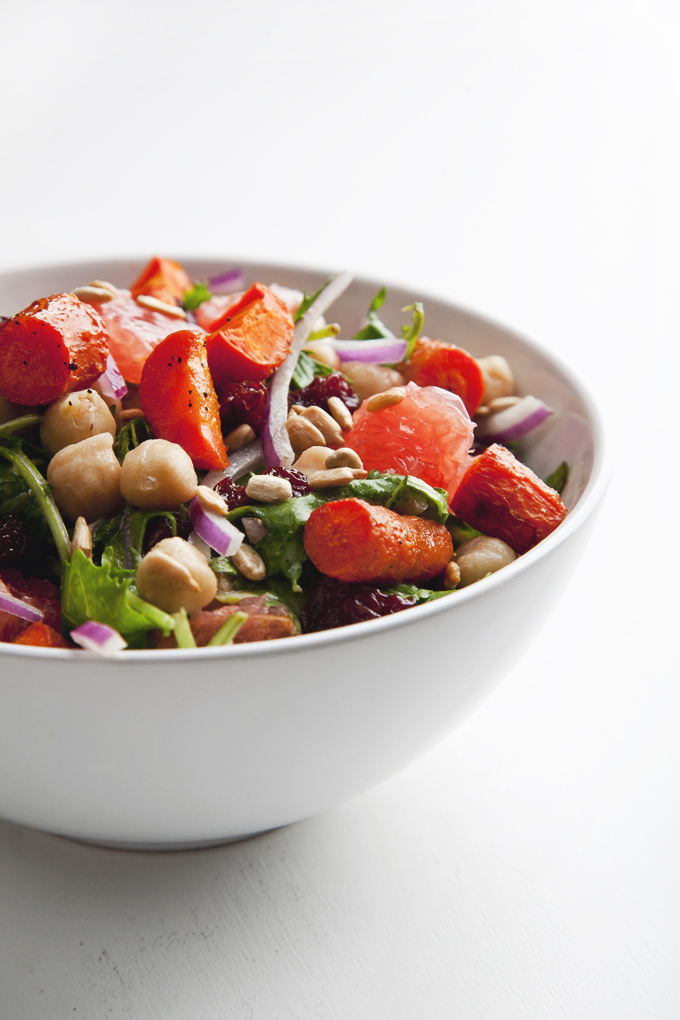 Citrus Kale Salad with Tahini Dressing
A hearty baby kale salad with roasted carrots, vitamin c rich citrus fruits, crunchy sunflower seeds, tart dried cherries, and chickpeas for protein—all coated in a homemade tahini orange dressing. Minimal prep work and sure to satisfy in the flavor and texture departments!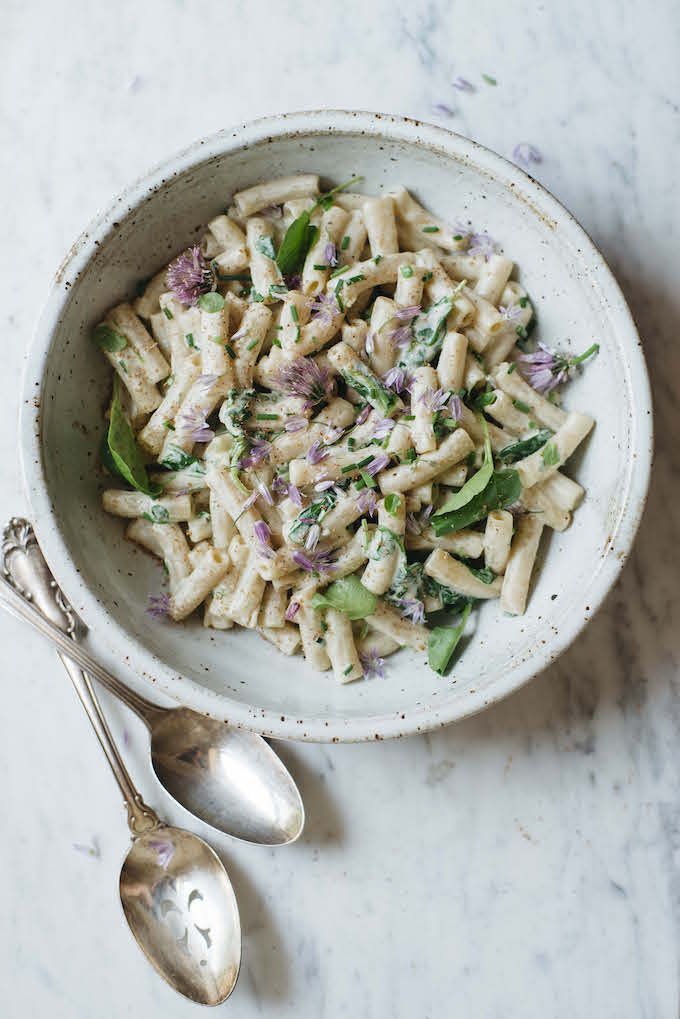 Vegan Alfredo with Watercress and Chives
This genius recipe is from the cookbook Chickpea Flour Does It All and it's one of our go-to recipes to make for cheese-lovers and big family get-togethers. The alfredo sauce uses chickpea flour as its base to create a gooey, cheesy texture that will seriously make you swoon!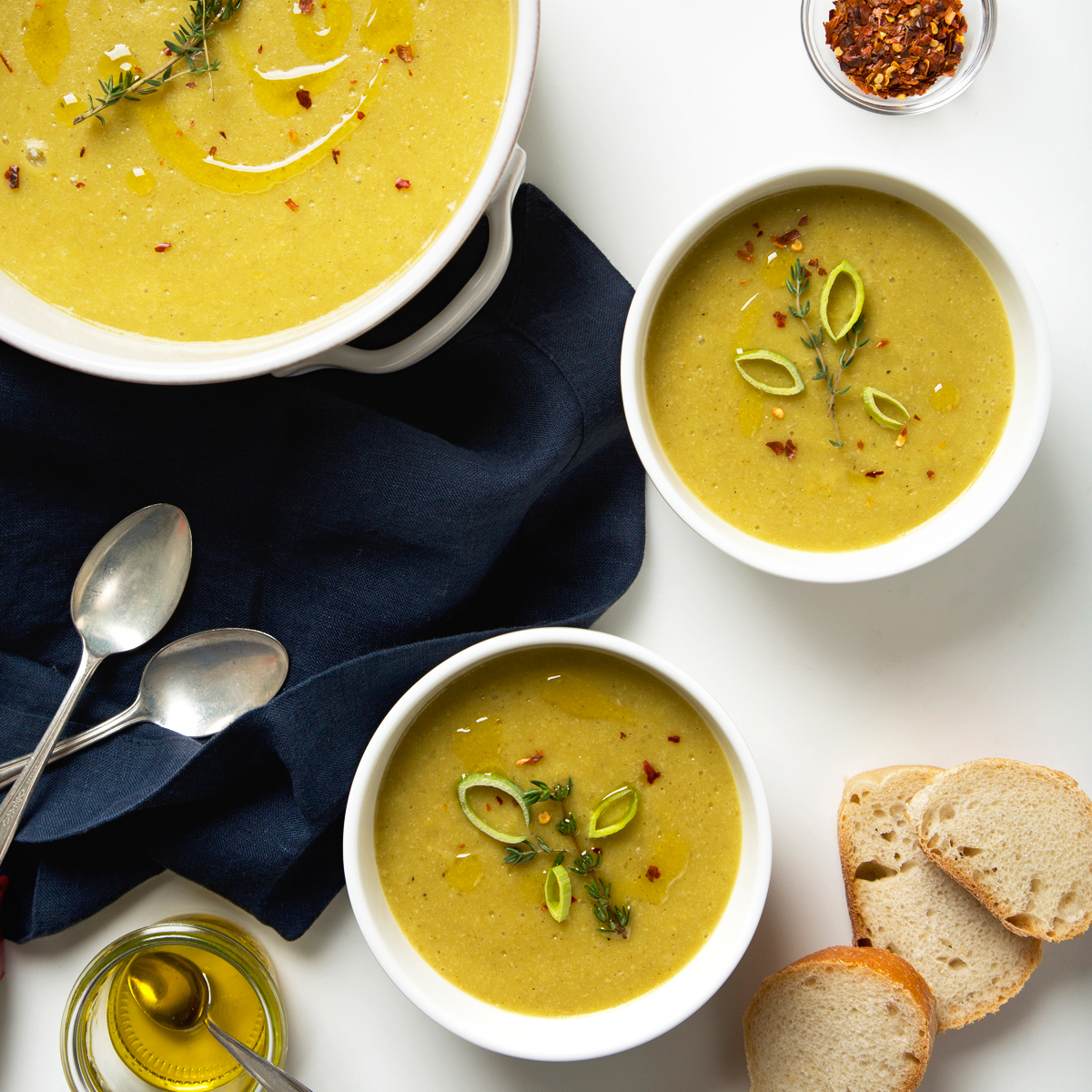 Potato Leek Soup
This creamy vegan potato leek soup is so easy and quick to make, you'll have dinner on the table in under 30 minutes. Use cashew milk in place of cream and nutritional yeast for a cheesy flavor—this recipe is much better for you than traditional potato leek soup.