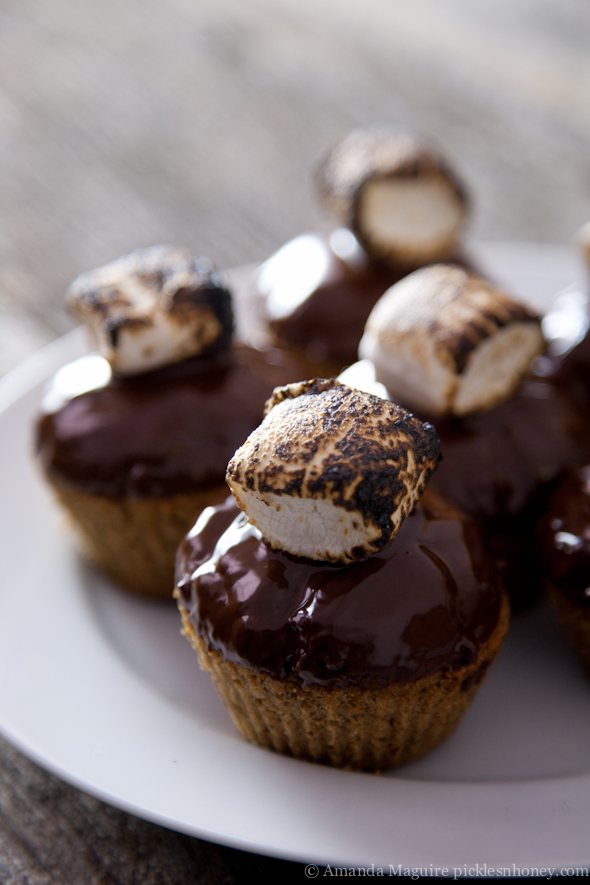 I love s'mores. I love them so much, I realized as I was typing out this recipe that I already have a s'mores cupcake post on my blog. Oops.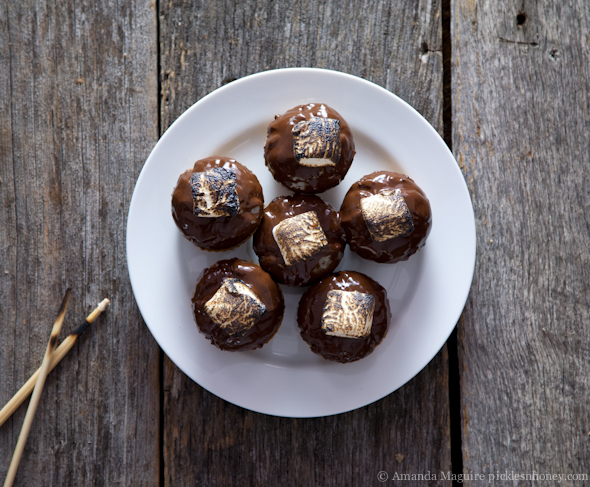 In all fairness to my apparently lacking memory, these did start out as doughnuts. S'mores doughnuts sound pretty awesome, right? In theory, this is a great idea. In reality, the Dandies marshmallows that I so lovingly cut into pieces despite their extreme stickiness and then gently folded into the chocolate chip batter, liquified in the baking process. The ones that didn't liquify and leave air pockets bubbled over onto the pan, making it impossible to get the doughnuts out in one piece. It was a (delicious) mess.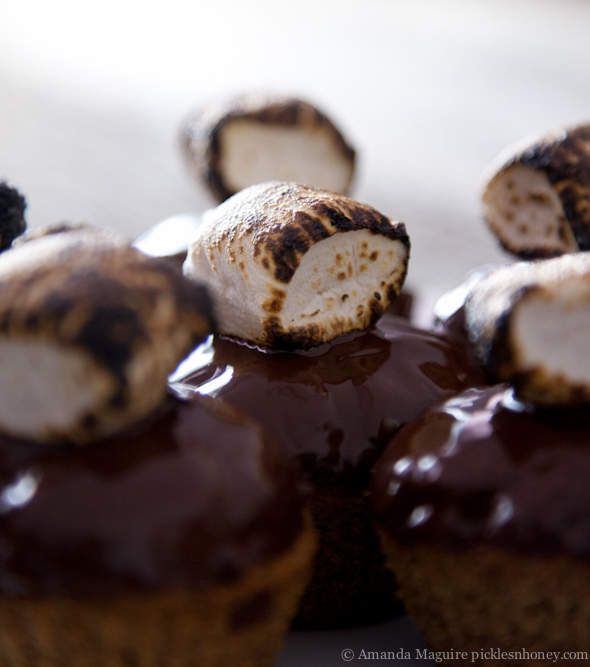 A couple of trials later, I ended up with cupcakes. Don't worry—these are so much better than the doughnuts.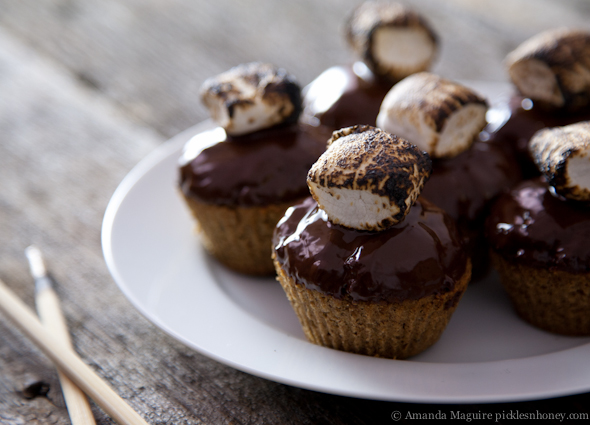 I was playing around with my gluten-free flours and somehow stumbled upon a combination of sorghum, brown rice, ground flax, and coconut flour that tastes oddly reminiscent of graham crackers. I don't know how that happened, but I played it up even more with a little cinnamon and almond extract.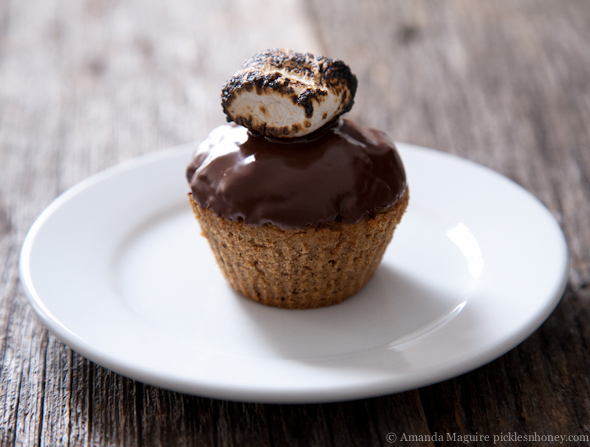 Graham-cracker-like cake, a thick, chocolate coating, and a toasted marshmallow—borderline burned if you're like me and prefer them that way—and these cupcakes are everything I love about s'mores in a fun, new, gluten-free package.
Also, no camping is necessary to enjoy these. Fire pits are about as close as I get to camping, and only if the smoke keeps the bugs away from me.
No camping. No bugs. But I love nature?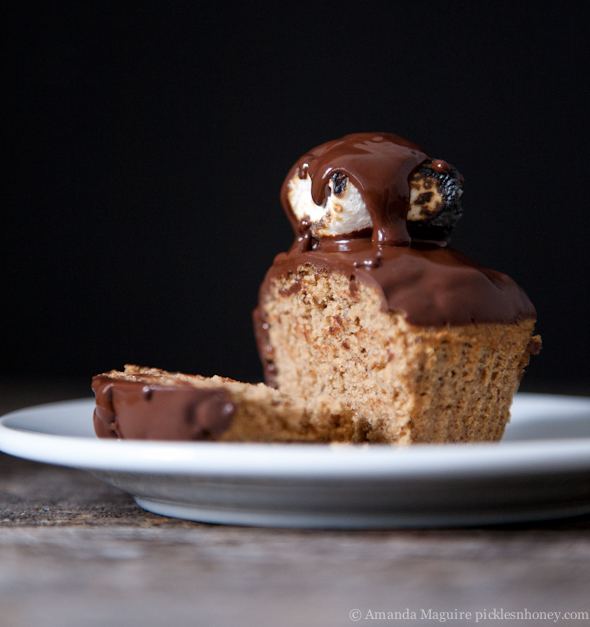 That photo right there is what you should do if you have extra chocolate topping after you make these. Don't think about it. Just do it.