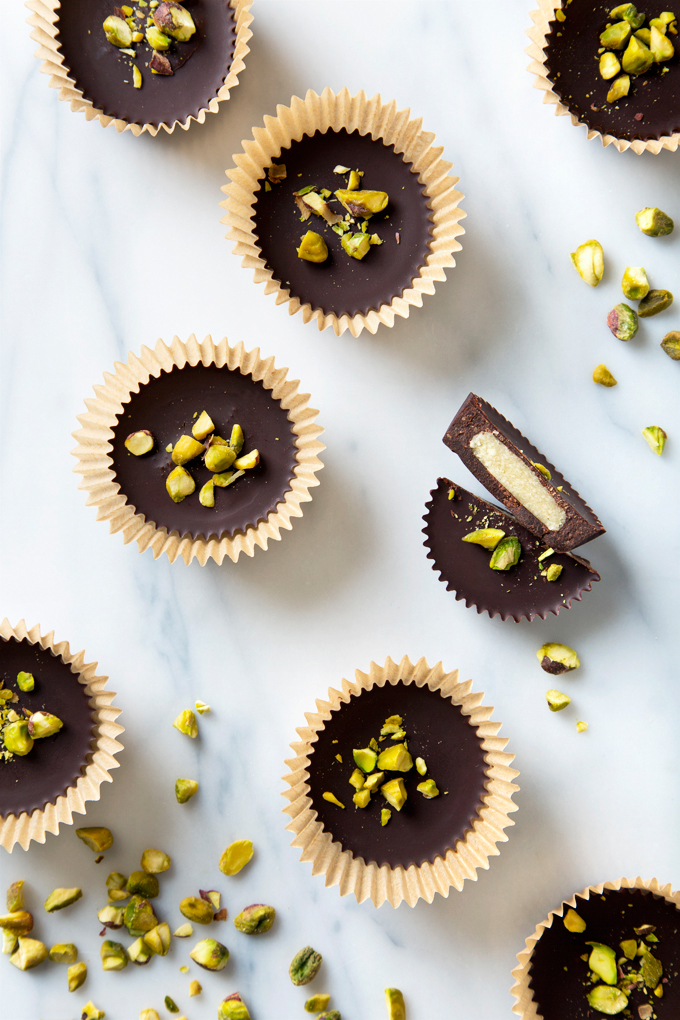 "Rich dark chocolate cups with a sweet homemade marzipan filling, topped with chopped salted pistachios." This is the recipe I've had in my head for the last year and I finally made it a reality, just in time for Valentine's Day! I kept pushing the idea aside in favor of recipe requests, sponsored work, and other things I knew would probably perform better on Google and Pinterest, etc. So these dark chocolate cups…these are really just for me (and for you, if you'd like to make them to enjoy along with me).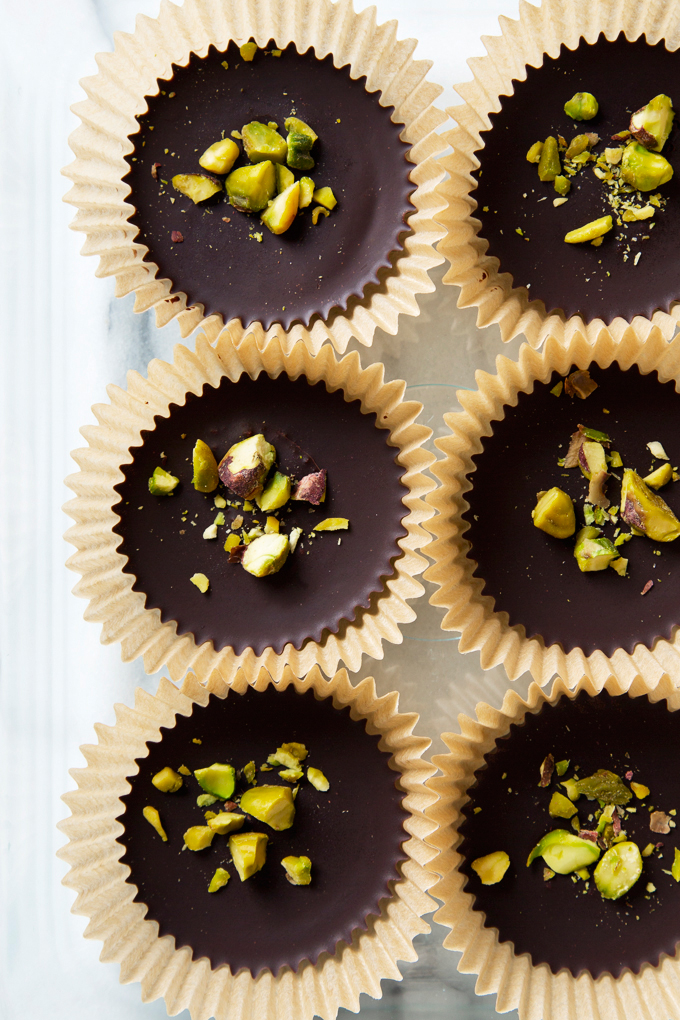 It's a shame it took me so long to make these because the flavors, as I expected, are phenomenal together. The homemade chocolate shell is extra dark and a little bitter, which is such a nice contrast to the sweet marzipan filling and crunchy, salted pistachio topping.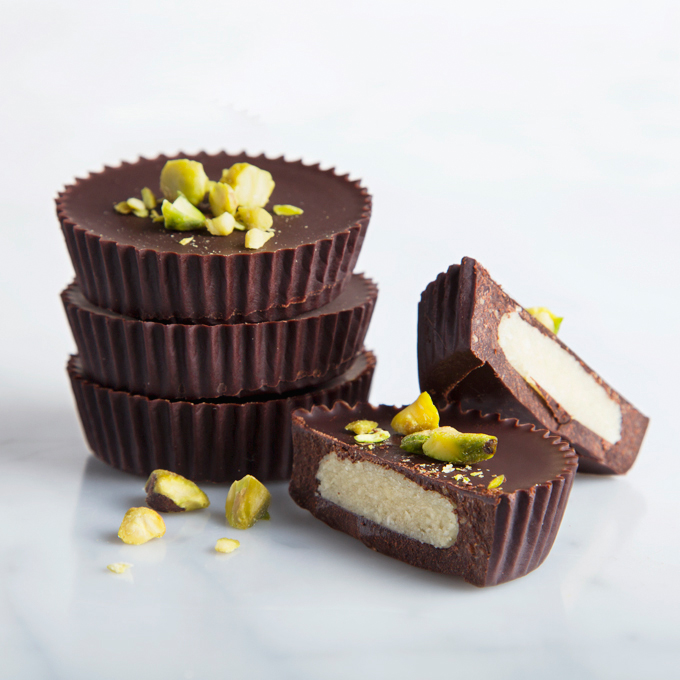 If you're new to the wonderful world of homemade chocolate, you're in for such a treat. I know from personal experience that it can take a little while to work up to spending the money on good quality raw cacao butter, but rest assured— it's money well spent. The chocolate it creates is ridiculously silky and smooth, and you can use whichever sweetener you prefer (I usually opt for powdered coconut sugar). The coconut sugar doesn't completely dissolve into the chocolate, though I don't mind the extra bit of texture because it reminds me of stone ground chocolate. That all said, if you're not up for making your own chocolate this go-round, you can certainly melt down your favorite dark chocolate chips or bars instead. I highly recommend chopping up this 77% bar (you'll need 1 cup of melted chocolate).