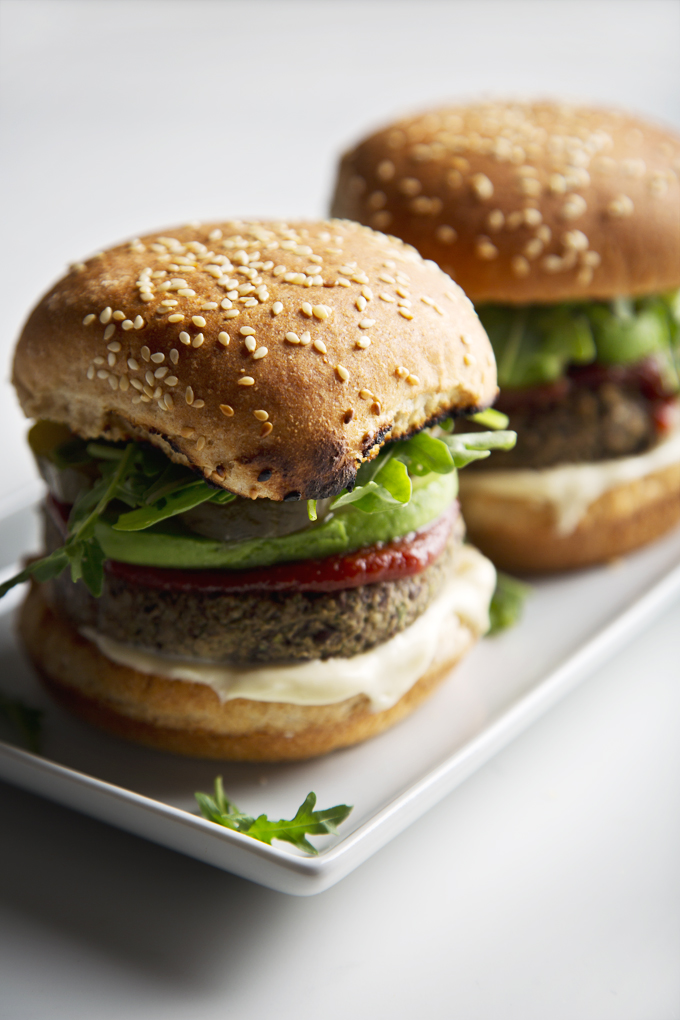 On a scale of 1 to 10 with 10 being so freaking pumped, how ready are you to unofficially ring in summer this weekend? Yep, I'm so freaking pumped too. Aaron and I are taking our first long weekend in months, with plans to get outside for a hike or two, play tourist in our own city, and hopefully eat some awesome food that I didn't have to make. 😉
If you're looking to do some cooking out or maybe planning to go on a picnic (a picnic sounds amazing right now), I've rounded up a few of our favorite vegan Memorial Day recipes to make life easy…
(Click on the recipe name below the photos to go to each recipe)
Pictured above: 15-Minute Black Bean Burgers
In addition to being 6 ingredients and 15 minutes to make, these burgers are high in protein and hold their shape really well. There's no crumbling or falling apart mid-bite, and they lend themselves to whatever you have on hand—change up the beans, play around with the herbs, or throw in some mix-ins.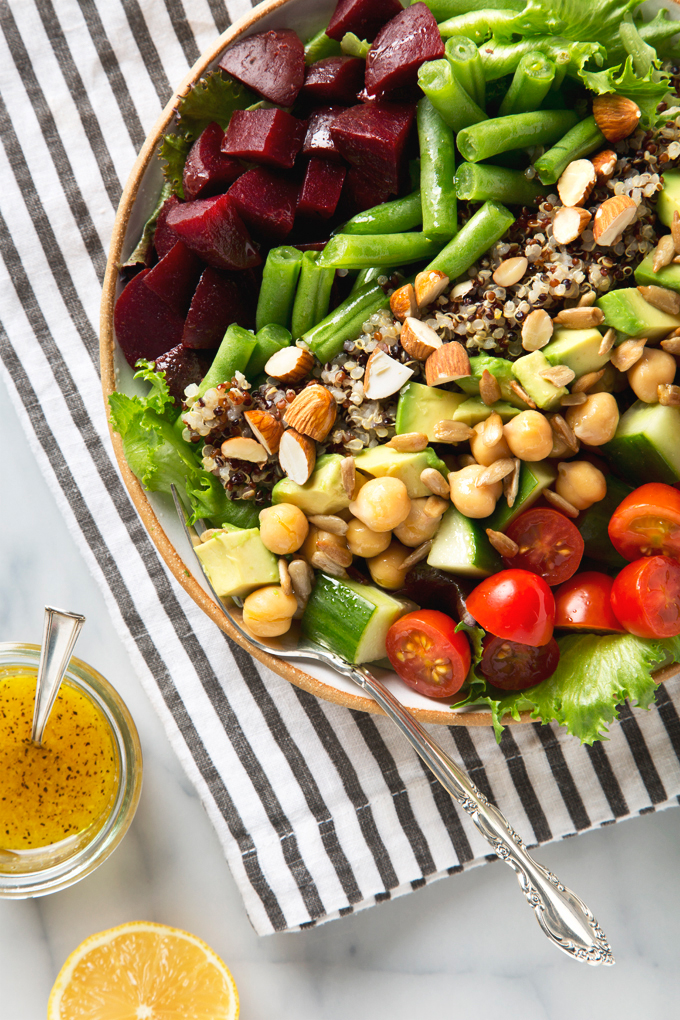 Vegan Cobb Salad with Lemon Maple Vinaigrette
If you've ever tried the vegan cobb salad at Cheesecake Factory, this recipe may be a little familiar because I used that surprisingly wholesome salad as my inspiration. My version is super colorful and nutritious with a rainbow of vegetables, including baby lettuce, roasted beets, green beens, and cucumber, plus some sliced avocado, cherry tomatoes, quinoa, chickpeas, and a mixture of chopped almonds and sunflower seeds. Pro tip: buy the beets and chickpeas pre-cooked for speedy assembly.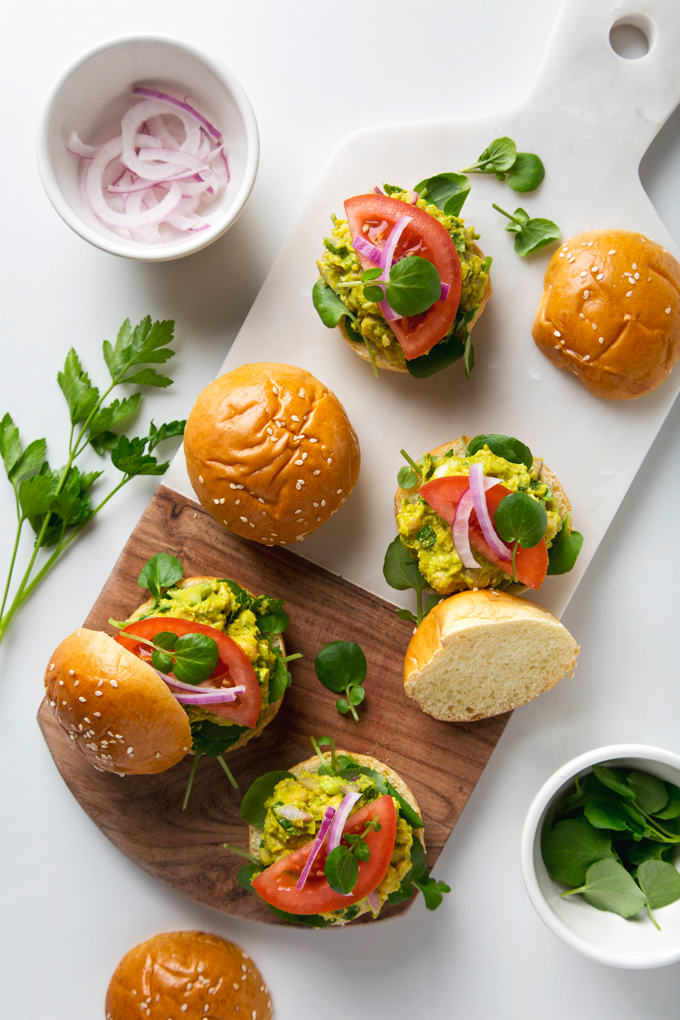 Avocado Chickpea Salad Sandwiches
These easy sandwiches are my equally protein-packed but much less stinky take on the classic egg salad sandwich, using chickpeas instead of eggs and mashed avocado instead of mayo. They're made with lemon juice for brightness, tahini and turmeric for a little earthiness and anti-inflammatory power, and diced celery and red onion for crunch. I like to serve my chickpea salad on mini slider buns, but it's also great in lettuce or collard green wraps, or open-faced on toasted brown rice bread if you're gluten-free.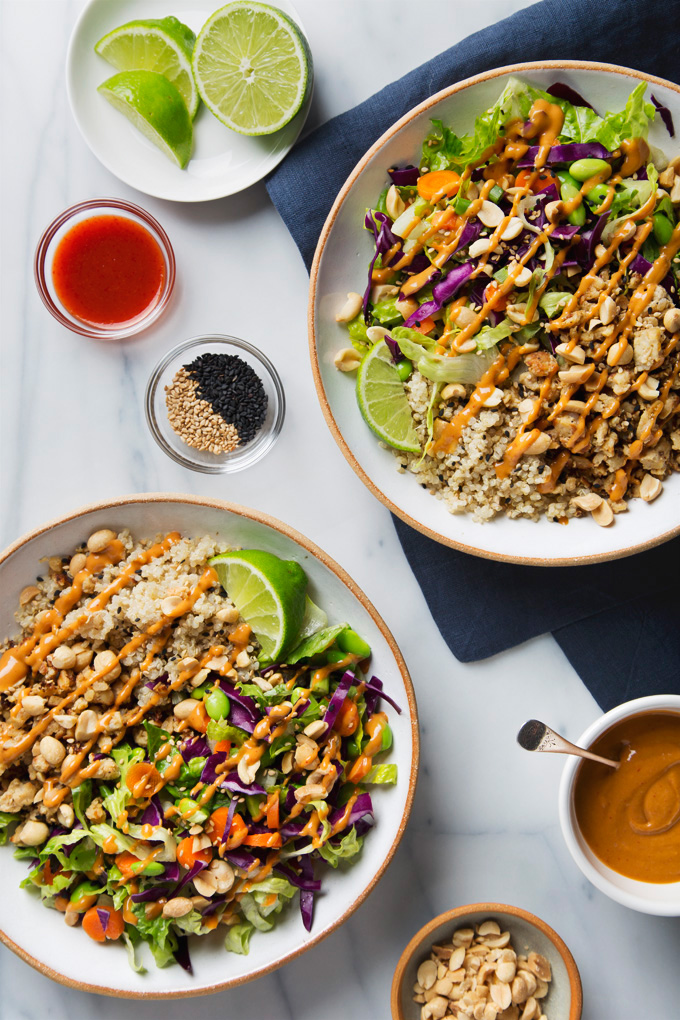 Spicy Thai Salad with Tempeh
I'm obsessed with the this spicy Thai-inspired salad because it has so many good things going on (hello, peanut sauce!), not the least of which is the sweet orange crumbled tempeh that's sautéed in toasted sesame seed oil. I'm not usually the biggest tempeh fan, but I love it prepared this way because it takes on a deliciously sticky glaze as the orange juice cooks down. It's perfection.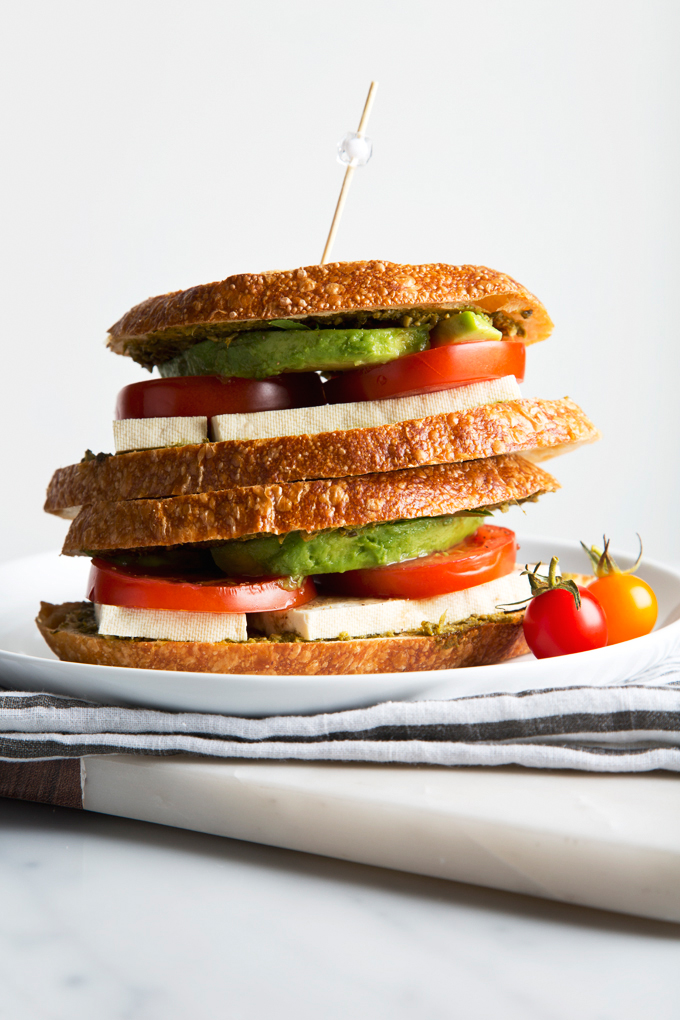 Vegan Caprese Grilled Cheese Sandwiches
I love a good caprese salad, which is why I decided to turn one of my favorite summery salads into grilled cheese sandwich form. This sandwich uses creamy avocado and chewy, pressed tofu to replace the cheese. This is a must-make if the tomatoes are looking good near you.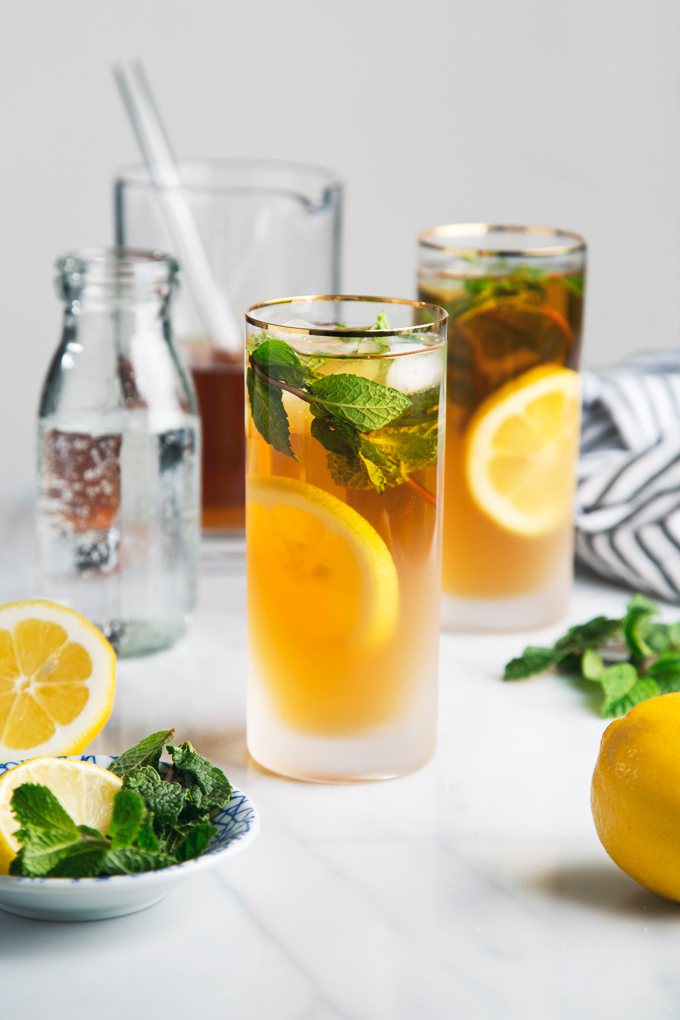 Refreshing Mint Green Tea Sodas
If you're looking for a refreshing way to ring in Summer (or perhaps a way to use up some of the mint that might be starting to take over your herb garden), this drink is very easy to make. Just pour the chilled mint green tea over ice, stir in the lemon juice and a little sweetener, top with sparkling water for fizz, and garnish with a lemon slice and a sprig of mint. I swear this drink actually tastes like warmer weather and vacation.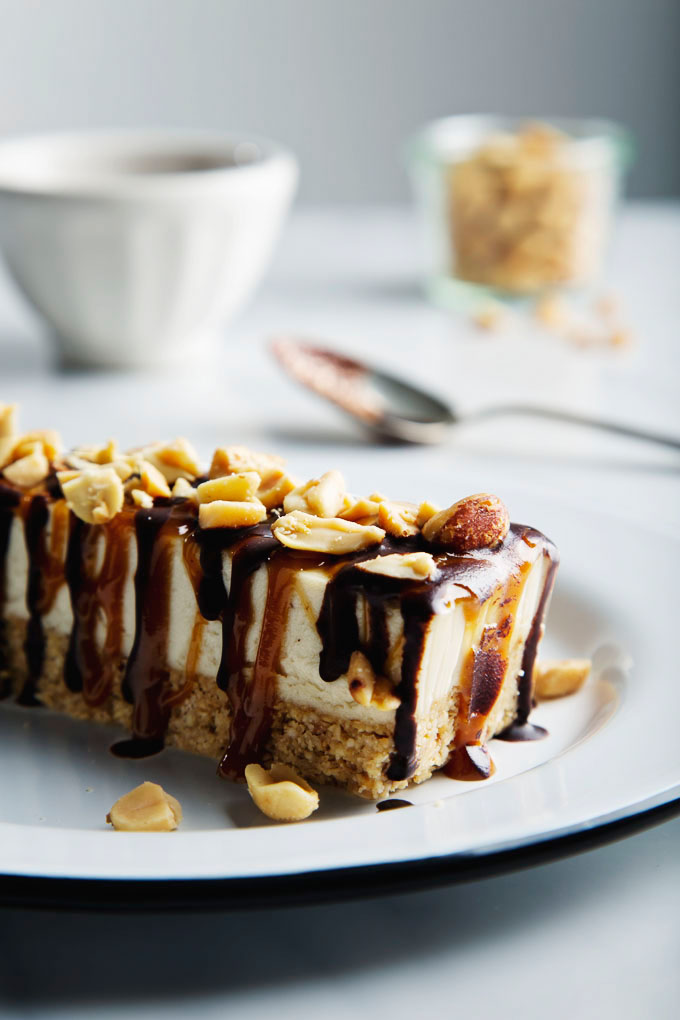 No-Bake Snickers Cheesecake Bars
First off, I should tell you that this recipe is better than a Snickers bar because it's a CHEESECAKE BAR that's covered in a thick layer of chewy peanut butter caramel, homemade dark chocolate, and finished with lots of crunchy salted peanuts. Instead of a traditional graham cracker crust, I like to use a mixture of roasted peanuts, rolled oats, maple syrup, and a little coconut oil to bind it all together. It's basically a crust that thinks it's a granola bar (and I'm not complaining).
---
We'd love for you to follow us on Instagram!
Tag photos you post of our recipes with #picklesnhoney so we can see.