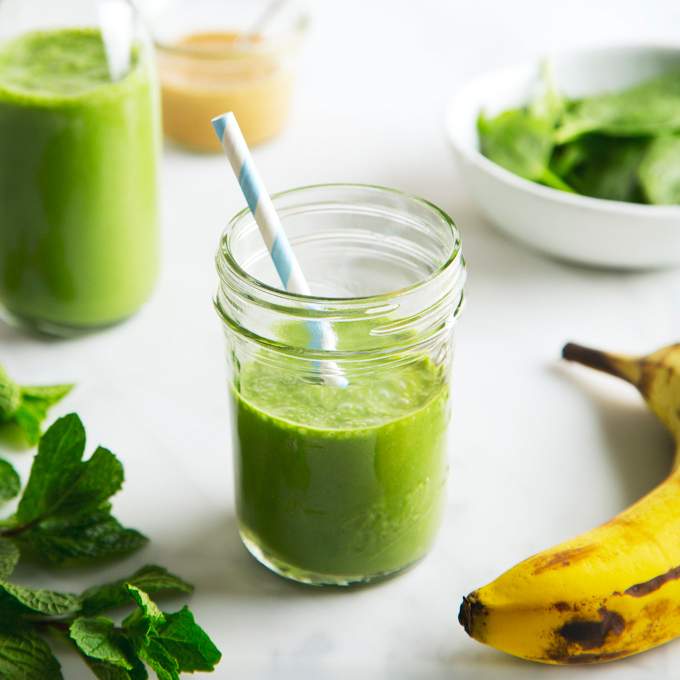 I grew up with fairly health-conscious parents. My dad and mom had a daily green drink ritual (still do), always stocked our fridge with non-dairy milk and tofu, and had a fondness for making giant pots of mung beans and rice. When I wanted to eat junk or fast food, I had to beg and plead for weeks until my mom eventually caved and bought it for me. And every time, without fail, I would be so completely disappointed with whatever "treat" I had convinced her to let me eat, if not downright sick (because when you eat well for most of your life and then you try pseudo-food, your body basically revolts).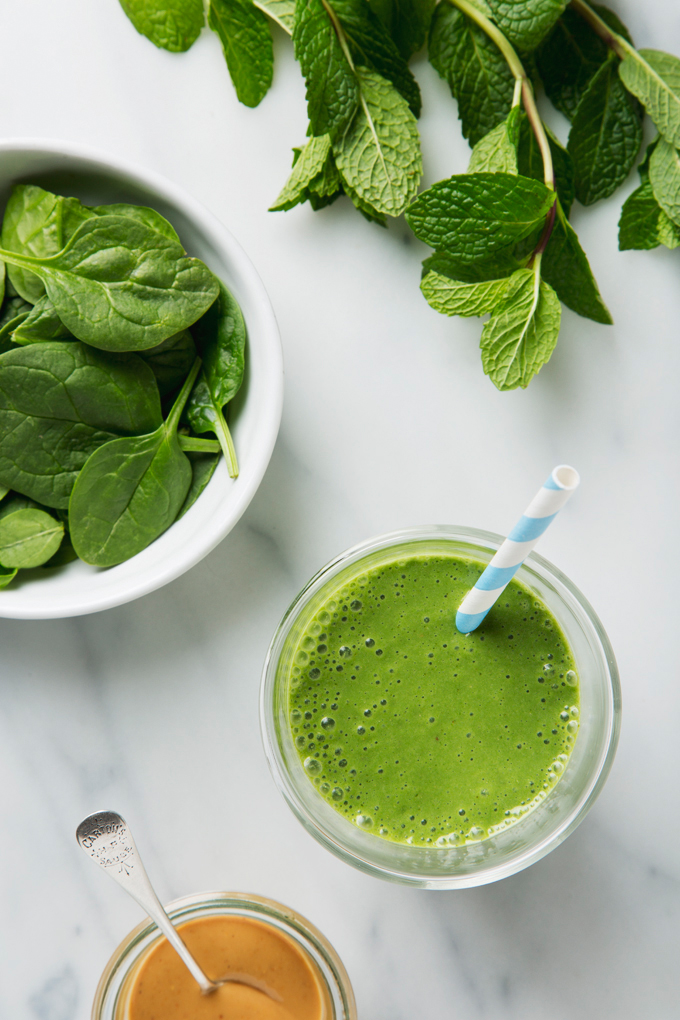 I definitely credit my parents for laying the foundation for how I eat today, as well as my lack of nostalgia for a lot of the pre-made, holiday treats other people my age ate as kids. A couple of things I do love though are 1) mint ice cream and 2) extra thick smoothies. That's why I decided it was finally time to honor a St. Patrick's Day tradition with my own take: a vegan Shamrock Shake Smoothie.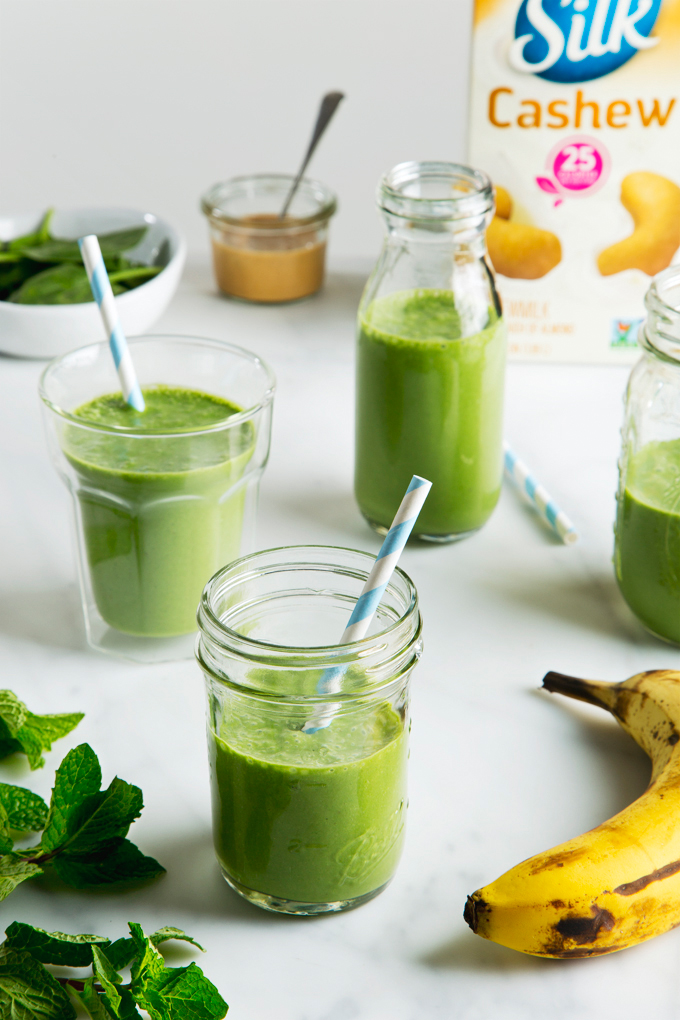 This easy green smoothie requires only 7 ingredients and all of them are wholesome. It uses Silk Unsweetened Cashewmilk, a frozen banana, and cashew butter to make an extra creamy base. It's also naturally green thanks to some frozen spinach and fresh mint leaves. I love using spinach in my smoothies because the flavor is pretty undetectable, and frozen spinach is great for making extra thick, milkshake-like smoothies.
A few options for this recipe: If you're craving something sweet and mint chocolate-y, add a couple of tablespoons of raw cacao powder (or cocoa powder). If you want to increase the protein a bit, feel free to blend in a tablespoon of vanilla protein powder, and/or use Silk Organic Unsweetened Soymilk instead of Cashewmilk. Both milks are super creamy, making them the perfect non-dairy stand-ins for a plant-based version of everyone's favorite Shamrock Shake. Except unlike the fast food version, this real food smoothie will actually make your body feel good. Cheers to that!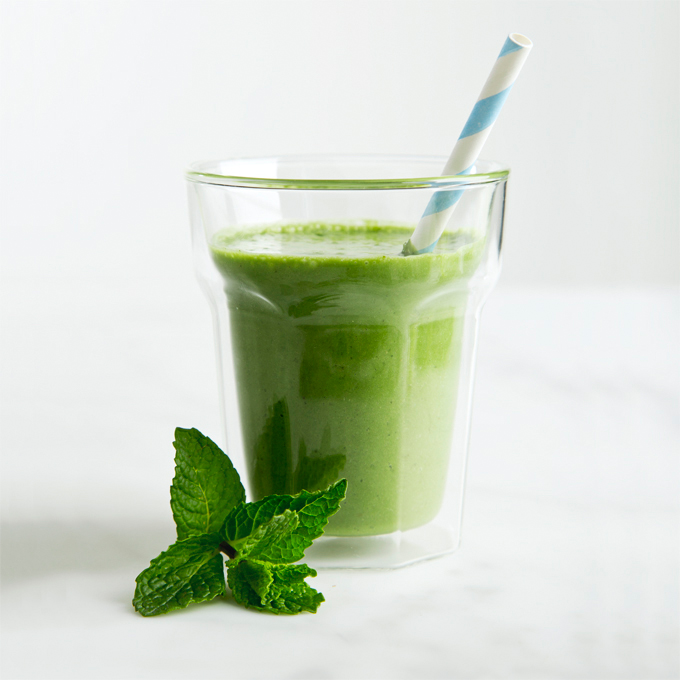 ---
This is a sponsored conversation written by me on behalf of Silk. The opinions and text are all mine.