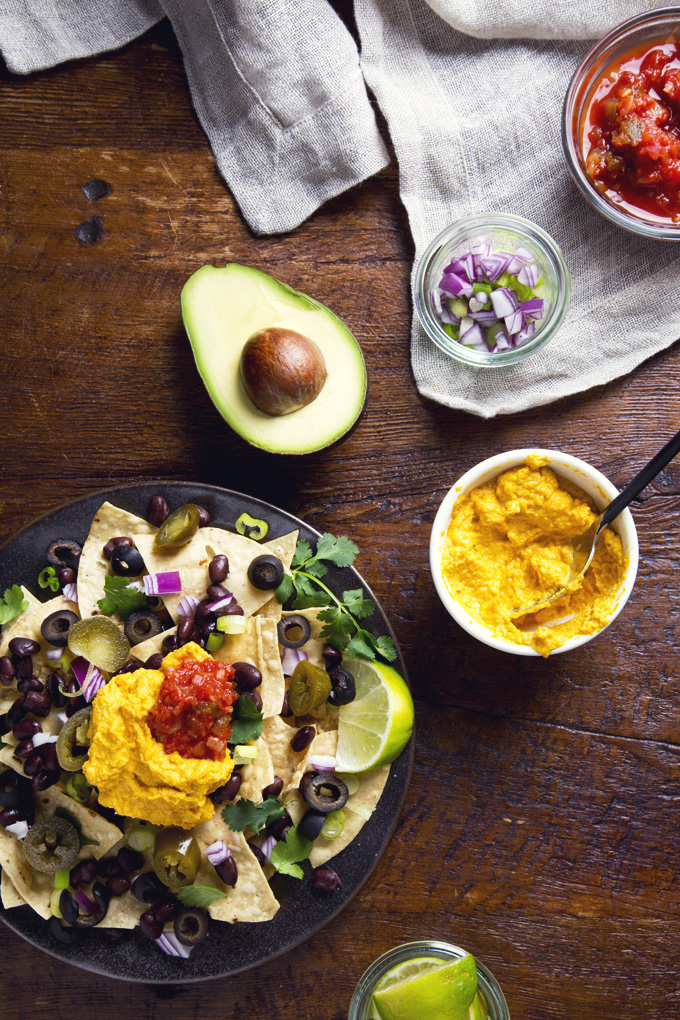 Hooray for the weekend! I'm totally exhausted. Are you? Everything this last week has felt soooooo slooooooow, which is really the theme of this winter. I keep saying that I think the universe is poking me (and doctors have literally been poking me), or at least reminding me not so gently, "you are not in control!". I love to be in control, and I love efficiency, so this tries my usually very plentiful patience.
I want to thank you all for being so kind to me this week, leaving the sweetest words of encouragement and virtual hugs after my health scare. You guys gave me a big boost in spirit when I needed it most and I'm grateful for your support. I won't get results back for a few days and because of the type of thyroid cyst I have, it's likely they will be indeterminate (not enough cells to test), but things are looking up. Now if only the lump would completely go away so I can stop obsessing over my "puffy" neck. If you happen to know of natural remedies, please share! I'm reading about iodine and selenium as potentially helpful, but the information is sparse.
Meals lately have been especially easy. I'm giving myself a little pat on the back that we've only eaten out once (Whole Foods hot bar, bound to happen), which is really only because we set stricter budget goals last month for our different spending categories. Home renovations and medical bill categories are blown out of the water at this point due to the unexpected, really not fun happenings, but I'll be damned if we can't reign in our grocery and eating out bills. I remember when Aaron and I first moved in together and we spent like $60 a week on groceries. How did we even do that?! (Actually, I remember: pasta, bean burritos, and Aaron's employer bought his lunches.)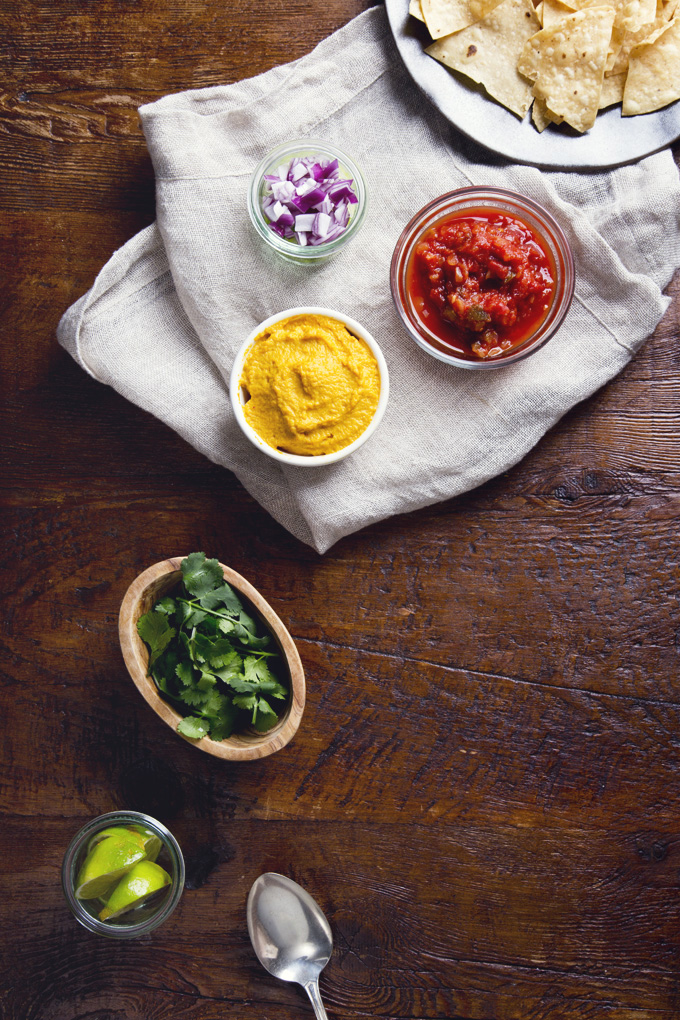 In addition to not eating out, I also wanted an excuse to make vegan queso again. We snacked on that dip all last week and still didn't tire of it, which inspired me to turn queso into a meal and a recipe this blog has sadly been missing: vegan nachos! Loaded with my favorite toppings and checking all of the crunchy, creamy, spicy, and salty flavor boxes. For some reason I thought it was a good idea to snack on plain jalapeño peppers when I was assembling these. Waaaay too spicy for me! And yet, I did it a second time not much later. I don't know…they just looked so good. I scared Aaron with a coughing fit (twice). I should stick to the black olives.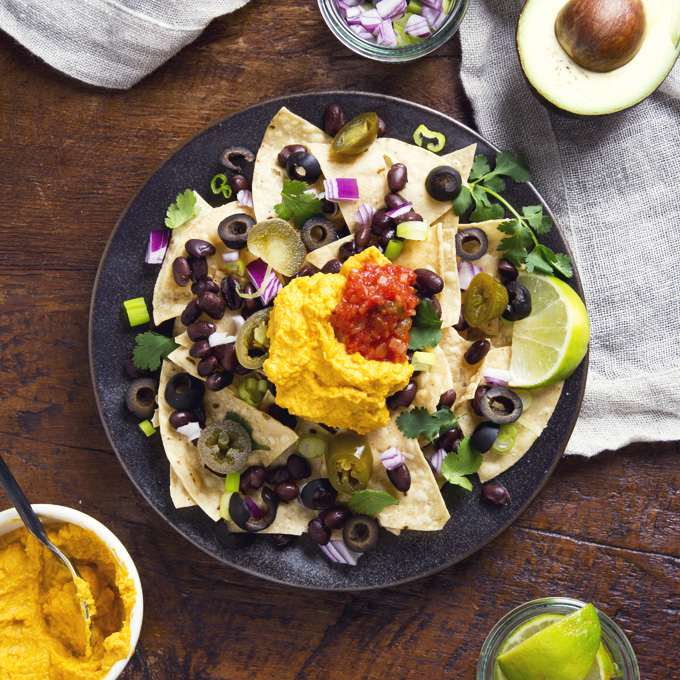 Who's down for a make-your-own-nachos party? You can have my jalapeños.