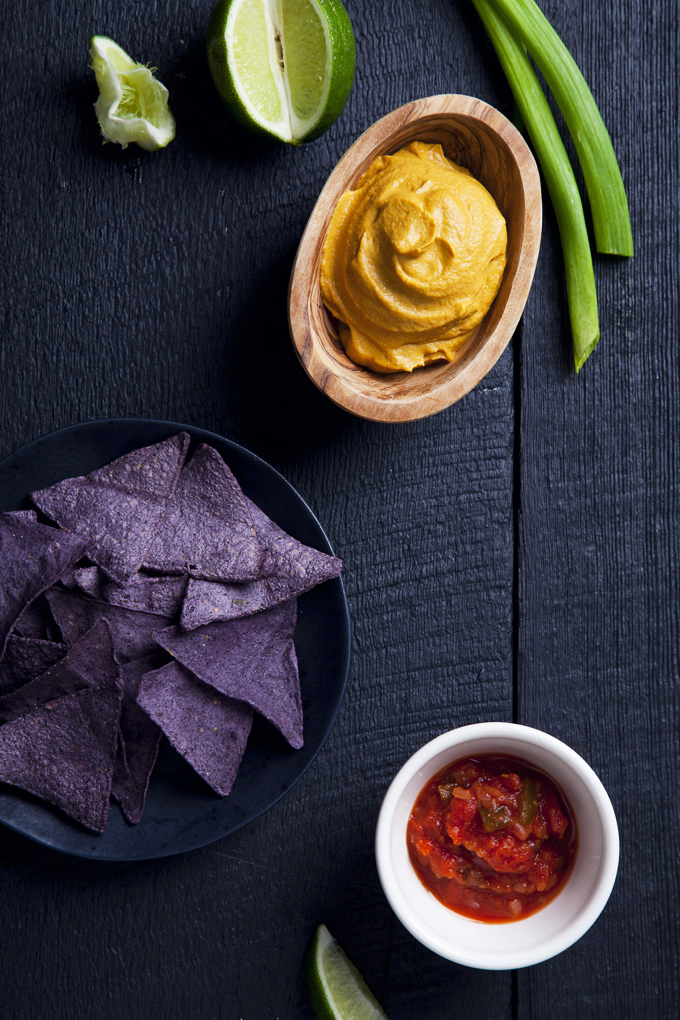 I was very fortunate to grow up in a health-conscious house. My parents were always big on exercise and encouraged my brother and me to play a sport and participate in family runs, hikes, and bike rides. I mean, I pretty much kicked and screamed and pouted the entire way, much preferring to hang out with friends and play with makeup. But looking back, I can appreciate the example they set.
We ate vegetarian from a young age, drank greens powder (okay, that was my parents), and tofu was the norm. With the exception of one girl whose family was from India, all of my friends ate a standard American diet. And when I went over to their houses, it was like a whole new world! I still remember eating canned green beans at a neighbor's one time and then going home and begging my mom to get us those instead of fresh. I'm shaking my head at myself right now, which is exactly what my mom did when I tried to convince her that canned vegetables were better than fresh.
I'm not proud to admit this, but one of my junk food weaknesses as a kid was queso dip (and cheese doodles and Velveeta…UGH!). The jar next to the salsa and chips that's neon orange and has 1,000% of your daily recommended sodium. What is even in that stuff?? Actually, don't tell me.
The good news is that I know better now, and in switching to a plant-based and whole foods centered eating style as an adult, my taste preferences have shifted too. I'm much less tempted by the packaged pseudo foods because I know I can make something that will hit the spot at home in a much healthier way.
This is that (vegan!) queso.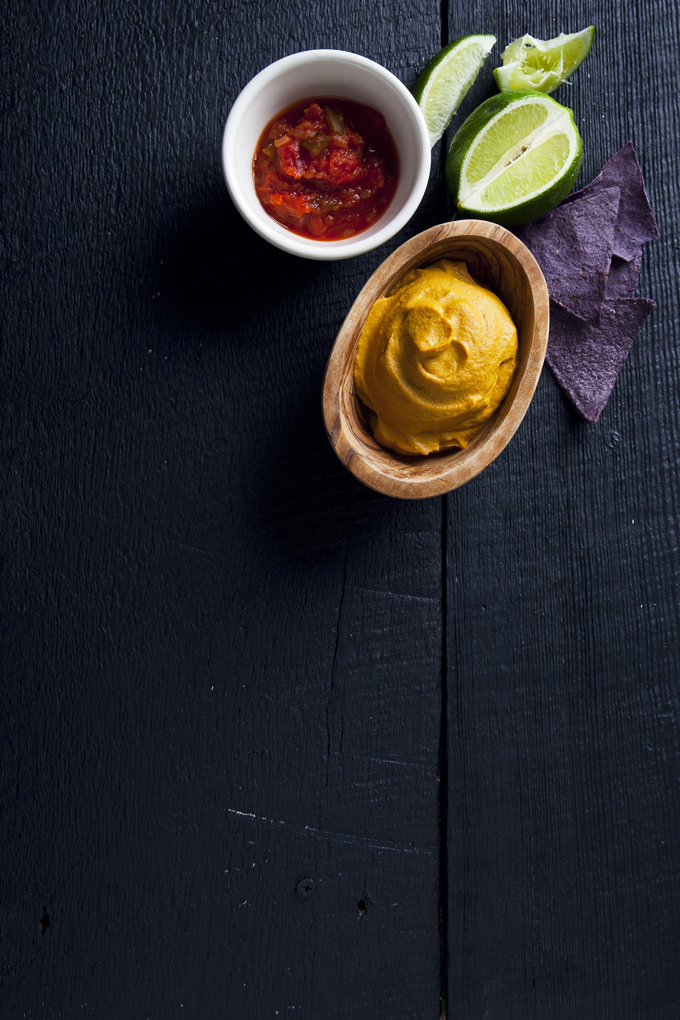 I started by referencing one of the most popular recipes on Pickles & Honey: my Protein-Packed Butternut Squash Mac 'n' Cheese. That cheese sauce is very dreamy on its own, but I upped the richness factor with raw cashews, in addition to the already creamy white beans and smooth butternut squash. The texture is just perfection!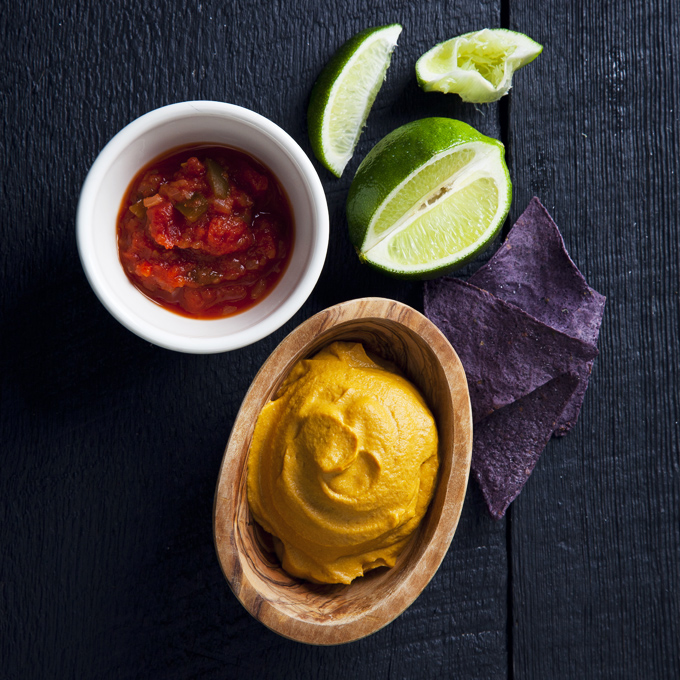 This vegan queso is everything I used to love about the neon-orange jarred stuff—the silky and rich texture, the saltiness, the spices—made with 10 real, whole food ingredients.
Over the years, I've learned that a huge part of the battle in passing on the junk food in favor of truly good snacks is accessibility and convenience, which is why I strive to share recipes that are simple and with only the ingredients you absolutely need for awesome results. To make this easy vegan queso, all you have to do is roast the butternut squash—and by all means use frozen or pre-cut!—then add all of the ingredients to your blender and blend until smooth. It makes a big batch that you may think is too much. I thought that too until Aaron and I found ourselves eating it with tortilla chips, sliced vegetables, on top of pasta, and of course, straight off of the spoon.