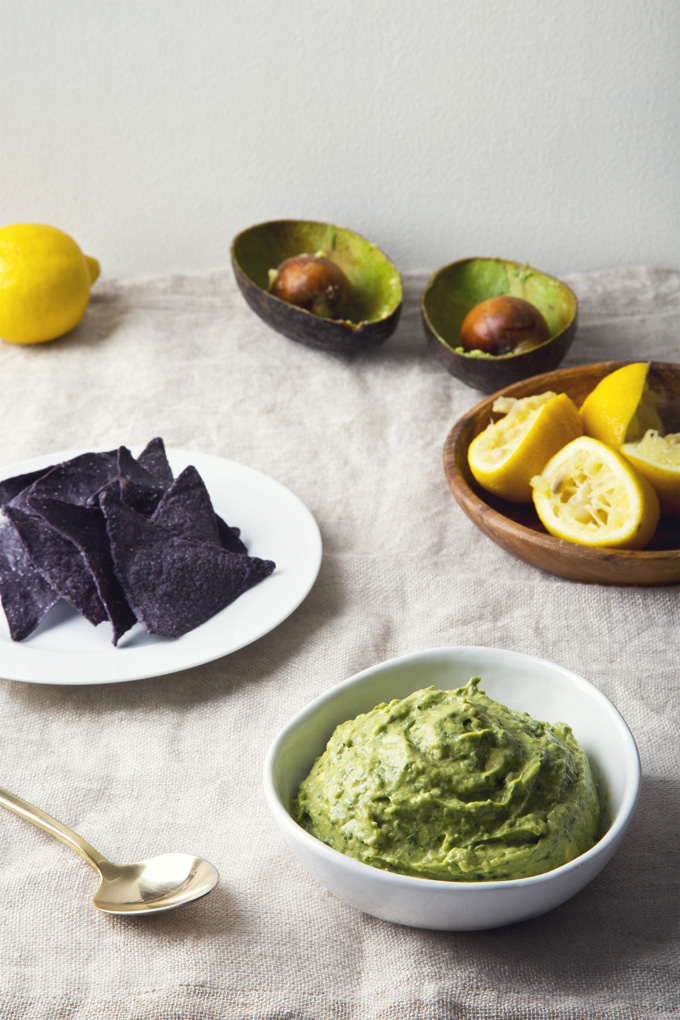 It's only been within the last couple of years that I discovered I actually love pesto. Avocados, on the other hand, have been at the top of my favorite things list since always. The key for me in loving pesto is that it a) has to be vegan (cheese never did agree with me) and b) has to be light on the oil and heavy on the fresh herbs. I am not a fan of greasy things and traditional pesto tends to be greasy and heavy.
But my go-to vegan pesto? It's light, bright, super herby, and truly good for you.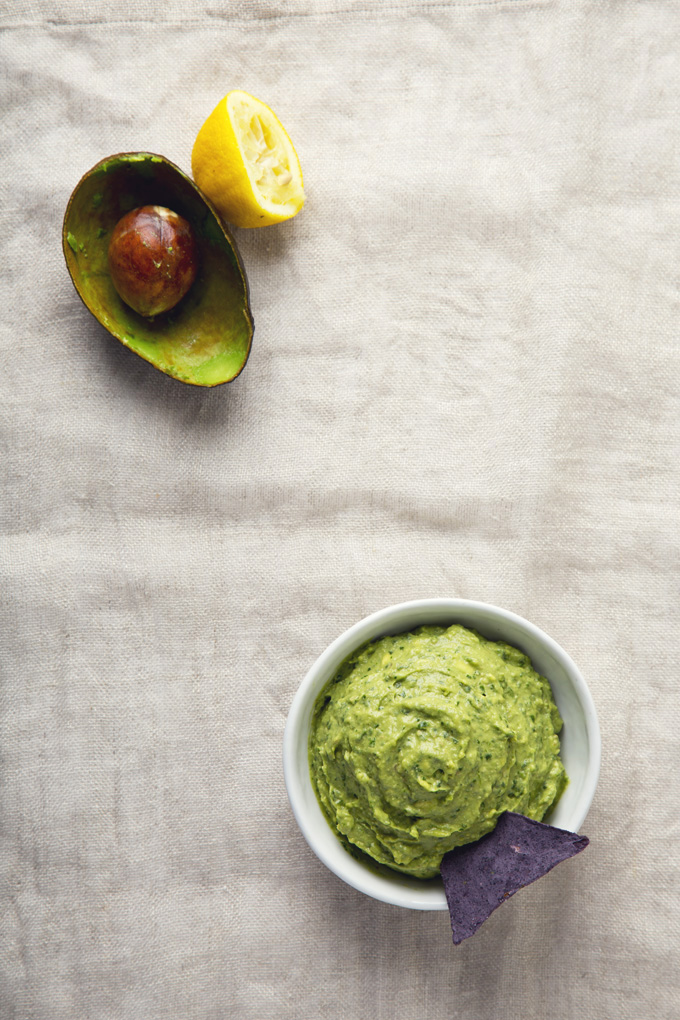 For the better part of a year now, I've had this idea to combine pesto and guacamole for what in my head sounded like the best dip (and sandwich spread!) ever. I excitedly told Aaron my big plans for this the other week and his response:
"I don't know…that doesn't sound very good."
Really?! What about pesto + guacamole doesn't sound good??
One bite in, though, and he totally gets it. I even got a "No, you were right. This dip is awesome!" as he quietly took the bowl of dip and chips up to his office after photographing them.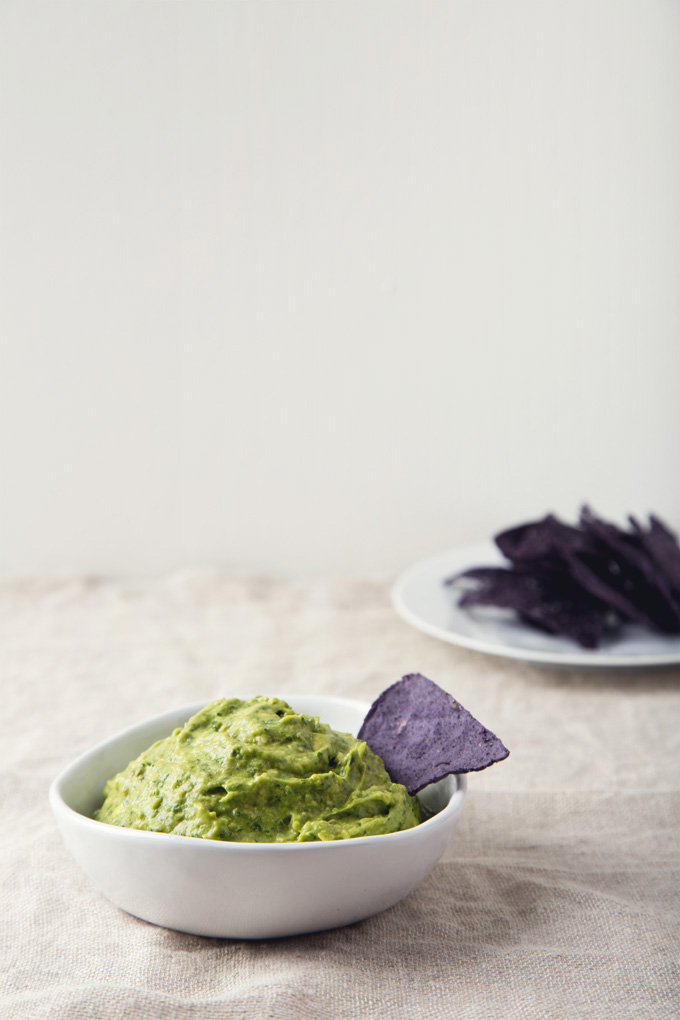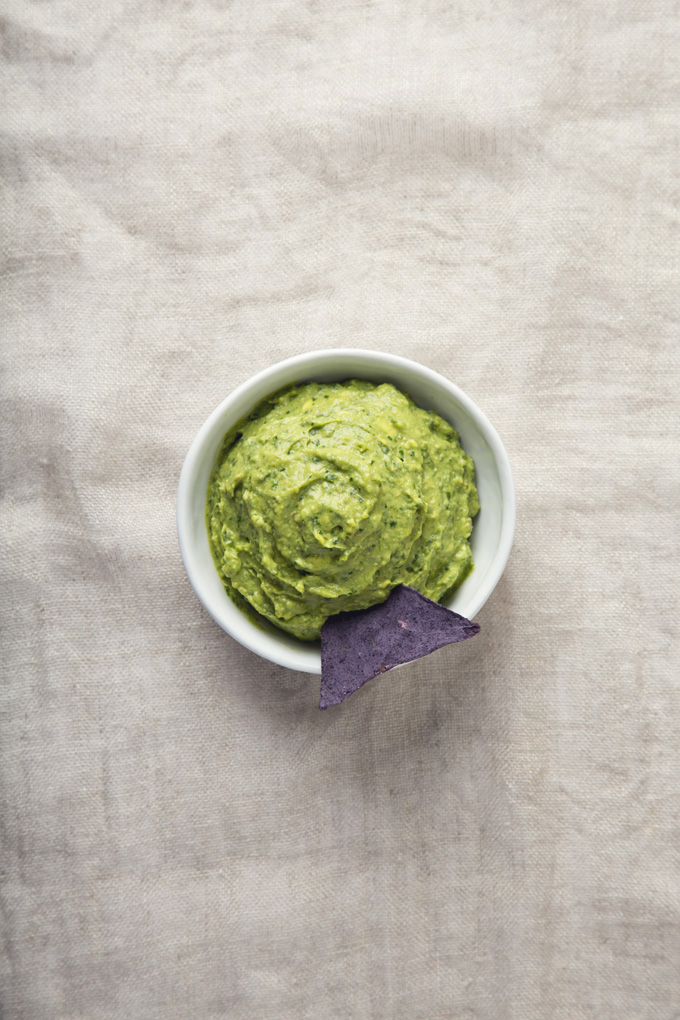 In addition to the incredibly fresh and bright flavor, what I especially like about this pesto guac is that it's just 7 ingredients that you toss in the food processor. All good for you things, vegan, raw, and gluten-free. I swapped the more classic pine nuts for raw walnuts in my version because those are my favorite—mild, buttery and so, so healthy. Hemp seeds, almonds, and cashews will work well too. You could also swap the basil for fresh parsley or cilantro to make a parsley/cilantro pesto guacamole. I have a thing for parsley pesto.
My only regret with this dip is that it took me almost a year to finally make it (and making it takes all of 5 minutes). In addition to pairing pesto guacamole with chips, sliced veggies, and slathering it on sandwiches, I have a hunch it would make a damn good creamy pasta sauce, perfect for warmer spring and summer weather when the last thing you want to do is turn on the oven.