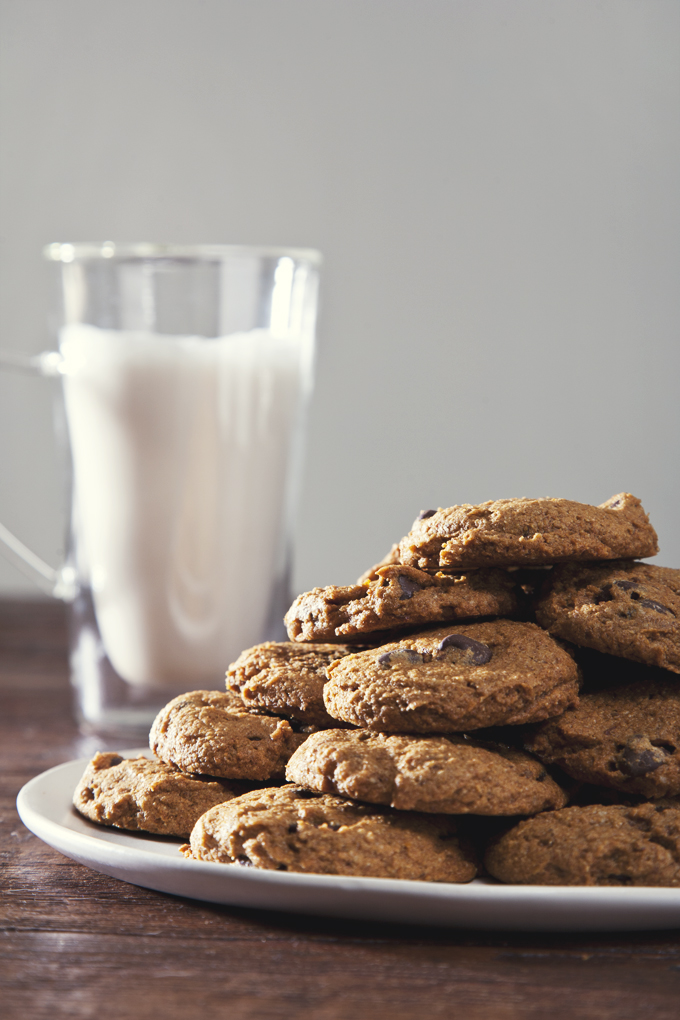 Between October (okay, September) and January, I like to make it my mission to indulge in a few cozy Fall and Winter treats. At the top of my list, right next to hot chai apple ciders, are all things pumpkin. Homemade pumpkin pie and pumpkin custard, pumpkin soup, pumpkin bread, and pumpkin donuts, and I even made a maple pecan pumpkin pie fudge last week. If anyone lives in Boston, please come help me eat that last one. I cannot be trusted with it! I keep cutting off "just a sliver" and then another and another, and before I know it, I've eaten pumpkin fudge for dinner. Well, now it's more like pumpkin fudge and cookies for dinner.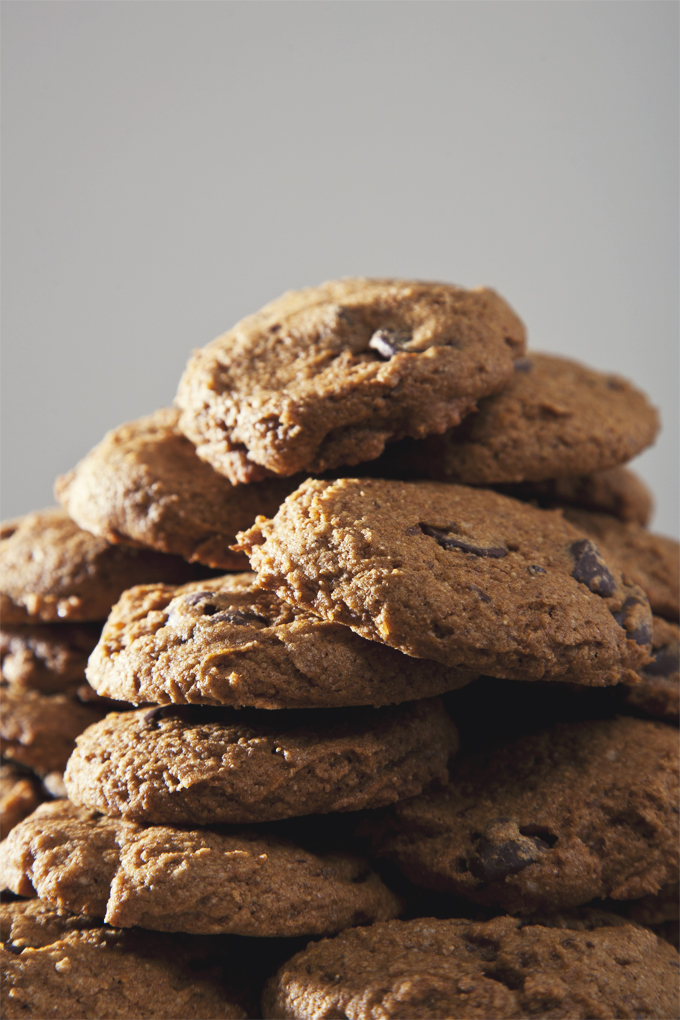 When Kristy of Keepin' It Kind reached out to me about participating in her holiday cookie swap party, I'm pretty sure my fingers were signing me up for "pumpkin cookies" before my mind even knew what was happening. I need to cram in all the pumpkin before winter's end, after all!
Side note: winter is looooong in Boston. I'm making it sound like there's limited time, but the reality is that winter is like half the year. Pumpkin helps me cope.
I re-vamped one of my favorite, but not-so-healthy chocolate chip cookie recipes from a few years back, swapping the vegan buttery spread for unrefined coconut oil, the all-purpose flour for whole-grain spelt flour (I love spelt for its slightly nutty and sweet flavor), and the white sugar for lower-glycemic coconut sugar. However, I kept the full amount of chocolate chips because hello: chocolate. I never cut back on the chocolate. The end result is a one-bowl cookie recipe with a short and simple ingredient list that takes just a few minutes to prepare. I've made these a handful of times now, and they're my new go-to cookies for this time of the year.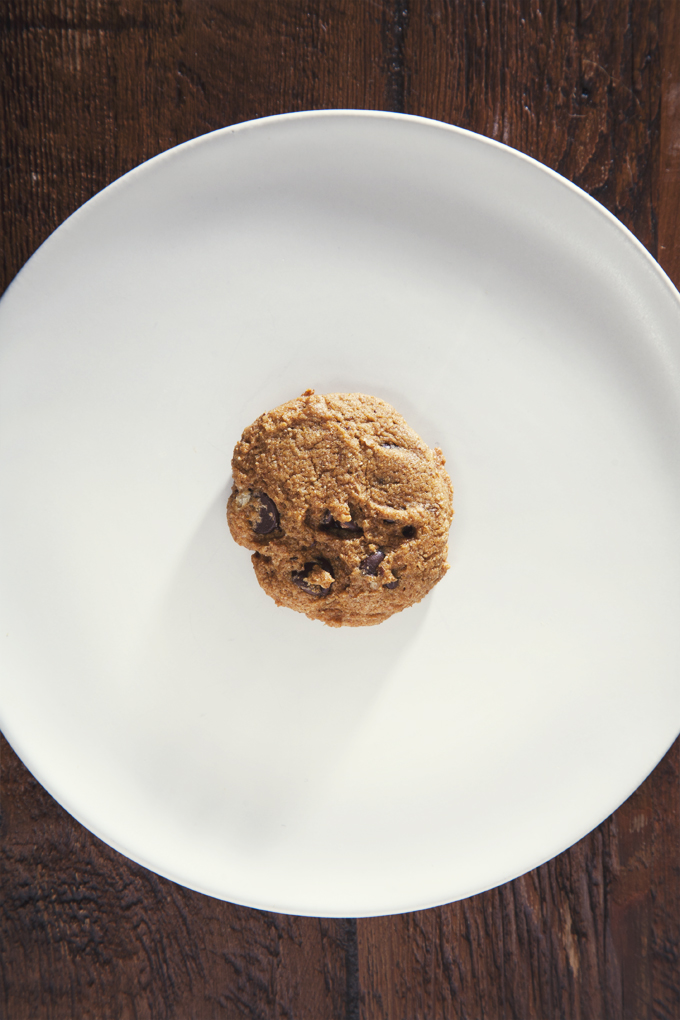 These are festively-spiced pumpkin cookies that are crispy around the edges, yet soft and cake-y in the center. If you can resist, they're particularly good once they've had a chance to cool and firm up a bit, but when the chocolate chips are still all melty and delicious. If you're like me and live for chewy cookies, my most favorite way to enjoy them is straight out of the fridge with an ice cold glass of rich, homemade cashew milk. They are perfect for dunking.