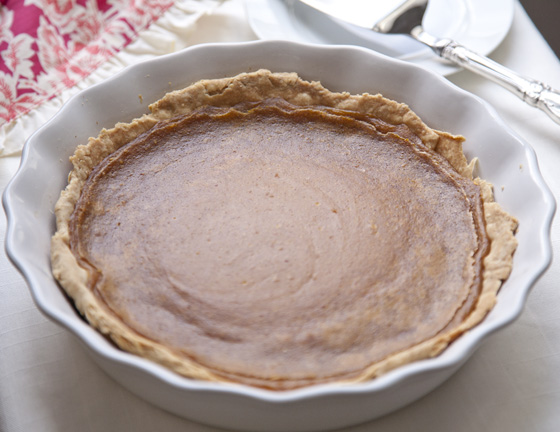 When it comes to pies, I am a self-proclaimed filling person. If I have a pie in my kitchen, I will grab a bite of filling every time I walk through that room. And needless to say, I'm in the kitchen A LOT. Just consider yourself lucky if I'm polite enough to use a spoon.
The crust? Well, that's all yours.
And so I had intended to simply make a pumpkin pie filling and forego the crust, but then I remembered that I'm married. And my husband's favorite part is the crust. Now you see why this relationship works, right?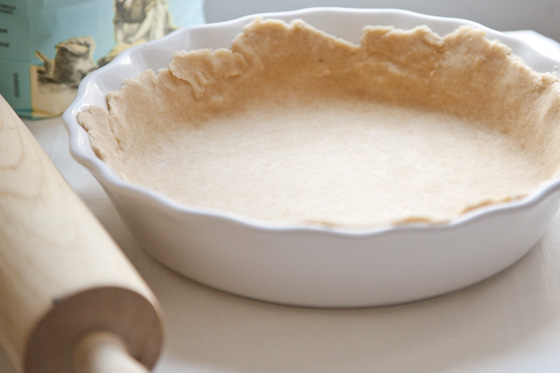 I decided to switch up the crust recipe I used the other week for my vegan apple pie, nix the shortening, and just use a mix of flour, earth balance, and water. And you know what? I actually really like this crust!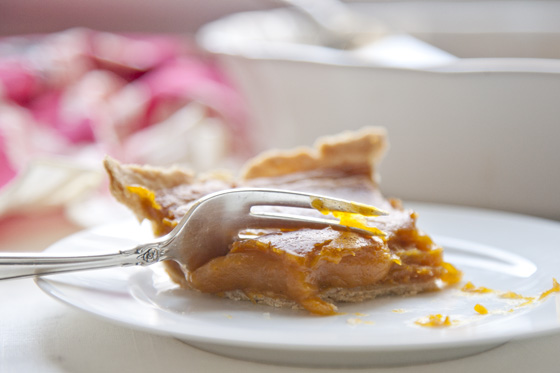 It's slightly buttery, flakey, and kind of addictive. So maybe I'm a filling AND a crust person now. Watch out, Aaron.
Oh, and did I mention this pie is vegan and uses light coconut milk in the filling? Yep, I'm on my second slice.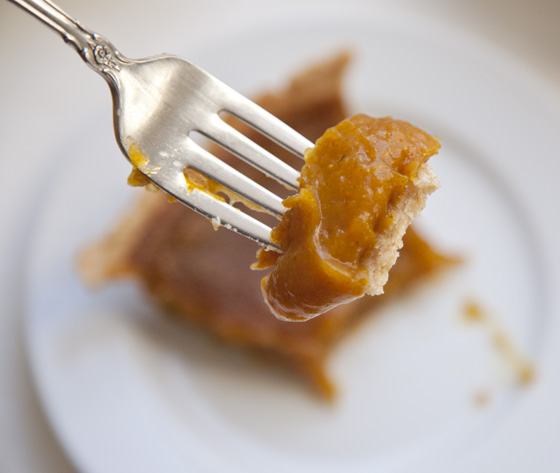 Author:
Total time:
1 hour 15 mins
For the crust:
1/2 C. All-Purpose Flour
1/2 C. Whole Wheat Flour
1/4 C. Earth Balance
3 Tbs. Cold Water
For the pumpkin filling:
1 15 oz. Can Pumpkin Puree
1 C. Light Coconut Milk
3/4 C. Granulated Sugar
3 Tbs. Cornstarch
1 Tbs. Pumpkin Pie Spice
1/2 Tsp. Sea Salt
Pre-heat oven to 350 degrees F.
Begin by preparing the pie crust.
Add flours to a large bowl and, using your fingers, pinch Earth Balance into flour until Earth Balance pieces are about the size of peas.
Add water, 1 Tbs. at a time, until dough holds together. Form into a ball and place on a lightly floured surface.
Roll out dough using a lightly floured rolling pin, making sure to rotate it as you roll so the dough doesn't stick to your counter.
Place crust in pie dish and set aside.
Prepare the pumpkin pie filling by combining pumpkin, coconut milk, sugar, cornstarch, pumpkin pie spice, and salt in a large mixing bowl. Beat with an electric mixer until smooth.
Transfer filling to pie dish and bake for 60 minutes, or until filling has solidified and crust is golden brown.
Allow to cool slightly before slicing.