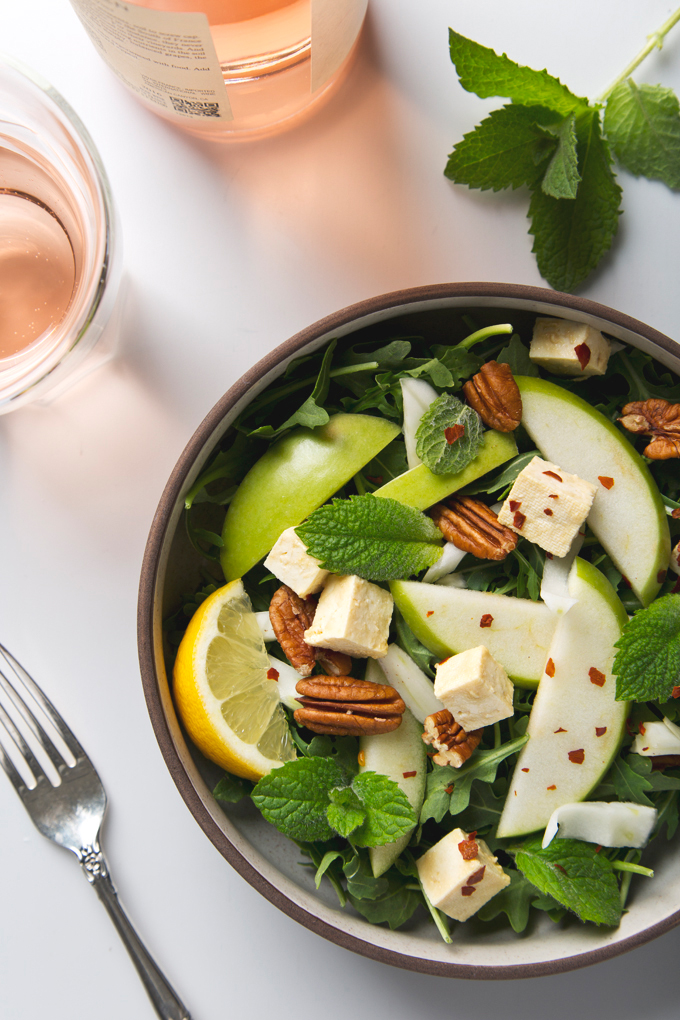 A couple of months ago I had the privilege of working with a client to help her adapt a few of her family's Greek recipes to be vegan and more whole-foods-based. One of the recipes was for a traditional greens pie that was very heavy on the butter and cheese. The butter was an easy swap (we replaced it with extra virgin olive oil), but the cheese took some work.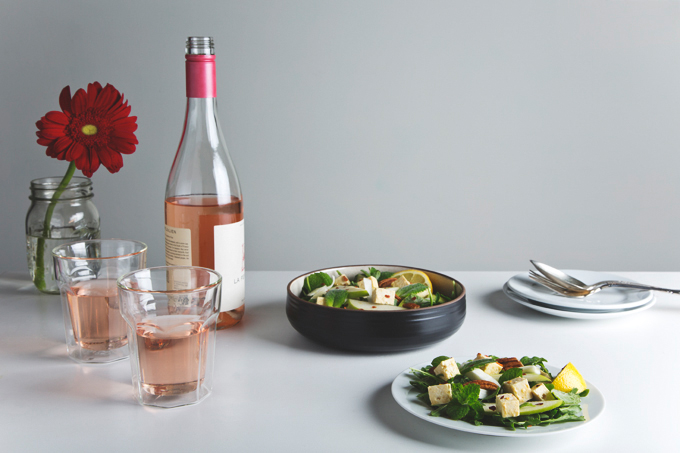 In the process of coming up with a healthier replacement, I learned a lot about combining flavors and getting the right texture. Today's tofu feta cheese recipe is one I've been tweaking for a while and I'm so happy with the end result! It uses extra firm tofu that's been pressed for a long time to remove excess water, and then it gets marinated overnight in a combination of fresh lemon juice, apple cider vinegar, nutritional yeast, white miso, extra virgin olive oil, and garlic powder. It's the same ingredient combination that inspired my creamy cashew cheese recipe. It's salty, tangy, cheesy, and the texture of the tofu is a really great substitute for dairy-based feta.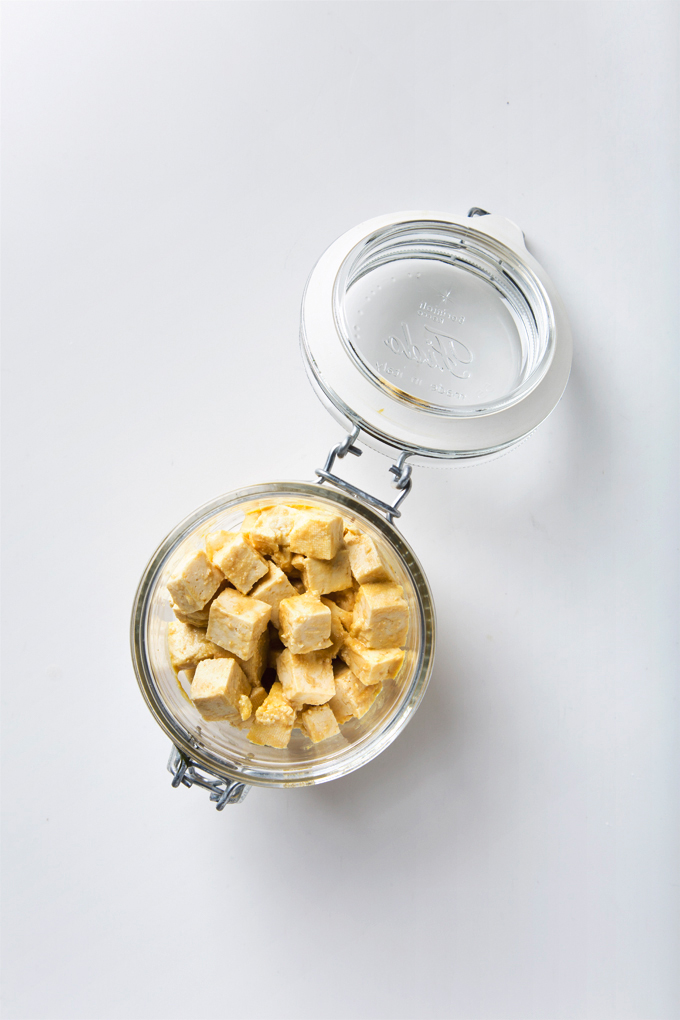 To make your tofu feta cheese, all you need are 8 basic ingredients and a container to store it in—there's no high-speed blender or food processor necessary. You can use it in all the same applications as regular feta cheese: on pasta, casseroles, crostini, savory pies, and so on. I'll be sharing a pasta recipe with it soon, but for now I've been using my tofu feta to jazz up everyday simple salads. This particular one had arugula, sliced green apple, fennel, mint (from our yard!), pecans, red pepper flakes, and then I dressed it in a big squeeze of fresh lemon juice. It's what we had on hand and made for a tasty light lunch, but feel free to use whatever greens, fruits, and nuts/seeds you have at your disposal!