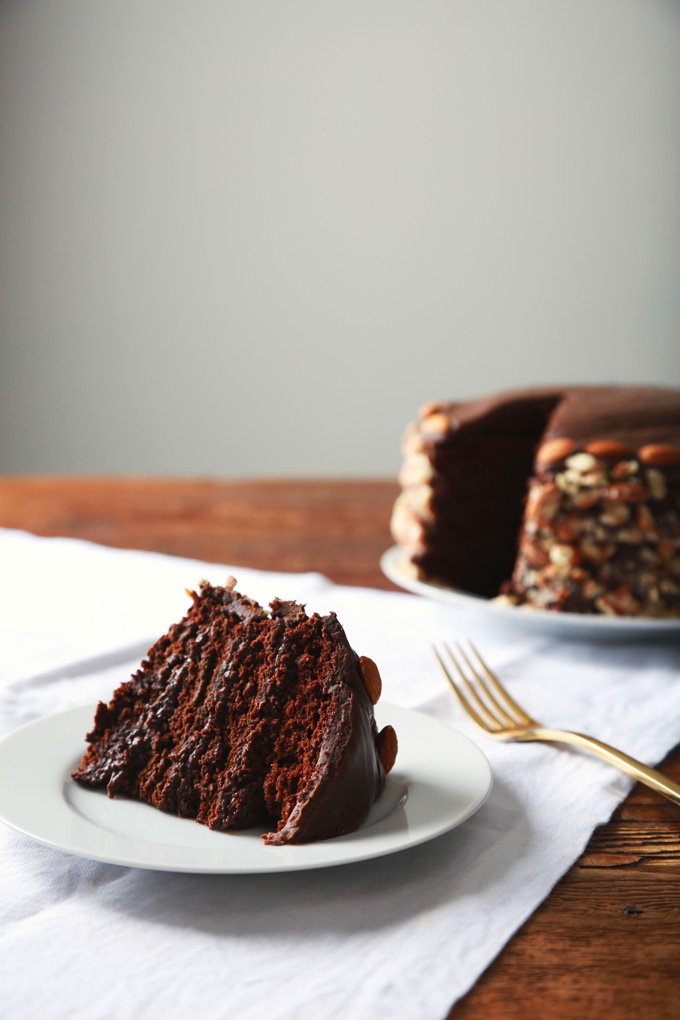 Happy almost Valentine's Day! Are you celebrating at all this year? Aaron and I are skipping the over-priced restaurant dinner and long wait time for a table, and instead gearing up for a cozy date night at home. The plan is to hang out in our kitchen and sip something delicious, cook an easy dinner together, and cap it all off with a chocolate dessert (obviously).
Below are the recipes we'll be making for our vegan Valentine's date night in, in case you'd like to make them too. Note: Right now we have several dessert options because I can never choose just one. I'll probably ask Aaron which one he'd prefer, or maybe I'll make all of them?!
(Click on the recipe name below the photos to go to each recipe)
Pictured above: Brooklyn Blackout Cake
This is honestly the richest, most decadent chocolate cake we've ever eaten, vegan or not, and I get excited just thinking about it. It has four layers of intense dark chocolate with a generous coating of chopped almonds for texture. It's waaaaay too much cake for two people, but thankfully, the leftovers freeze really well. (although that doesn't necessarily slow us down!)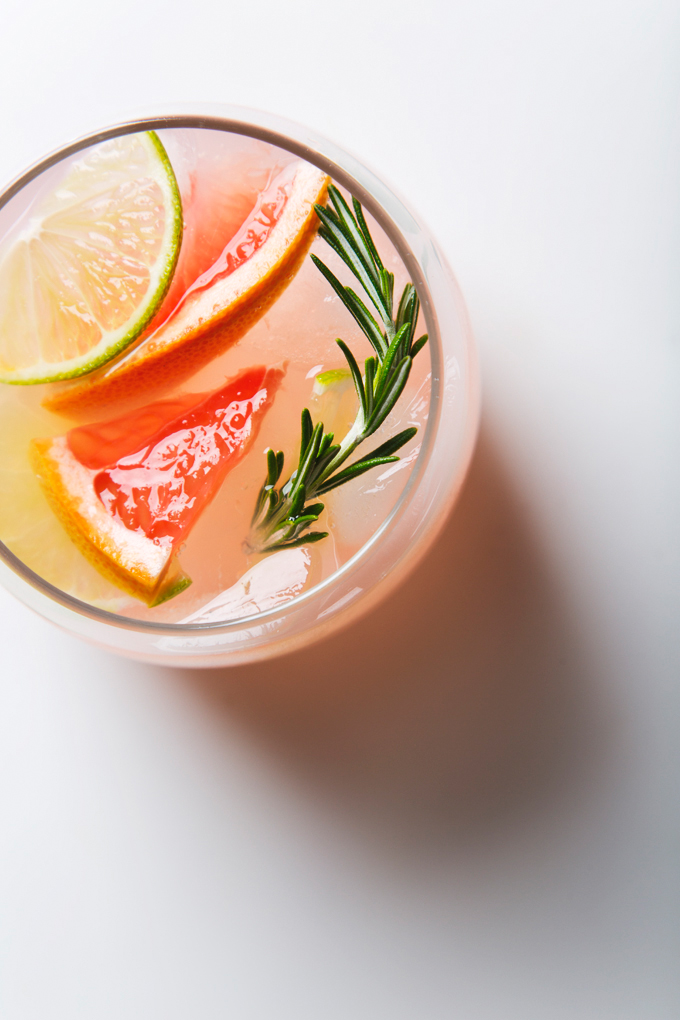 Pink Grapefruit, Lime & Rosemary Water Kefir Mocktails
Both Aaron and I enjoy a good glass of wine, but to be honest, I'm usually even more content to sip on something bubbly and non-alcoholic. I've been making my own water kefir for the last couple of years (it's so easy!) and this combination of pink grapefruit, lime, and rosemary is perfect for winter. Aaron will probably end up pouring himself some bourbon when all is said and done, but I'll happily be drinking water kefir with zero headaches or hangovers in sight.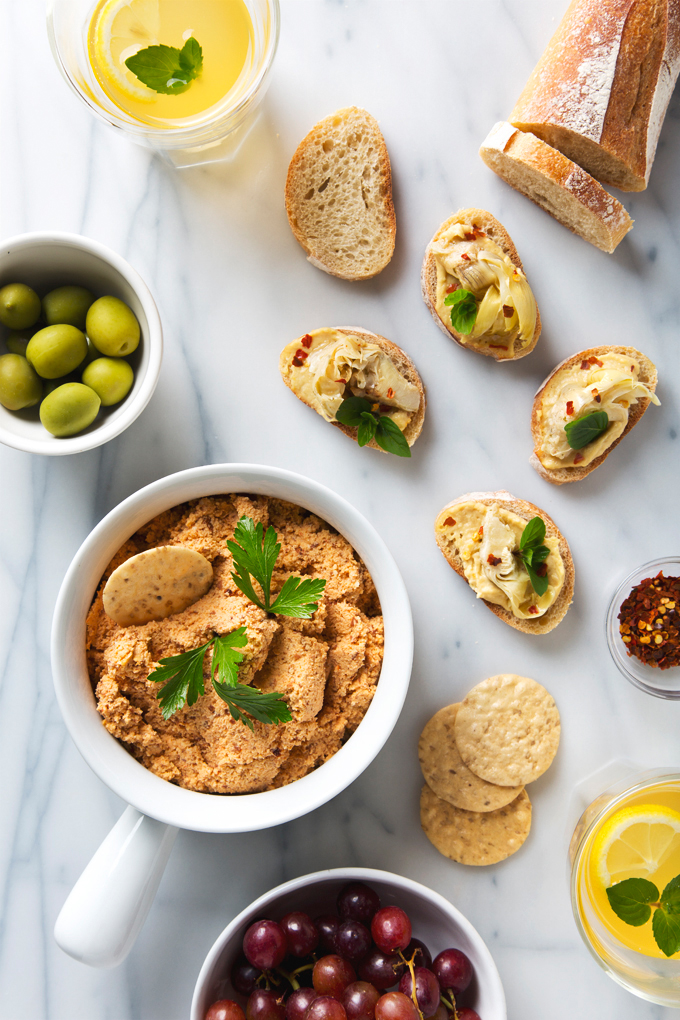 Smoked Almond Cheddar Cheese
This vegan cheese spread falls into the extra easy camp, which I love. It's 5 ingredients and once you've soaked your almonds overnight, it only takes about 5 minutes to prepare. We like to pair it with whatever fruit and veggies look best at our local farmer's market and serve it alongside some olives, baguette, and seedy crackers. It's great for snacking while you cook your main course…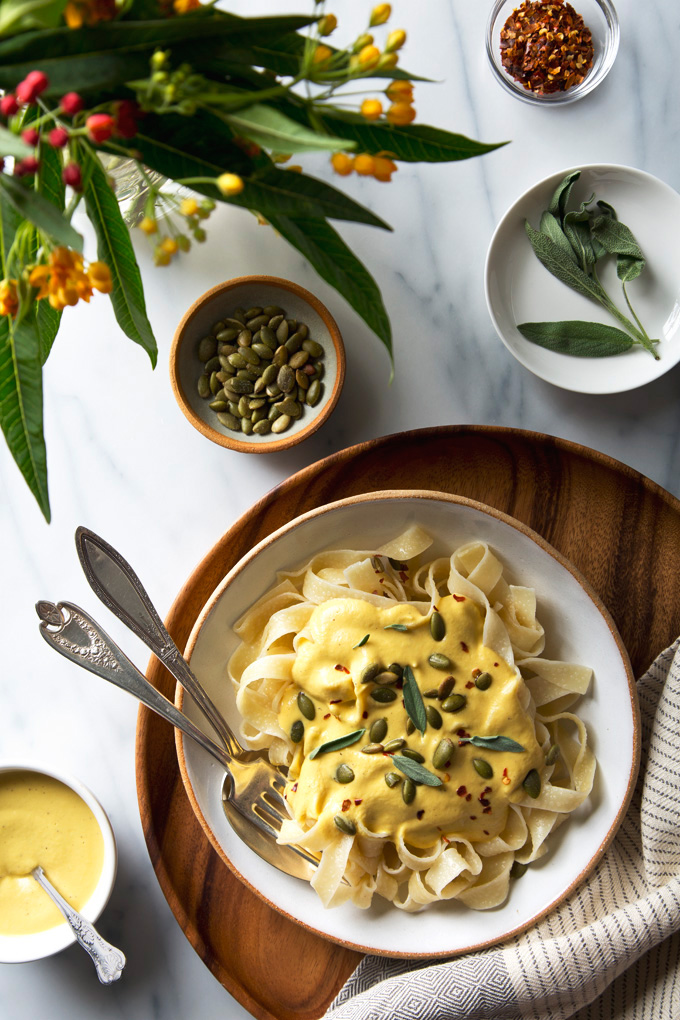 Creamy Pumpkin Pasta
Aaron has declared this vegan pumpkin pasta recipe one of his favorite meals ever, so of course we'll be making this dish for our Valentine's Day dinner. It has an extra rich and creamy pumpkin sauce (with very little added oil!), but for us, the thick pappardelle noodles are what really seal the deal. Definitely splurge on the "fancy" handmade pasta at the grocery store—it's 110% worth it.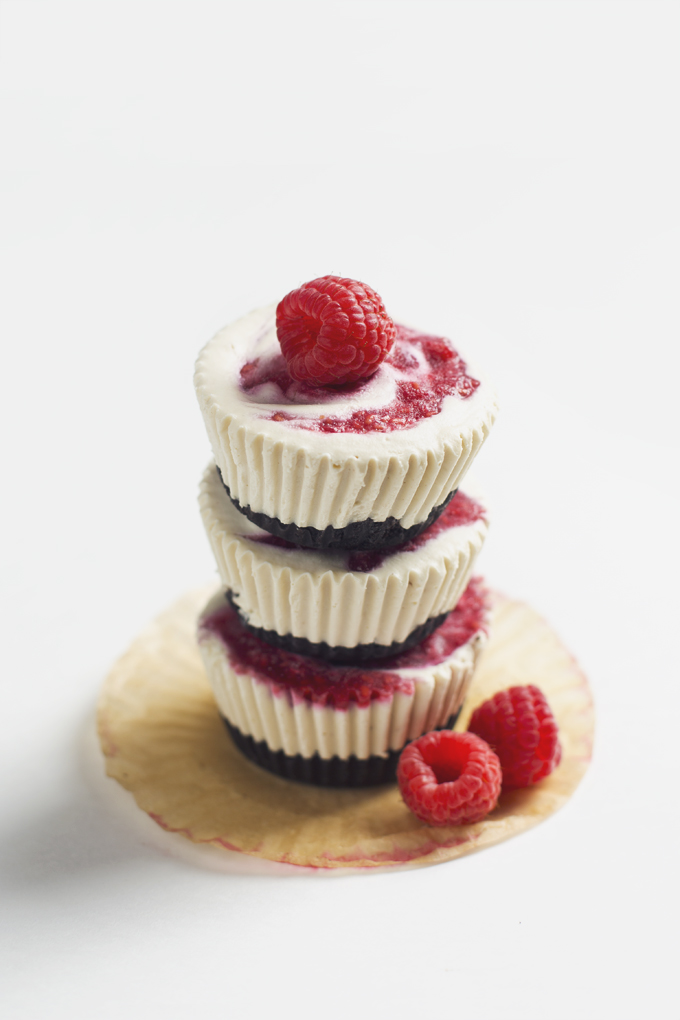 No-Bake Mini White Chocolate Raspberry Cheesecakes
Do we make a chocolate cake, or go with these adorable mini cheesecakes? Gah, I can't decide! These have an Oreo cookie crust, creamy white chocolate cheesecake filling, and fresh raspberry swirls. They're surprisingly simple to whip up and you can make them ahead of time so…let's just have chocolate cake AND cheesecake, okay?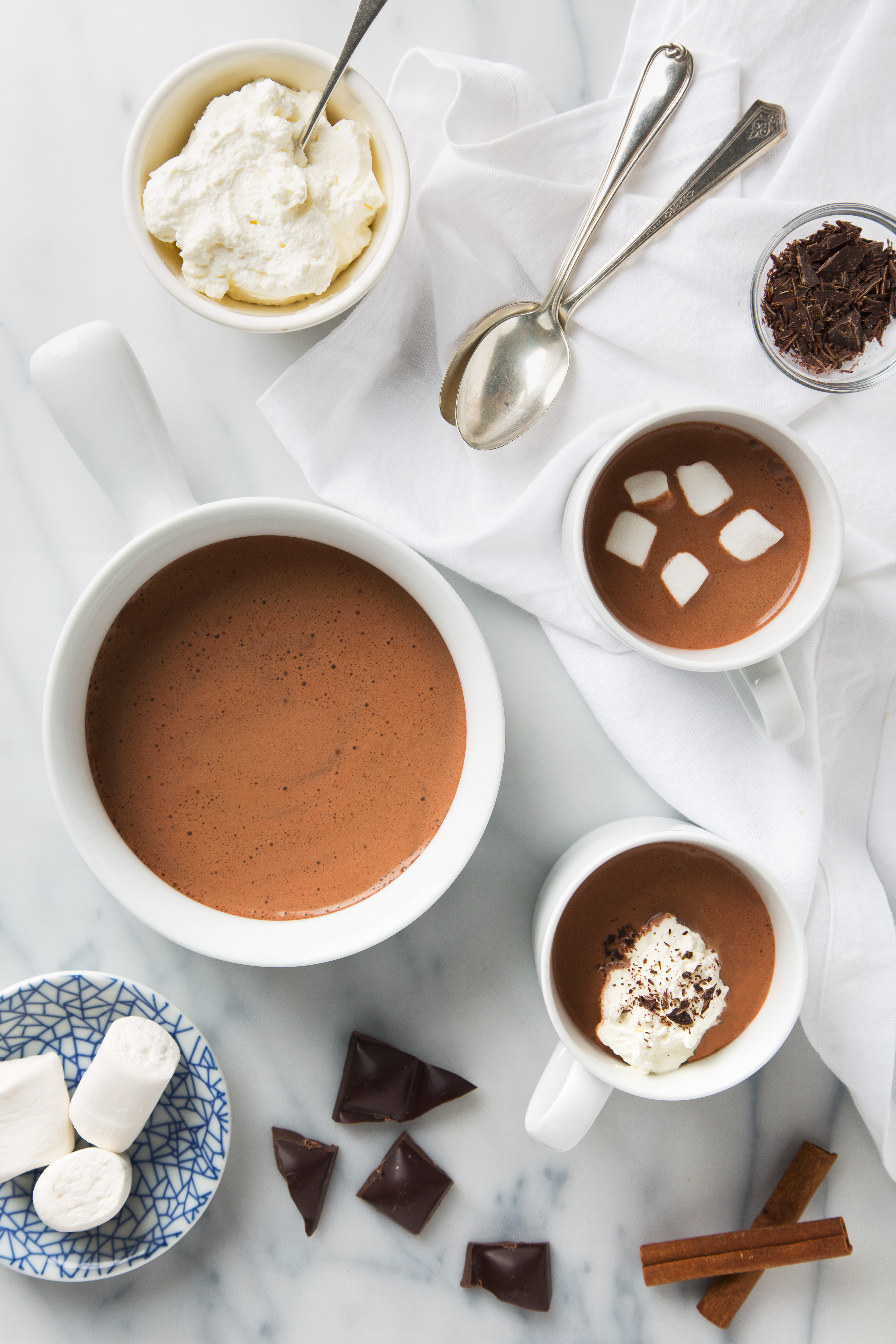 Cinnamon Cacao Hot Chocolate
And because I'm really having trouble narrowing down our chocolate options, here's one more treat to further complicate our dessert selection. This almond milk-based cinnamon cacao hot chocolate is Aaron and my go-to dessert at least a few times a week, usually enjoyed by our fireplace in the evenings (one of the best things about our condo), and it just never gets old. You can of course use regular cocoa, but we like it best with rich, raw cacao powder. Don't forget to dress it up with a few vegan marshmallows, or add a dollop of coconut whipped cream and some dark chocolate shavings (my favorite).
---
We'd love for you to follow us on Instagram!
Tag photos you post of our recipes with #picklesnhoney so we can see.