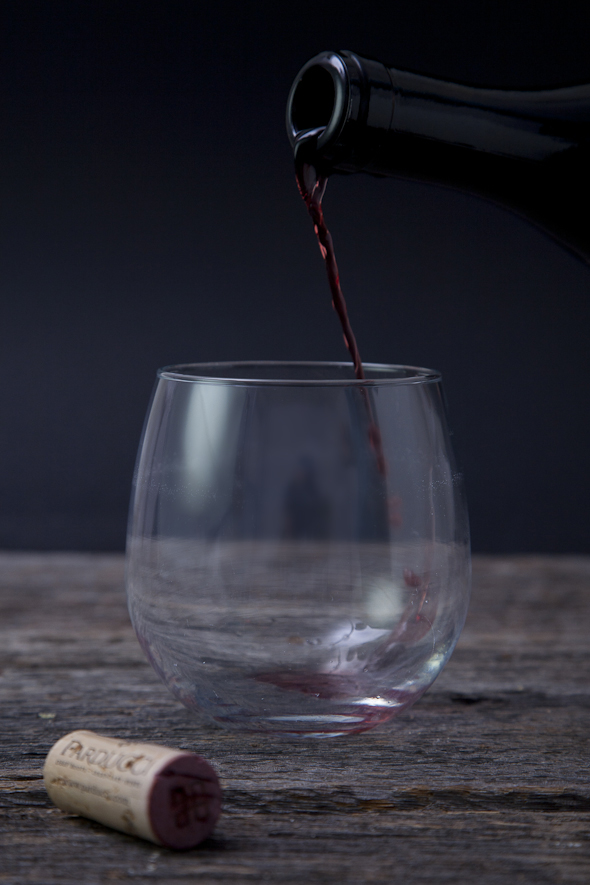 That was my response a couple of years ago as a new vegetarian-turned-vegan, and it's a question I often hear from others when I tell them wine isn't necessarily without animal products. Similar to my own response, the follow-up question is then:
"But isn't wine just grapes and yeast?"
No, not usually. Dissimilar to processed foods, for example, wine is not required to include its ingredients on the label, and where it becomes a potential issue for vegan consumers is in the materials used for clarification, which simply put, means removing any visible particles from the wine (dead yeast cells, grape skins, proteins, tannins, etc). This is done to prevent the wine, and especially white wines, from appearing cloudy, even though it usually doesn't have an impact on the flavor or aroma. Most wines will actually self-clarify (also known as fining) if given enough time, but the vast majority of producers use clarification agents to expedite the process.
I think of it like my homemade kombucha. Sure, those yeast strands are harmless, but they're definitely not appetizing to look at, and if you've ever taken a gulp of kombucha with a few of them…well, that texture freaks me out more than the scoby.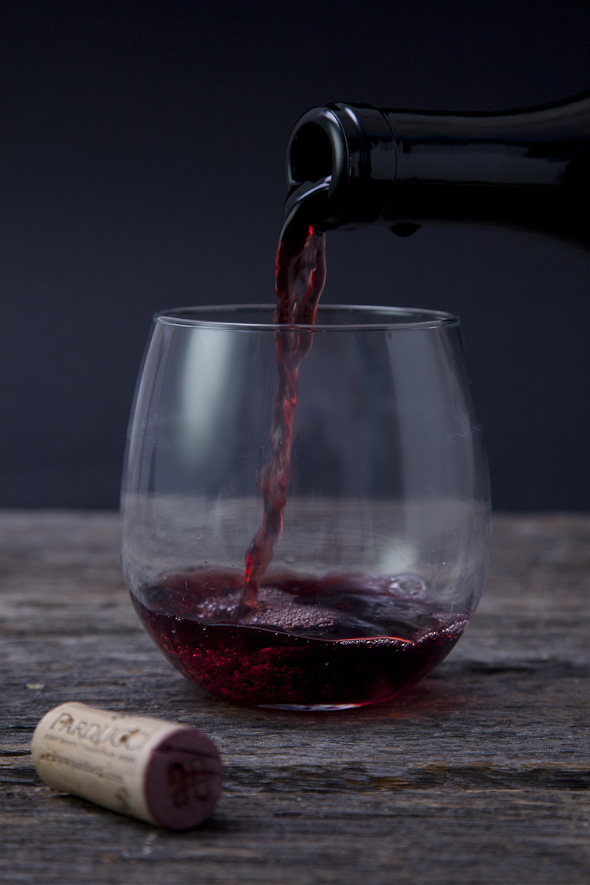 What then are many wine makers using to clarify their wines? 
Most common would be egg whites and isinglass (derived from fish bladders), as well as casein (milk protein), gelatin (animal protein), and a few others. To be clear, these are not additives to the wine (they are precipitated out), but small traces of the fining agents may be absorbed into the wine during the process. And even if they were removed 100% from the final product, this would still not make them any more vegan-friendly.
Fortunately, as I've come to find out with many things since going vegan, this is yet another area where we do not need to be using animal products to achieve the same level of quality and taste. Instead, winemakers can use clays, such as bentonite (also makes a great face mask!), and activated charcoal (ditto for face and body!), or they can opt to not fine their wines at all and allow them to self-clarify over a longer time period. FYI: these wines will usually be labeled as unfiltered.
Practically speaking, though, it's all but impossible to walk into a wine store (or even worse, a crowded Trader Joe's) and figure out which wines are vegan. It's hardly ever stated on the label, most employees have no idea, and though sites like Barnivore can be helpful, trying to navigate their website on an iphone while dodging shopping carts (hello, TJ's) and staring down a big assortment of options is totally overwhelming.
There's finally a better solution!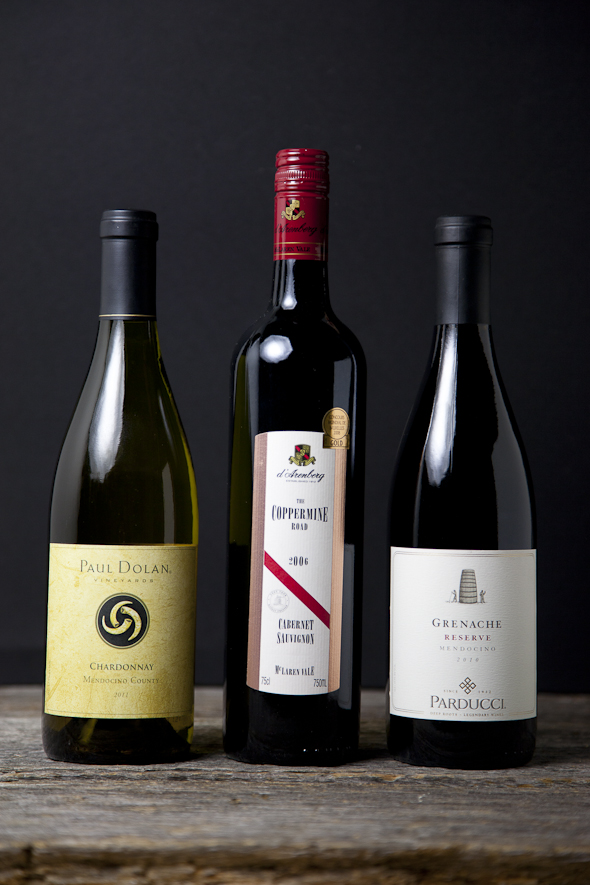 I was contacted a few weeks ago by Vintners' Alliance, who had just launched a selection of vegan wines. There are a little over a dozen options at the moment ranging in price from $13 to $40 per bottle, and Aaron and I were given the opportunity to sample a few.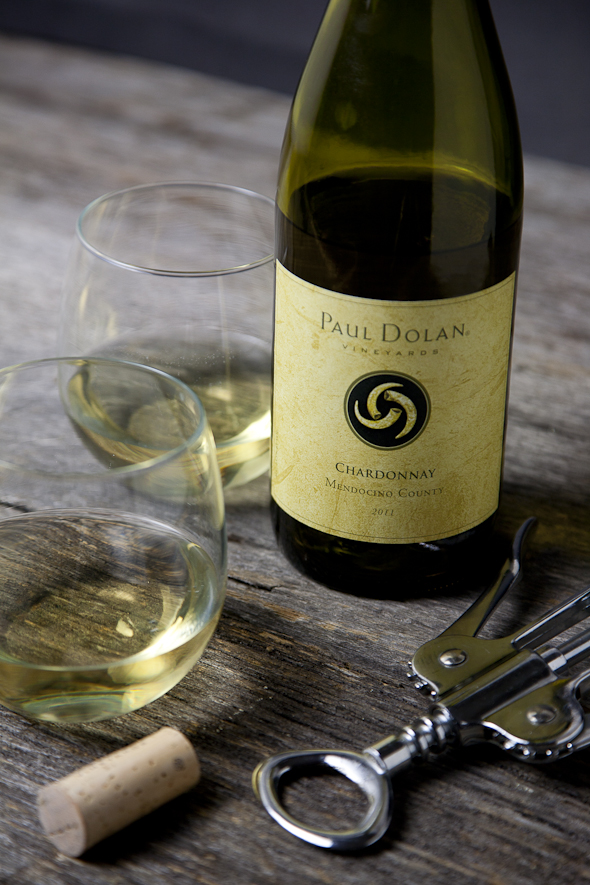 The first bottle we tried was an organic Paul Dolan Vineyards 2011 Chardonnay, which was much more my speed than Aaron's (he likes what I lovingly call "palate killers"). Surprisingly, he actually said "this is good…for a Chardonnay", and since it was on the sweeter side, I of course enjoyed it. It's described as a blend of ripe pear, crisp apple, and winter citrus fruit, complemented by creamy vanilla spice. We both really enjoyed the almost buttery vanilla spice.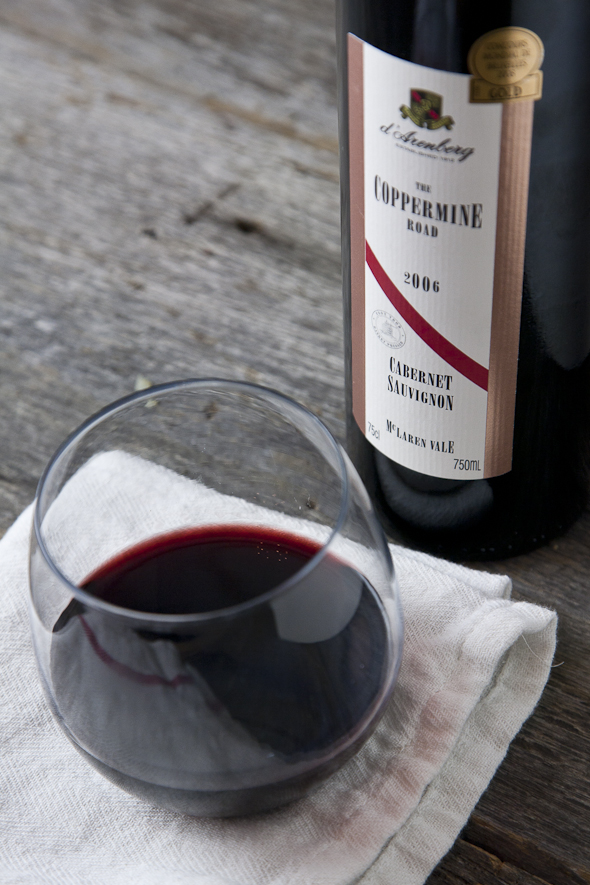 Next up was a 2006 d'Arenberg Coppermine Road Cabernet Sauvignon. It was the priciest of the bunch at $40 and I secretly hoped we wouldn't like it, but this was Aaron's favorite and I understood why. Here's the description:
"The wine is deep and dark, almost to the point of being black. The nose is intense with varietal cassis and mint balanced with an earthy leafiness, slight eucalypt and a hint of dark chocolate. It's wonderfully enticing with enough complexity to draw you back to uncover the pretty floral violet tones. The palate is linear and pointed with a lovely tannin structure that drives the wine to a long finish with a slight explosion of chalky mineral tannins that are utterly moorish. Although still youthful and tight, the palate delivers on the promise of the nose with lovely savoury characters of dried herb and tobacco leaf and a touch of pot pourri adding to the rich fruit."
To that I will add my sophisticated and expert notes: it was bold and had a super dry finish. (this is why I don't write wine descriptions)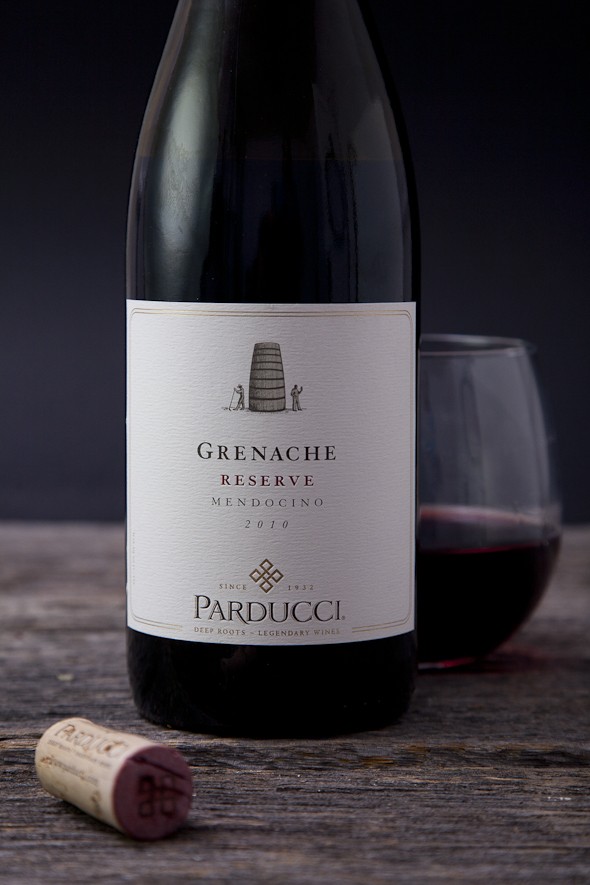 And lastly, we sampled an organic Parducci Wine Cellars 2010 Reserve Grenache. This was my least favorite because I found it to be so spicy, but Aaron, not surprisingly, thought it was a solid red. It's described as having "a nose of sweet raspberries" and being medium-bodied with a long finish.
The best part of all, though, is that shipping from Vintners' Alliance is just 1 cent on all orders! Yes, seriously.
…
I had such a great experience working with them on this review and really love that they're making it not only easy for us vegans to find good wine, but affordable as well, that I've decided to sign on as an affiliate. So, if you're ever in need of some wine (and who isn't?), there's now a sidebar banner on my blog for easy access.
Tell me: Are you a white wine or a red wine lover? Big and bold or sweet and fruity?
If it tastes like juice, that's what I'll be drinking. If it tastes like dirt and tobacco and burns your throat, that's what Aaron will have (I'm kidding…a little).
xo
Amanda
Photography by Aaron Scott.