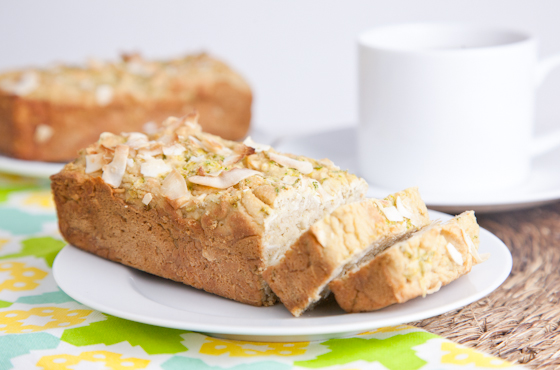 Most everyone has those foodie items that when you pass them at the grocery store or bakery, you just have to pick one up. For me, this would be things like kombucha  or coconut water. Apparently I have a beverage weakness? Well, at least it's of the non-alcoholic variety.
For Aaron, his soft spot is for pastries. Gooey cinnamon rolls, buttery croissants, and especially tea cakes from the very awesome Clear Flour Bakery near us. They're far from vegan or healthy, but these little cakes have outstanding flavor combinations, like lemon poppyseed and cranberry orange almond. They somehow manage to be light and almost pillowy, despite the ridiculous amount of butter that I'm sure goes into making them.
I'm also a fan of tea cakes, but for very different reasons. Mostly, I just love anything miniature and therefore adorable. It's kind of like puppies and kittens, and sometimes babies, but less so than cakes. I'm kidding!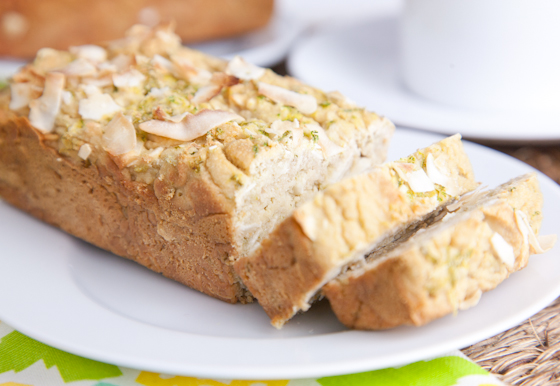 Anyway, on yet another little online shopping session at Williams Sonoma, I came across some cute little loaf pans, among about a million other items out of my price range (um, apparently they're now on sale too?!). And as soon as I saw those mini pans, I was determined to come up with a tea cake recipe of my own, minus the eggs, butter, sugar, and gluten – yet with a still-satisfying texture and flavor that would rival even Clear Flour's cakes. A tall order, especially for a gluten-free baking novice.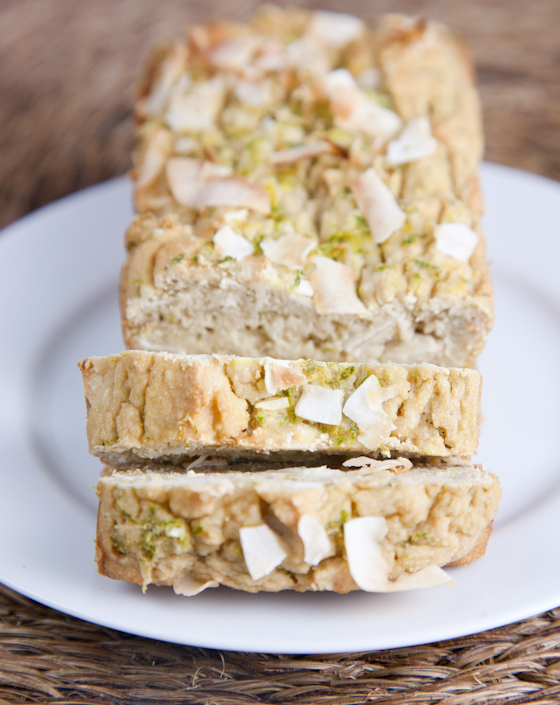 I've been on a coconut kick these last two weeks, after discovering the large, flaked variety. For years, I stayed away from coconut because of the high fat content (including the saturated fat), but I've slowly been incorporating more into my diet. In addition to the flakes of coconut, I also experimented with coconut flour in this recipe. Admittedly, I was somewhat nervous because of the dense texture, but I paired it with an equal amount of gluten-free all-purpose flour, and could not be happier with the results. The coconut lends a rich, buttery flavor,  and I also added a generous squeeze of fresh lime juice and zest to give it some brightness. We all know how much I love my citrus, especially in baked goods.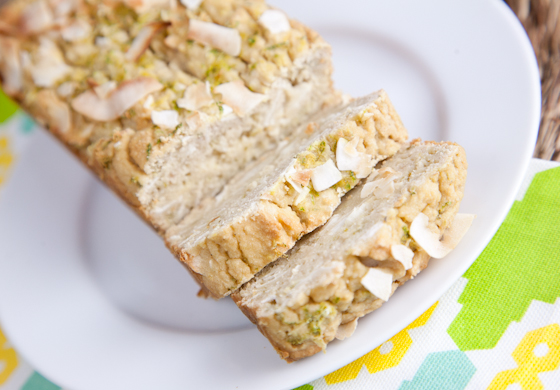 This tea cake uses only a very small amount of agave to enhance the natural sweetness of the coconut, so it's definitely not your typical, sugared-up cake, though you could certainly add a powdered sugar glaze if you wanted. That said, I haven't found any bakery receipts scattered around our apartment this week, so I'd say Aaron is a fan.