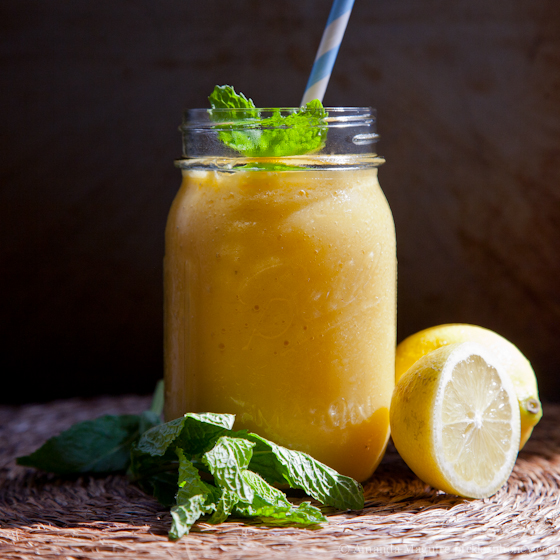 I drink a lot of smoothies. Like, at least two a day: one massive green one for breakfast and another more icy, fruit smoothie as an afternoon snack. And when it's hot outside, I basically replace all of my meals and snacks with smoothies because very few things sound as appealing. This is what happened last weekend when temperatures were consistently in the 90s. I rotated between smoothies and popsicles and it was fantastic!
I vary my smoothies according to what's available and in-season, and whether I'm in the mood for something thick and filling, or more icy and refreshing. However, one of my absolute favorite smoothies falls somewhere in the middle.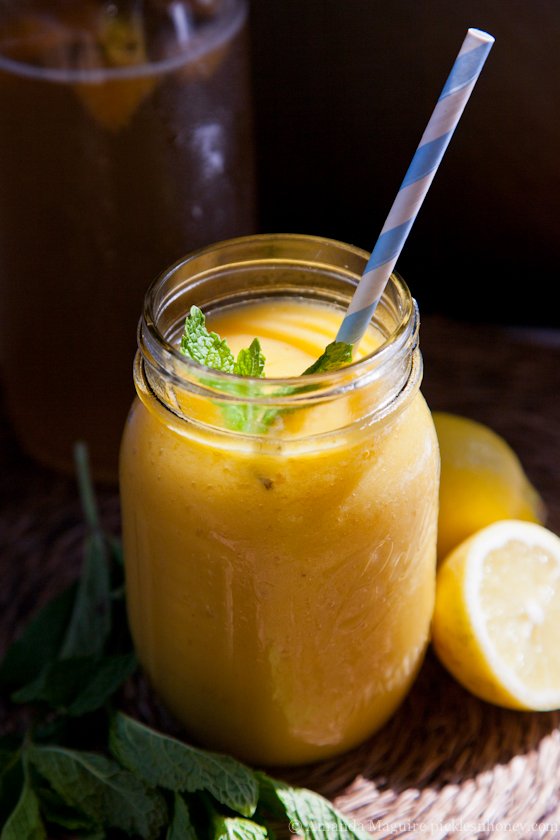 Have you ever tried using kombucha as the liquid in your smoothies? If not, stop what you are doing and try it. I love love love kombucha, which is why I brew my own, and I'd say about a good third of my homemade kombucha actually ends up in smoothies. The recipe, if you can even call it that, is so simple: 1 cup of kombucha, 1 heaping cup of frozen fruit, half of a frozen banana, and some sort of citrus juice, like lemon or lime.
It's tart and tangy, creamy and smooth, and just the right amount of sweetness. I'm especially smitten with a mango lemon kombucha smoothie at the moment.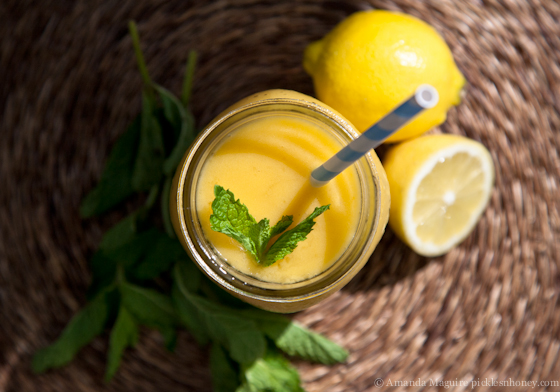 If you're thinking about taking the leap and making your own kombucha, I can't recommend it enough. I've been brewing my own for a little over a year now and it's saved me so much money! It only requires a few minutes of active prep work a week, but mostly it's a waiting game. Every once in a while I buy a bottle when I'm out just to make sure the stuff I'm fermenting at home is actually good and it most definitely is! I'd even venture to say it's better than any store bought kombucha I've tried. So, that's my little pep talk to start making your own.
Now go make this smoothie!