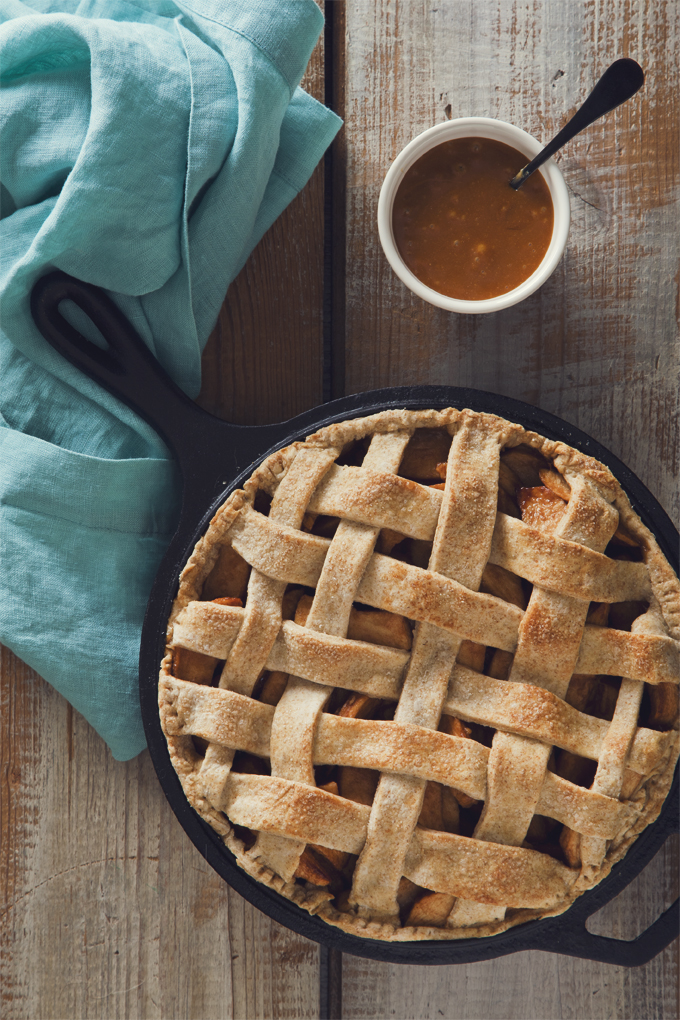 Normally, I like to write my blog posts first thing in the morning after I take a walk with the dogs, make some tea and breakfast, and tidy up a bit (I can't work amongst messiness or knowing there are dirty dishes in the sink—I find it super distracting).  Today, however, blogging got pushed back a bit because it was an exciting morning on the home/"I'm an adult" front: our dining table arrived! It's our first legit table since, well, I lived at home with my parents. [I'm not counting the rickety two-seater Ikea tables we've had over the years.]
This means a few things:
No more eating meals hunched over a coffee table.
No more rickety Ikea tables.
No more hosting people at rickety Ikea tables.
We need chairs, and a rug, and art on the walls, and..
But we have a table!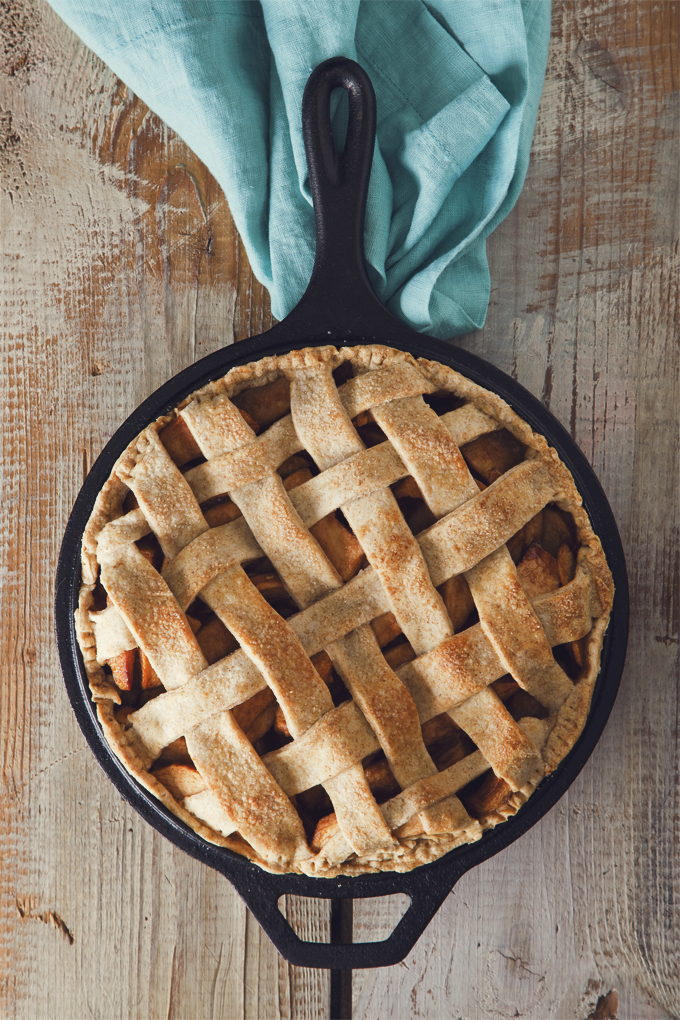 And we have pie to eat at the table! Not hunched over a coffee table with dogs creeping in closer and closer, or standing in the kitchen scooping forkfuls over the sink (though there is something sort of fun and rebellious about that).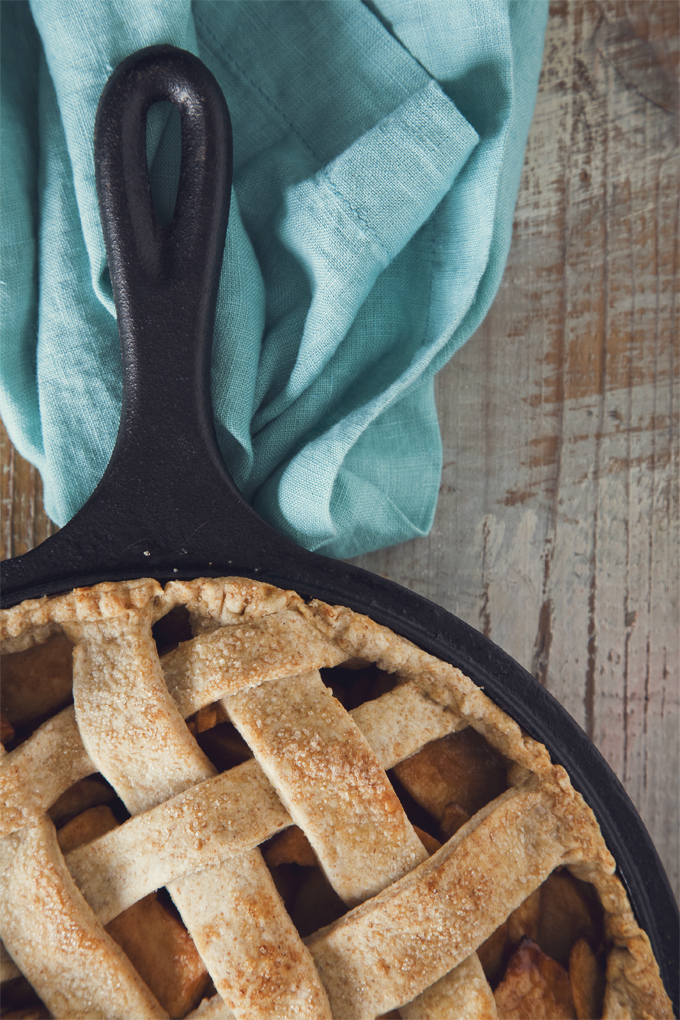 This was probably only my second or third time making a lattice pie crust and while I'm by no means a pro, it really wasn't overly difficult. My easy vegan pie crust certainly helped, and I knew baking the pie in a skillet meant I could totally play up the whole "it's a rustic pie" thing if I needed to.
Also: non-dairy vanilla ice cream + 3-ingredient caramel sauce will undo any minor crust mishaps. There are endless possibilities with that sauce and I've clearly made it my mission to explore a new one every week.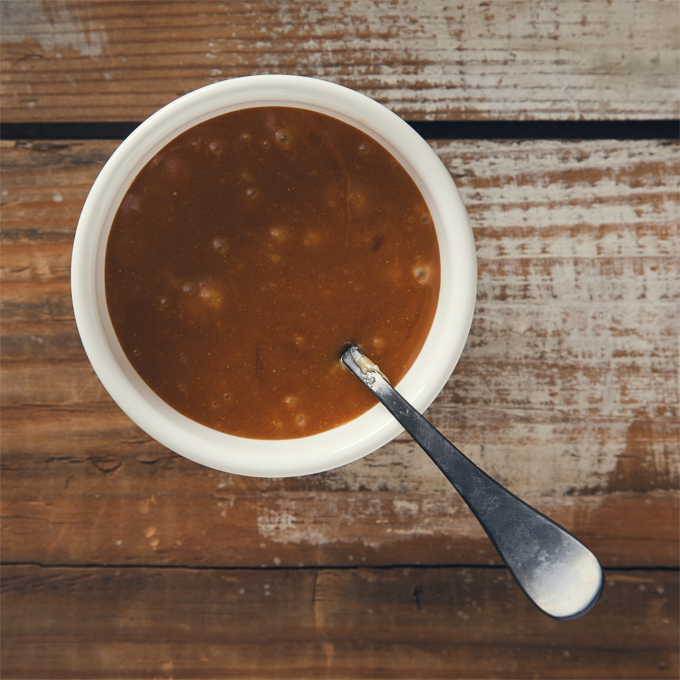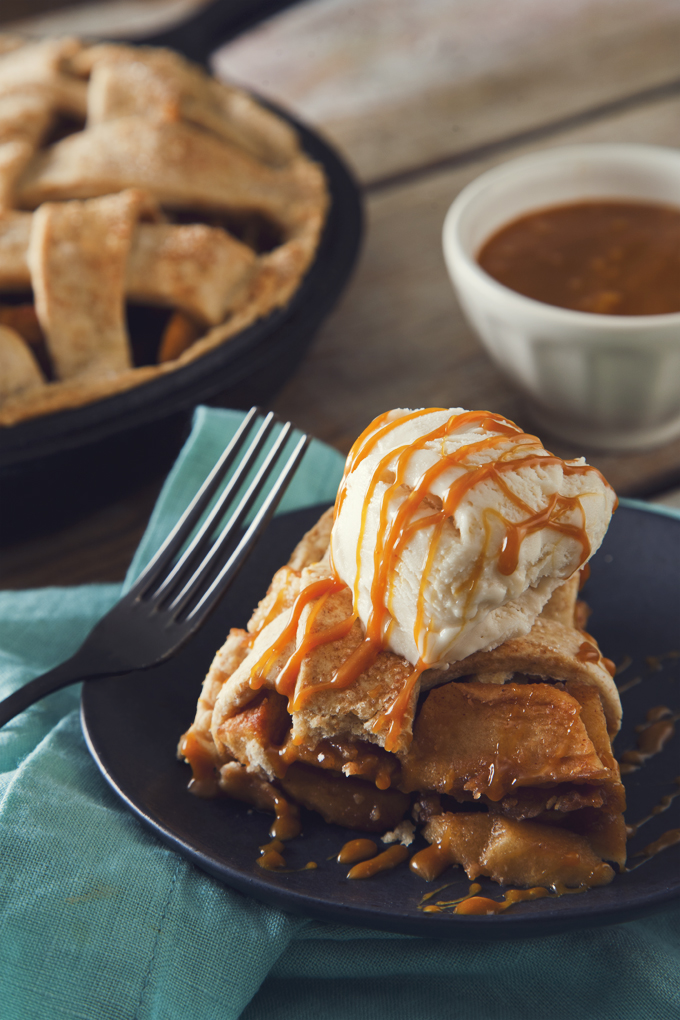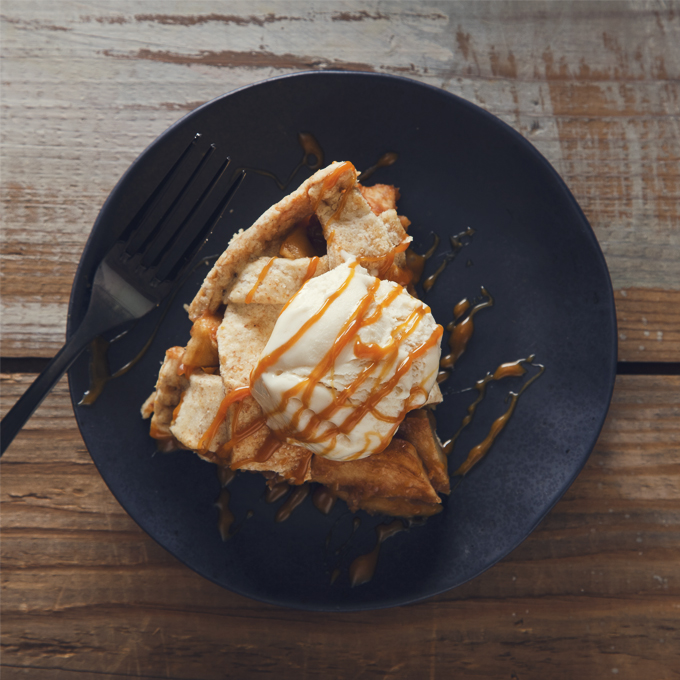 If you've been too intimidated to try your hand at pie or are simply looking for an approachable recipe, this skillet apple pie is for you.
Now I'm off to go do some silly smiling at my new dining table…and maybe eat a slice of pie to celebrate. Caramel apple pie for lunch?!